Dessert Time Debacle! Cheesecake? Brownies? Cheesecake? Brownies? This dessert solves that conundrum!  It is a combination of both! Yup, here you are actually marrying layers of brownie with layers of cheesecake. Pretty awesome, right? The whole thing then gets topped off with mini chocolate chips because, well, why not! Really feeling wild?  Drizzle on some melted chocolate for a WOW presentation!  How ever you serve these up they are sure to be an absolute hit!
Layered Cheesecake Brownie Bars
Ingredients
¾ cup butter
1¾ cups chocolate chips
½ cup light brown sugar
½ cup white sugar
3 eggs
1 teaspoon vanilla extract
¾ cup flour
¼ cup unsweetened cocoa powder
¼ teaspoon kosher salt
Cheesecake Layer
16 ounces soft cream cheese
⅓ cup creamy peanut butter
¼ cup sugar
2 eggs
1 tsp. vanilla
1 T. flour
2 tablespoons sour cream
¼ cup chocolate chips
Optional: Melted chocolate chips to pipe over the tops!
Instructions
Preheat oven to 350°F.
Line a 9x9 pan with nonstick foil.
Brownies
Microwave butter and chocolate chips until melted and smooth.
Whisk in brown sugar and sugar.
Beat in 3 eggs and 1 teaspoon vanilla.
Add ¾ cup flour, cocoa powder, and salt.
Mix well
Cheesecake Layers
Beat cream cheese smooth.
Add peanut butter, ¼ cup sugar, and sour cream.
Add vanilla, flour, and remaining 2 eggs. Beat until smooth.
Spread half the brownie mix in the pan.
Top with half the cheesecake mix.
Top with rest of the brownie batter and then the rest of the cheesecake mixture.
Sprinkle with chocolate chips.
Bake for 45-55 minutes.
Cool to room temp and then chill several hours.
Adapted from Crazy For Crust!  Please check out this blog-you will love it!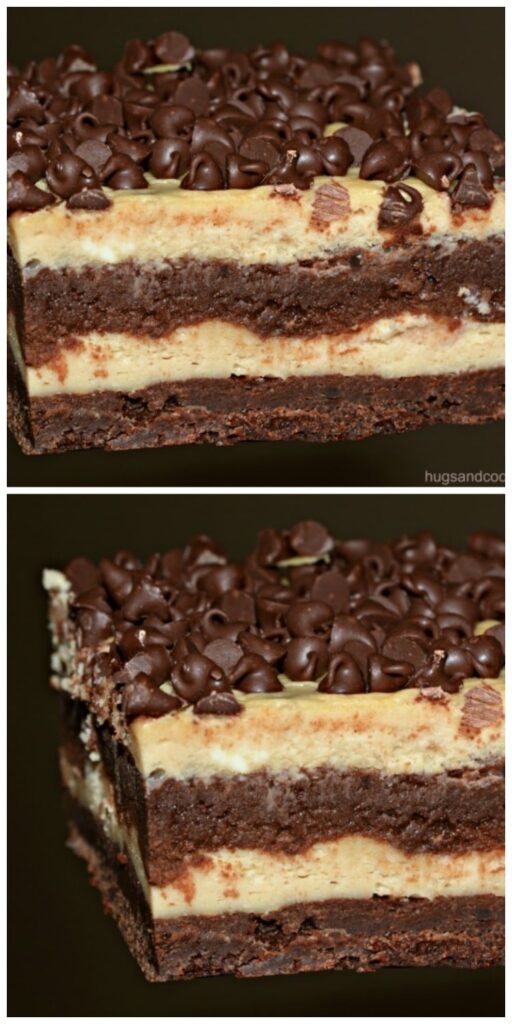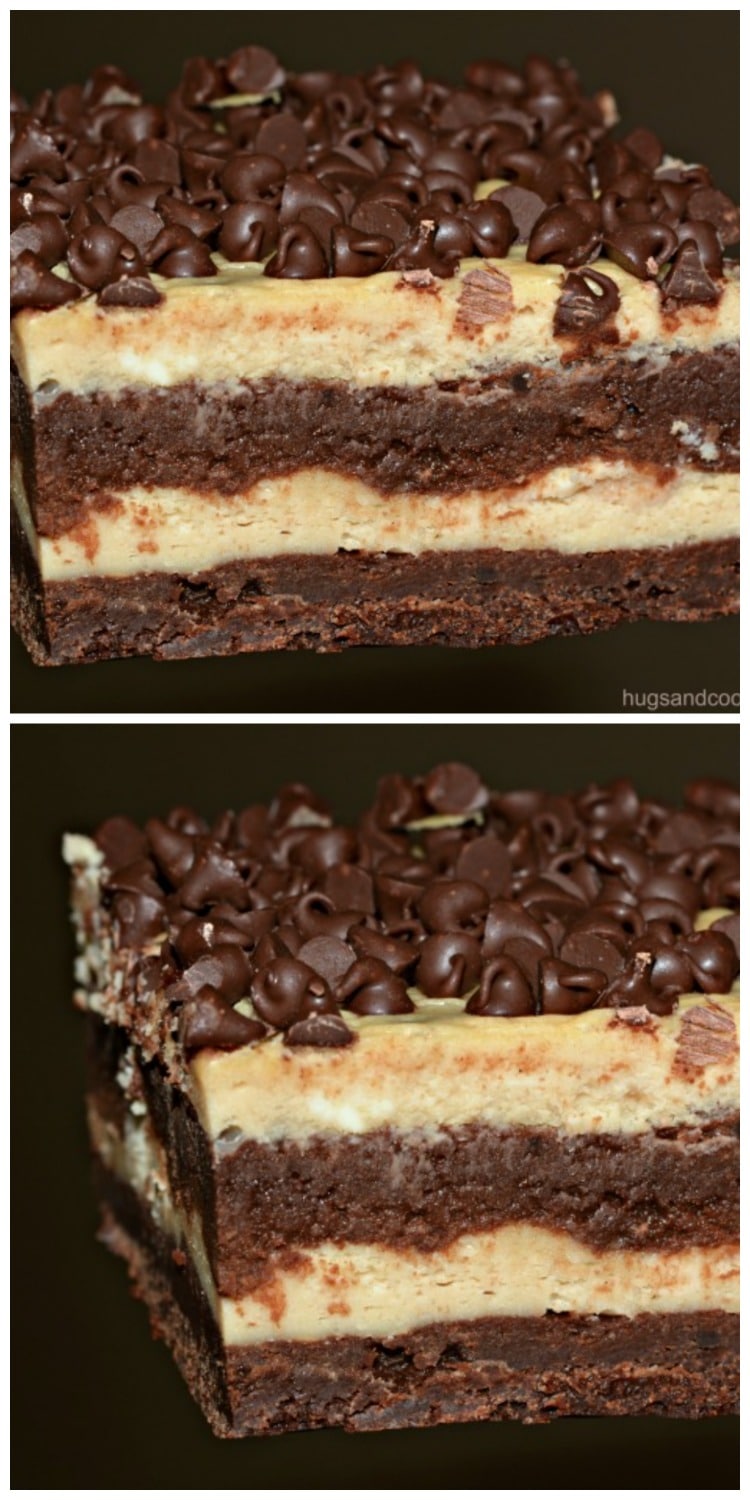 You May Love These, Too! XOXO