Sparkly detergent bottles add an awesome pop of color to my laundry room which just received a makeover!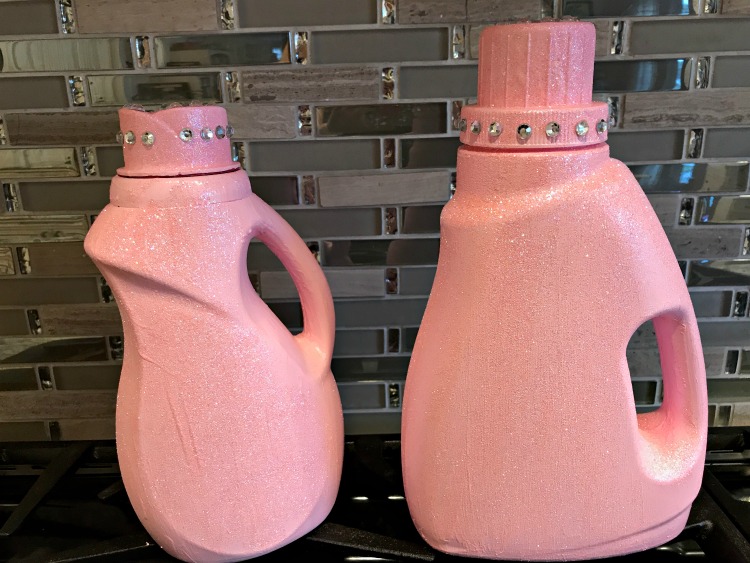 Here are my bottles living in this beautiful basket from my wedding 15 years ago!!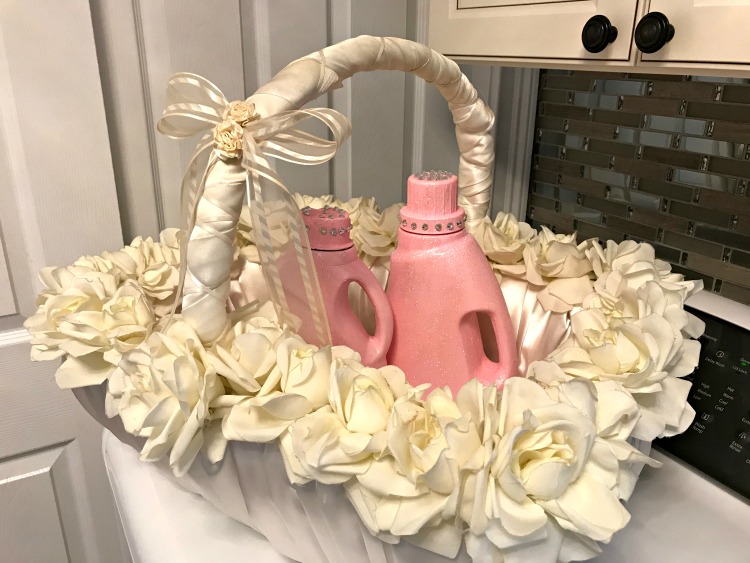 So, this is not a recipe for food but rather a crafty recipe.  I recently had my laundry room redone and wanted a cute way to incorporate my detergent. Something functional annnnd cute at the same time.  We buy our detergent at Costco in that huge bottle.  I have never been a fan of the heavy and cumbersome bottle so my hubby always has refilled my smaller bottle for me.  This works out perfectly if you want to go to town and make a fancy and reusable bottle.  I made one for the detergent and one for my fabric softener.  Here is how I did it.

Sparkly Detergent Bottles
Ingredients
Buy a small detergent bottle -preferably white so it is easier to cover.  I used ALL for the detergent and Snuggle for the softener.
Choose your craft paint color and apply a thin coat. Let it dry completely and apply a second coat.  I even went for a third coat. Patience is the name of the game for this project.
Apply a fourth coat of paint and while it is wet, sprinkle on your glitter evenly. Let it dry.
To seal everything in I used both a glitter sealer and a paint sealer to be safe!  I didn't want our hands to be coated in glitter every time we opened the detergent.  The sealers worked perfectly!
The final step is to use some tacky glue and add on your rhinestones.  Do not spray over the stones or the shine will be dulled out.  Don't ask how I know that! LOL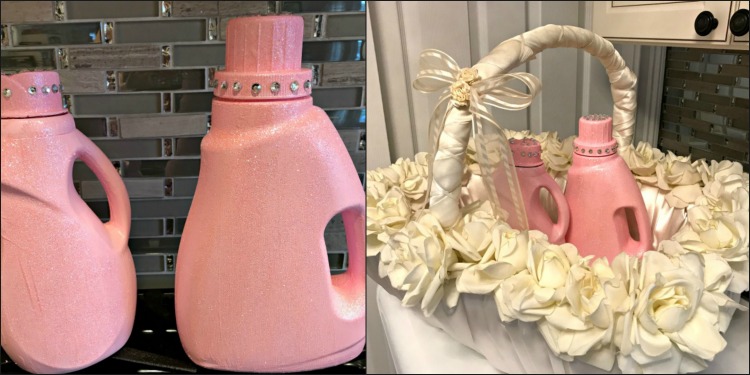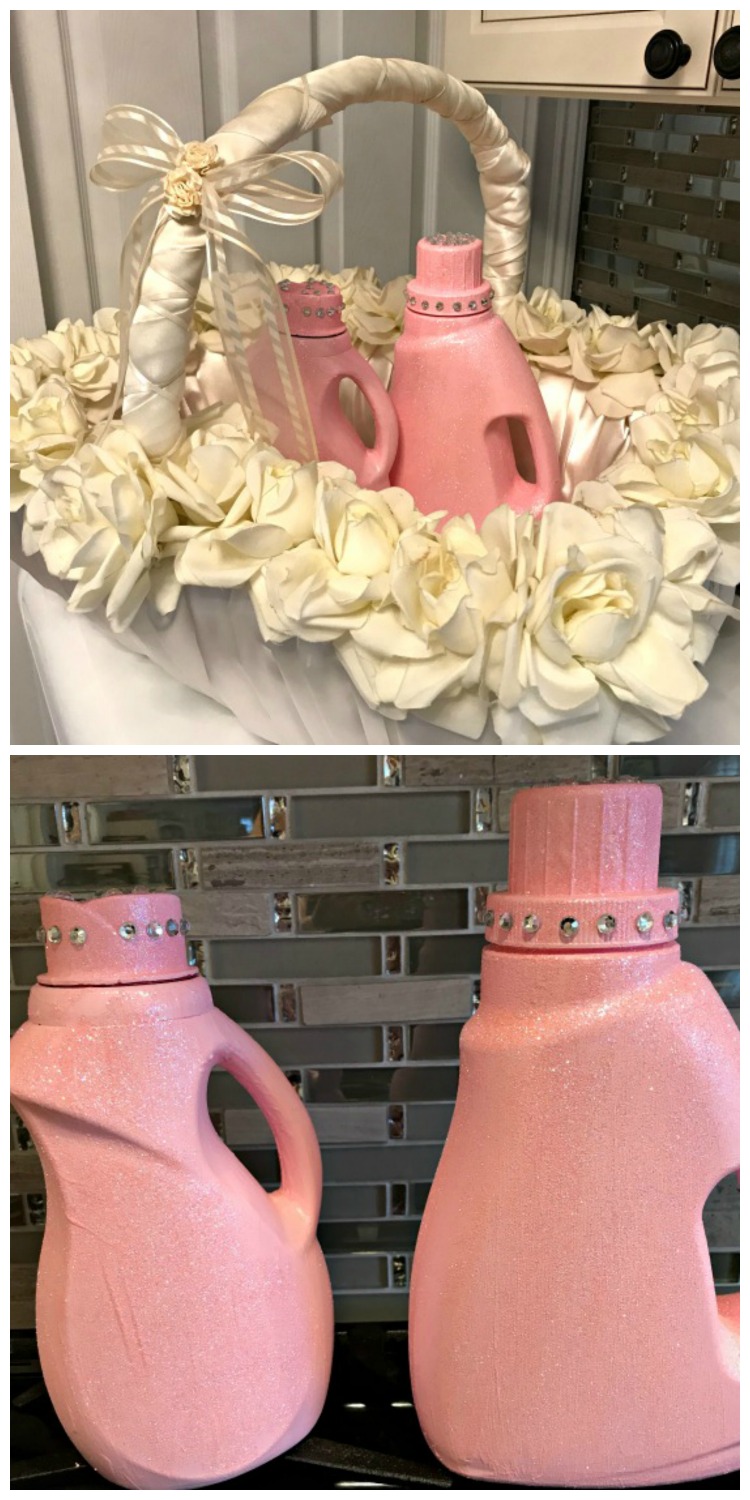 You May Love These, Too! XOXO