THESE ARE INSANE! Hope you'll come watch my video about these cookies here!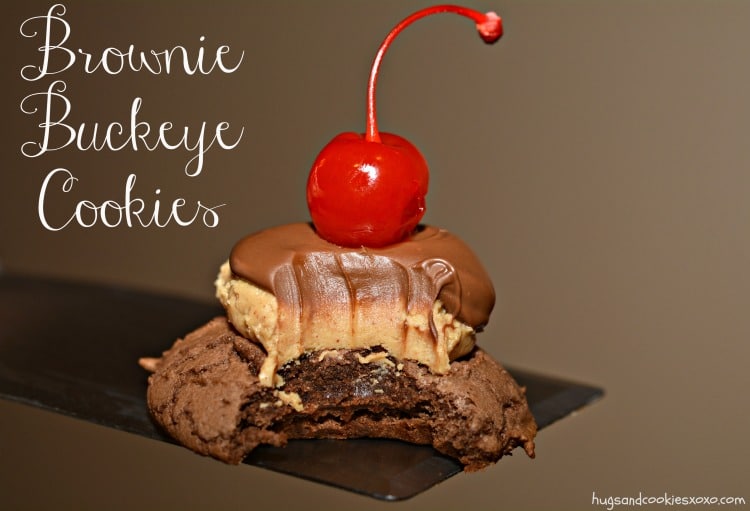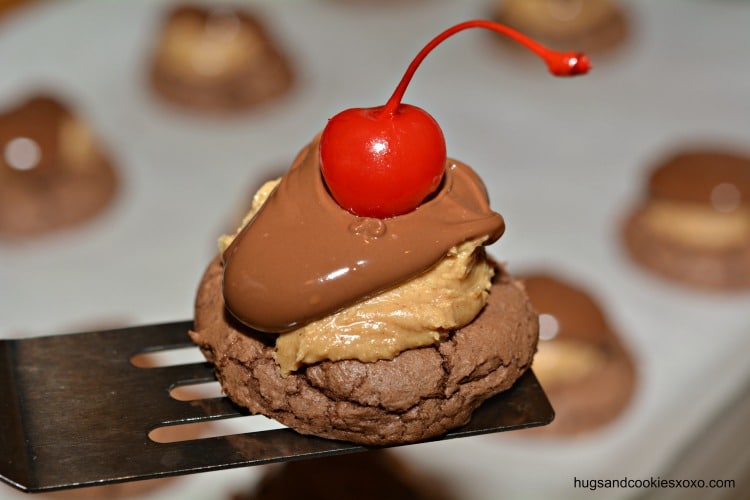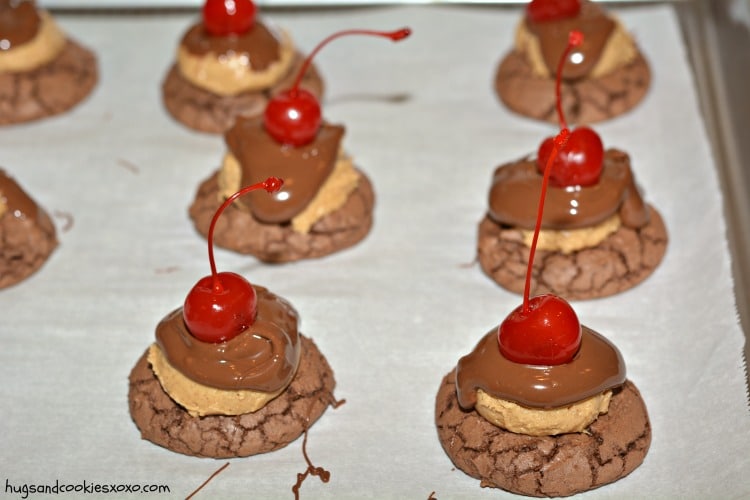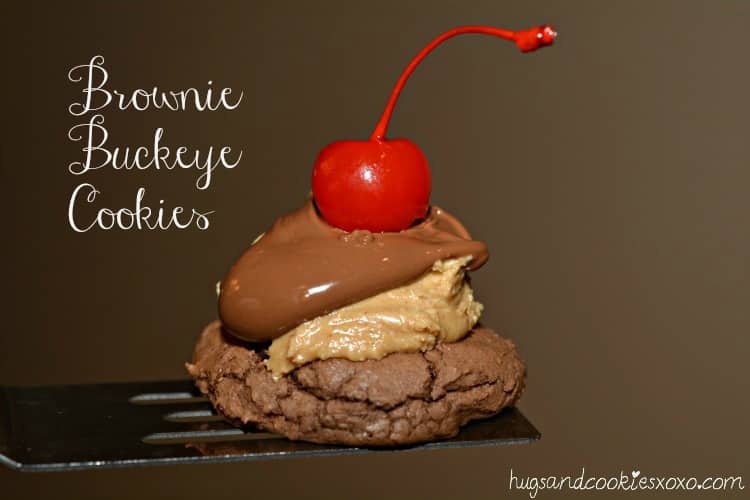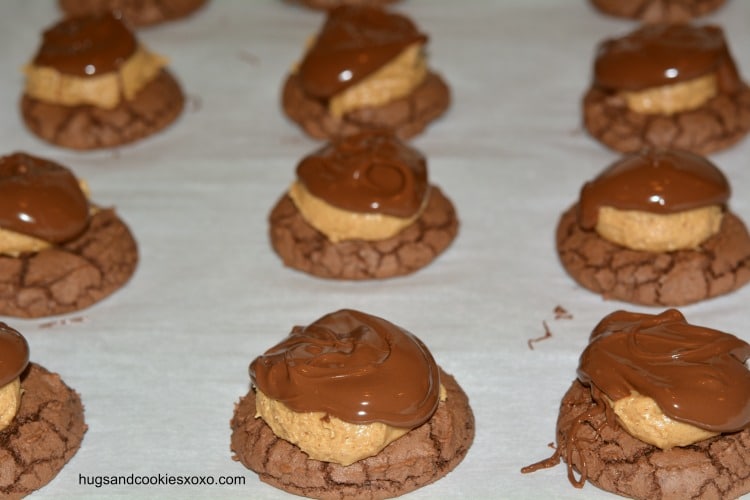 Brownie Buckeye Sundae Cookies
Ingredients
1 box brownie mix
¼ cup butter, melted
4 ounces cream cheese, softened
1 egg
1 cup powdered sugar
1 cup creamy peanut butter
4 ounces chocolate, I used Dove
Instructions
Heat oven to 350 degrees. Line 2 pans with parchment paper.
Beat the brownie mix, butter, cream cheese, and egg.
Scoop the dough onto the sheets.
Bake for about 12 mins.
In the meantime, mix powdered sugar and the peanut butter together.
As soon as the cookies come out of the oven, scoop a small ball of the peanut butter mixture on top of each cookie. Press gently and it will slightly melt into the cookies.
Melt the chocolate and drizzle on top.
Top with a cherry and let set.
Recipe adapted from Pillsbury 🙂