Christmas Hot Chocolate Bombs
Santa Claus will be coming to town soon s why not leave him a new treat? Instead of just Milk and Cookies leave him a hot chocolate bomb! He will definitely enjoy this treat on Christmas Eve! These are SO much fun to make and the kids will really enjoying being your helper! I used 3 1/8 inch for my jumbo bombs. You can find 3d molds here!  I also bought a smaller size here. These are 2 1/2 inch. The Merckens chocolate disks taste fabulous and can be found here. You can use real chocolate too if you prefer but it would need to be tempered first. Not only are these perfect for Santa, but they make great gifts for friends and family. You can wrap them in cello and bags and they will last a few weeks! These are going to be fun to enjoy on the first snowy day this year!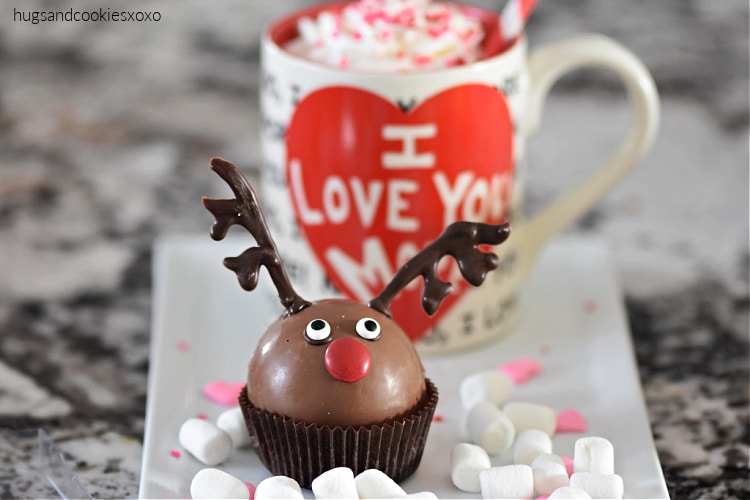 To make Rudolph's antlers, I piped melted chocolate onto parchment paper. Set in freezer and peel off. To attach, melt a dab of chocolate and hold antler in place until it harden. Attach 2 candy eyes and an M & M nose!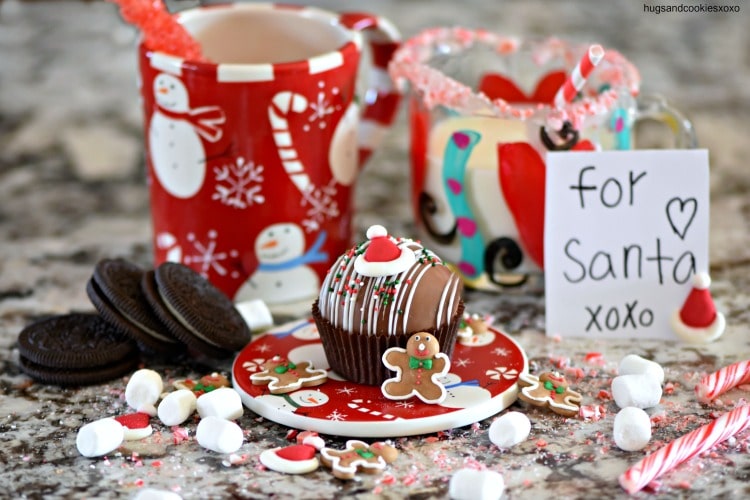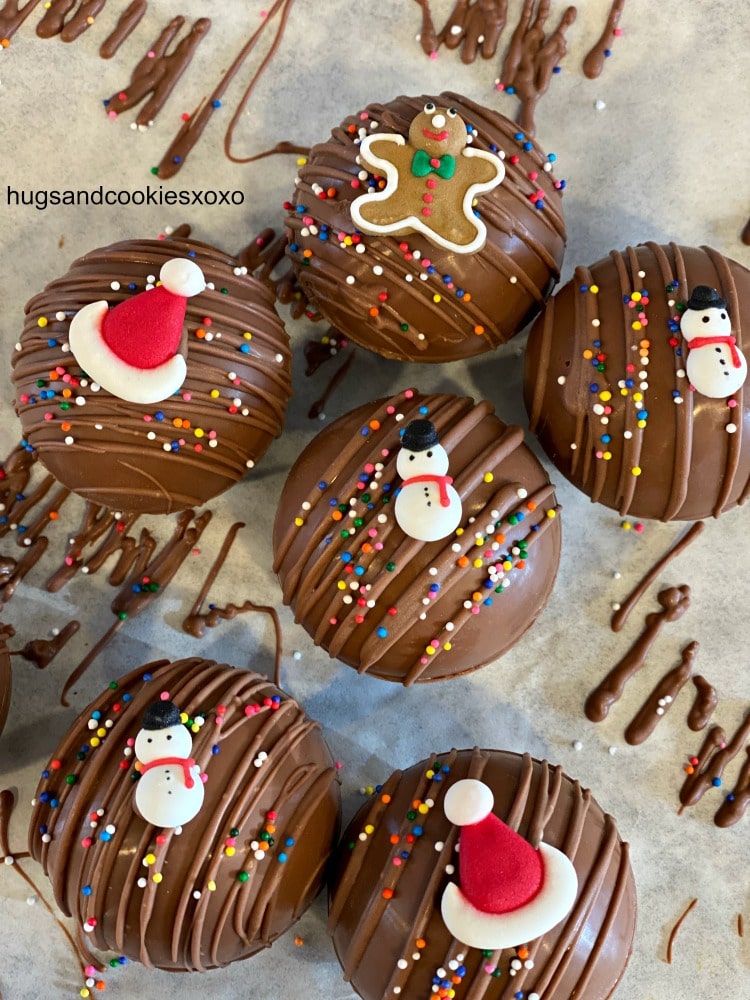 For the candy cane bombs below I used these 3 1/8 inch molds.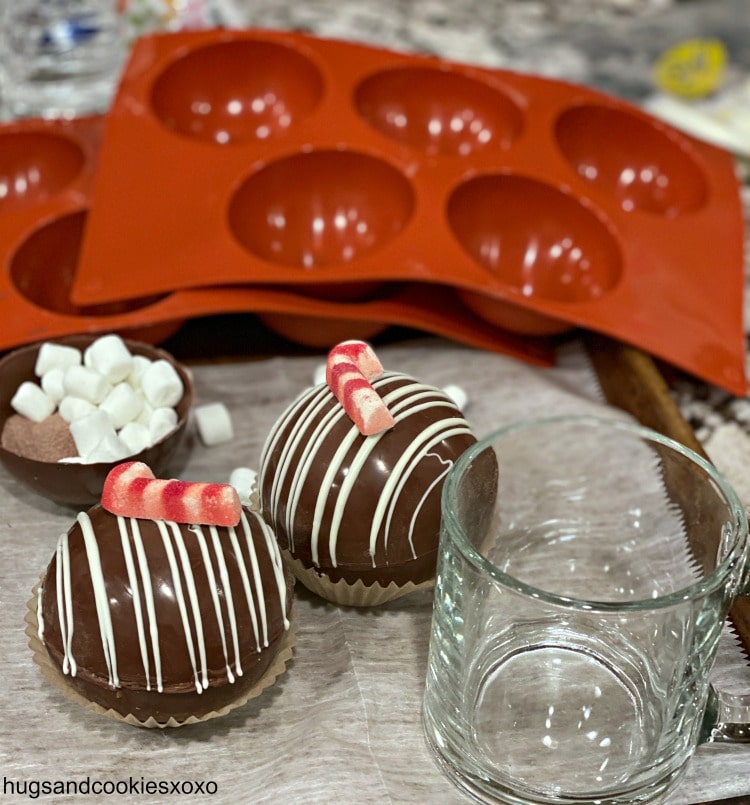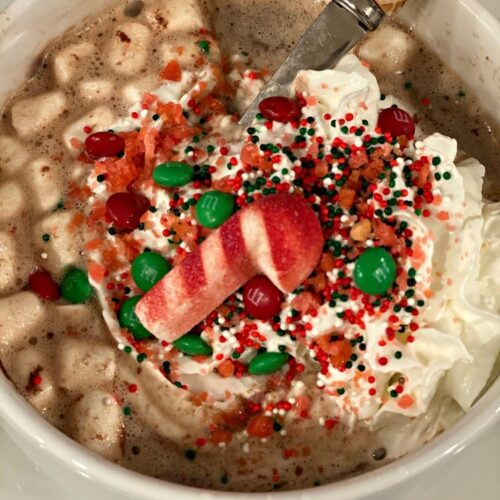 Christmas Hot Chocolate Bombs
Ingredients
Merckens milk chocolate

Mini marshmallows

½

packet hot cocoa

milk

smaller bombs need 1 c. milk and the larger needed almost 1 1/2 c.

red green sprinkles

red.green m& m's, Christmas sugar candies
Instructions
Melt chocolate in the microwave until smooth.

Pour into the molds and spread to coat. Do not fill entirely as you want them to be hollow.

Chill in fridge at least 10 mins or until they easily pop out.

On one half, sprinkle in the cocoa and load on some marshmallows.

Use some of the extra melted chocolate to brush on the edges and seal the two halves together.

Drizzle on some chocolate and add red/green sprinkles.

Let set.

Heat milk to just about boiling,

Place bomb in mug and pour on the milk until it cracks open!

Top with whipped cream, sprinkles, m & m's and sugar candies.

Stir and enjoy!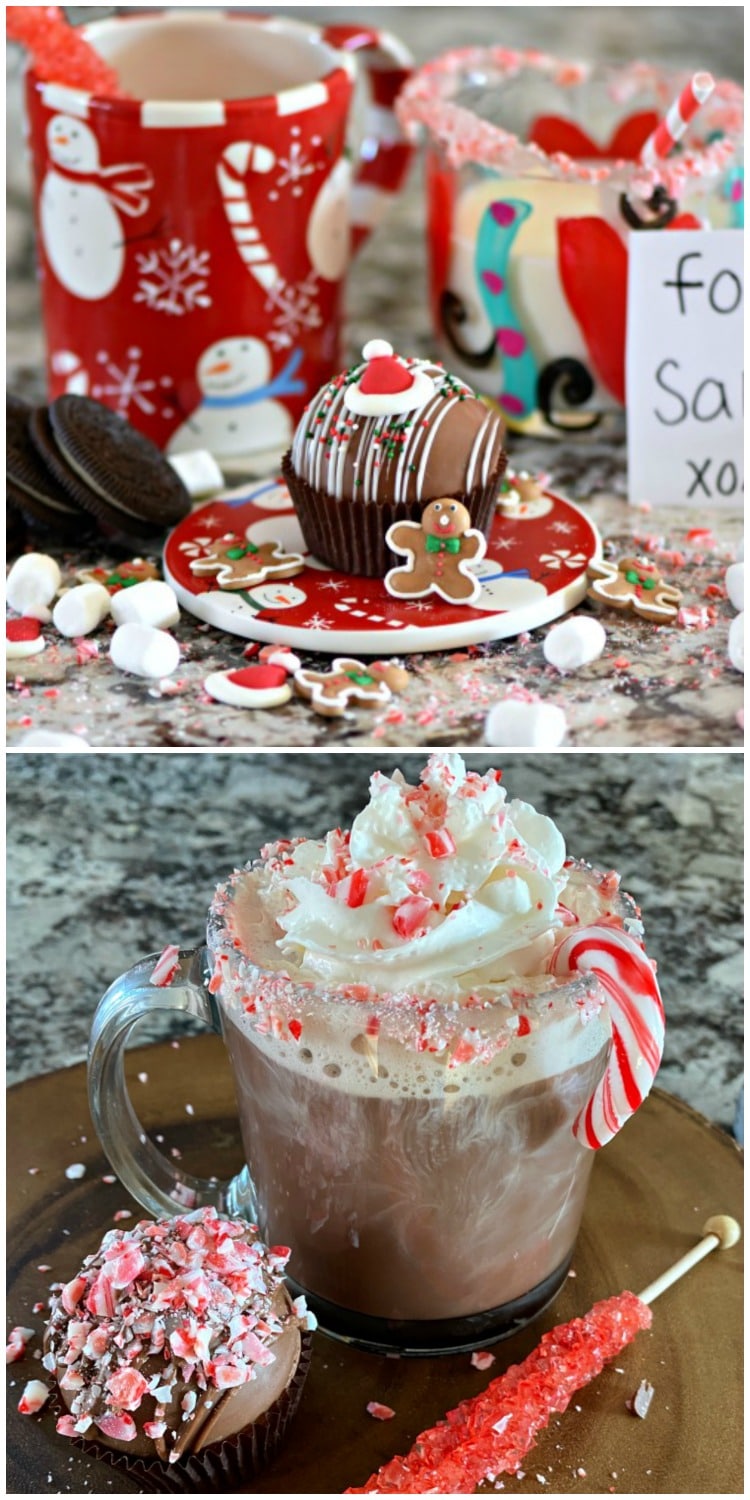 You May Love These, Too! XOXO