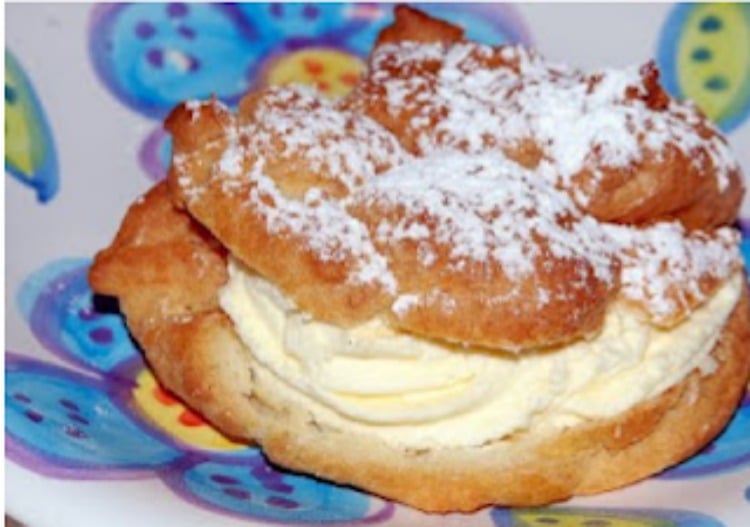 BEST RECIPE EVER!! FROM MY MOM XO
STEP ONE: MAKE PROFITEROLES & SLICE IN HALF-I ONLY USED THE BOTTOMS. RESERVE TOPS FOR CREAM PUFFS! MMMMM!
In a pot bring the following to a boil:
1 stick butter
1 cup water
Add: 1 tsp vanilla
1c flour
Stir constantly until it leaves the side of the pot and forms a ball. Remove and cool. Beat in 4 eggs, one at a time until smooth. Drop by T. onto parchment lined cookie sheets and bake at 400 degrees for about 45 minutes.
FILL WITH WHIPPED CREAM OR A CUSTARD CREAM
MOM'S FAMOUS FILLING:
BEAT UNTIL CREAM:
1 PINT HEAVY CREAM
1 PACKAGE INSTANT VANILLA PUDDING
1/3 CUP MILK
You May Love These, Too! XOXO