The Most Amazing Oven Roasted Corn
This most amazing oven roasted corn flavor is outrageous! I like it better than a husk on the grill and it is the perfect vegetable. All you have to do is bake it on a baking sheet with some aluminum foil. It's almost hard to believe because it is so ridiculously simple to make, as well! This has now become a regular rotation in our side dish menus at home. Hot out of the oven, you must top it off with some softened butter, salt and pepper and it's absolutely heavenly! You could even try it with garlic butter, garlic powder, chili powder, parmesan cheese or smoked paprika and parsley. Any fresh herbs you love like rosemary and thyme will work well. It is the perfect vegeatble. Eat it fresh from the oven but don't just stop there! I love to cut the kernels off the cob and use them in fresh salads and homemade chicken pot pies. Click here for my
mini pot pie recipe

!
You can really taste the difference when you're using fresh corn on the cob! And it's not only for the summer! I recently spotted some fresh ears of corn in Whole Foods so we were eating this while there was snow on the ground! Imagine how spectacular it tasted….a real treat in the winter months!
Another fun way to top off this corn is by turning it into Mexican street corn! You can smother it in cojita cheese while it is hot out of the oven with some lime juice! You can also drizzle on a butter mixture with some chili lime dressing as a garnish. Chop up your favorite herbs like cilantro or chives and there you have one amazing cob of corn!
I hope your family loves this oven roasted corn as much as we do. Using nonstick foil on your pan also makes for a nice, easy clean up. Perfect after a long day of work! If you try this, let me know your thoughts! I can't wait to hear! Please tag me in your pictures on Pinterest or Instagram.
You'll need: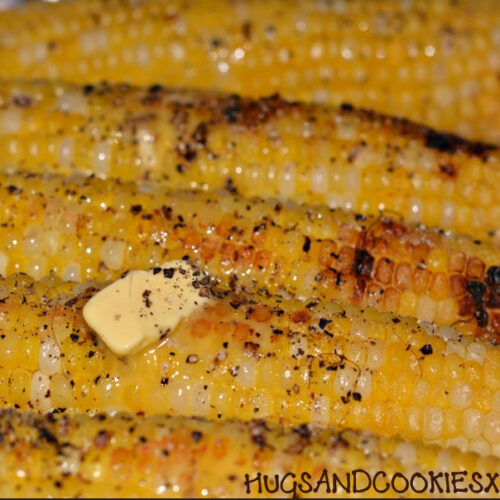 The Most Amazing Oven Roasted Corn
Ingredients
Ingredients:

corn on the cob

salt/pepper

butter
Instructions
Preheat oven to 400!

Very generously season your cobs of corn with kosher salt and pepper.

Add a pat of butter to the tops and roast on a jellyroll pan (lined with nonstick foil) for 35-45 minutes, or until starting to brown!

While it's cooking, turn the corn occasionally.

Simple and completely amazing!!!

Top off with a drop more butter fresh out of the oven!
YOU MAY ALSO LOVE….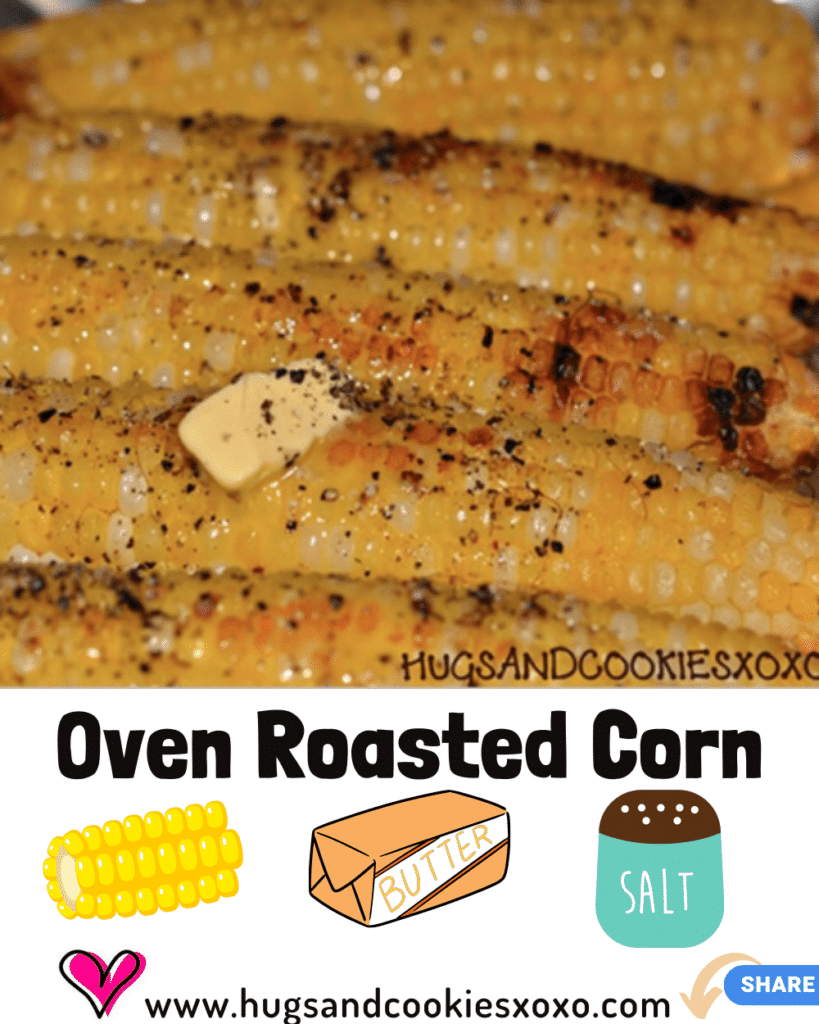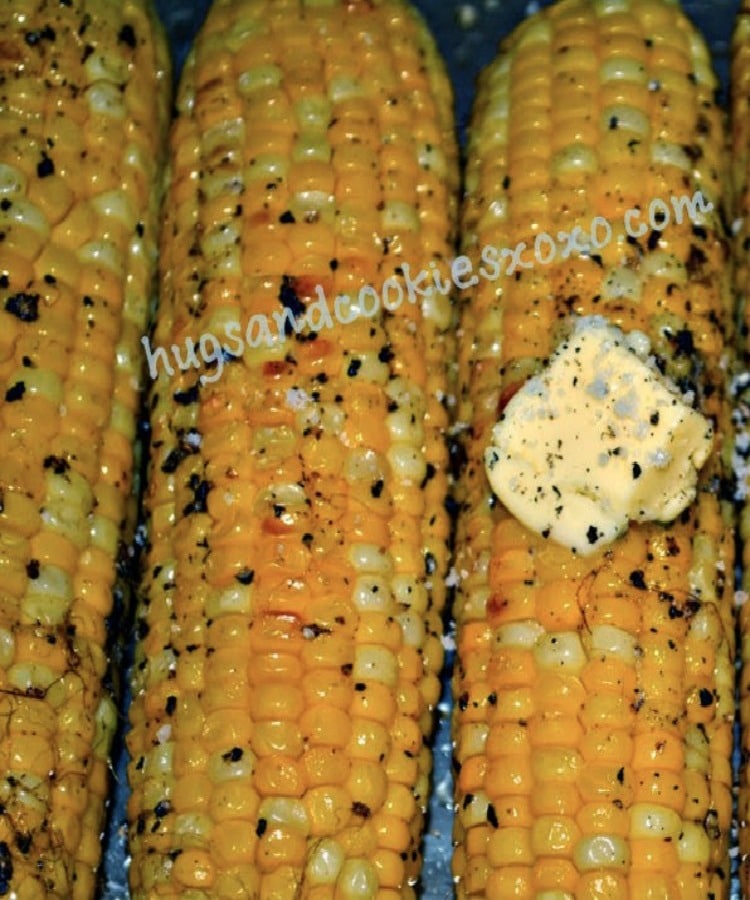 Just look at that delicious pat of butter melting into the corn! Mmmm! That's what I call irresistible!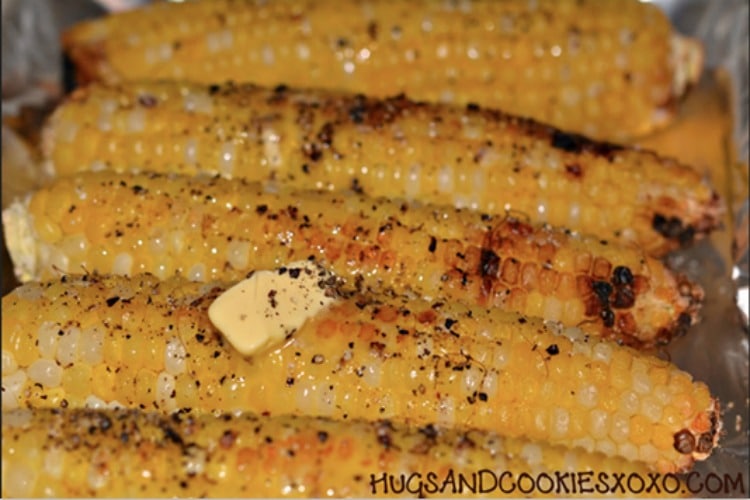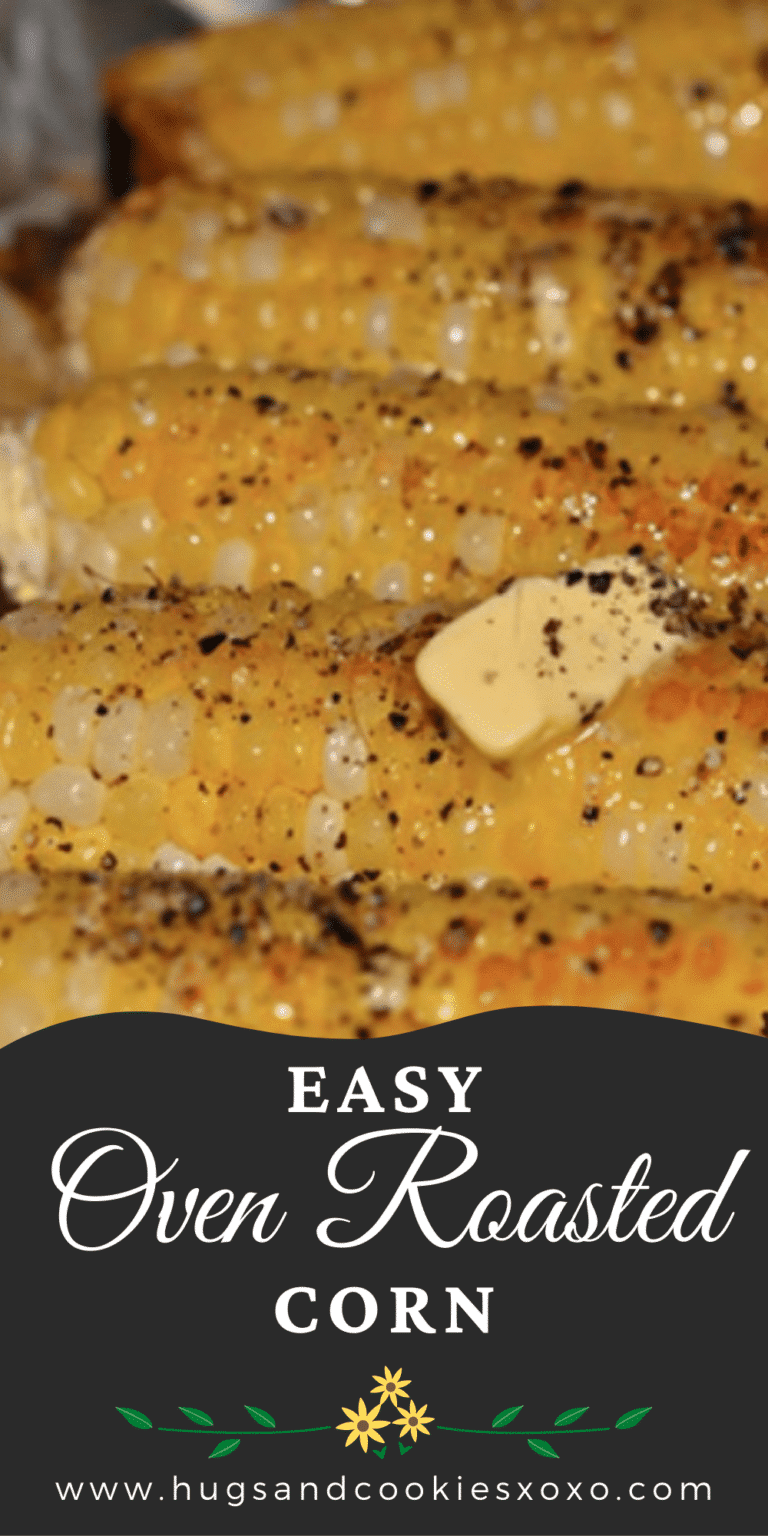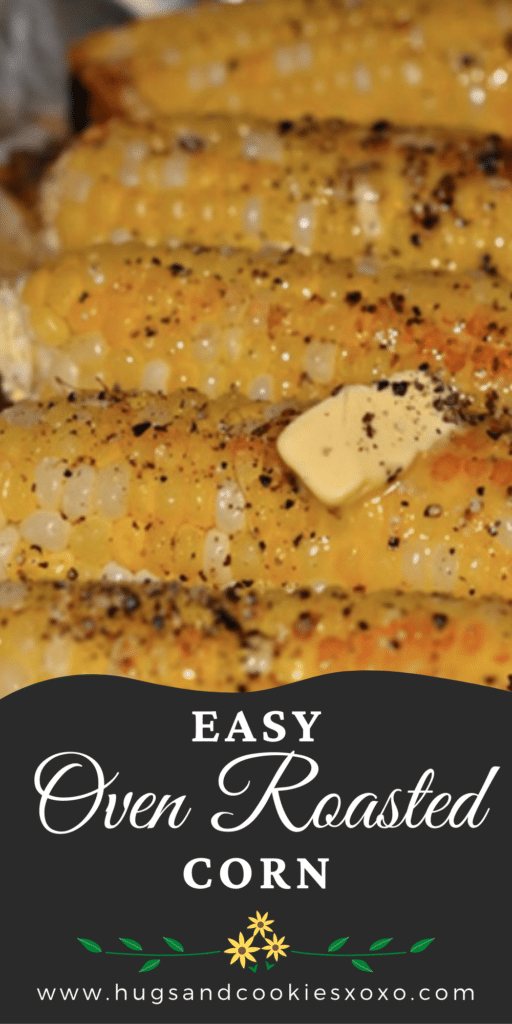 You May Love These, Too! XOXO