Blackout Chocolate Cheesecake
Blackout Chocolate Cheesecake is one decadent dessert worthy of any family gathering or party. Be sure to invite all of the chocolate fans.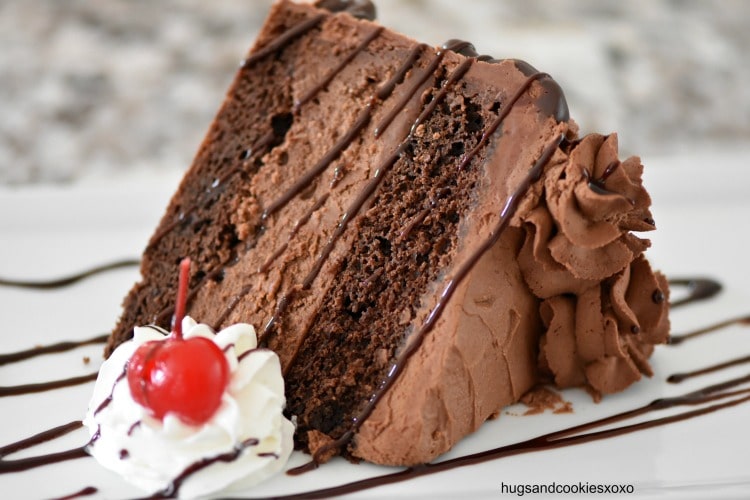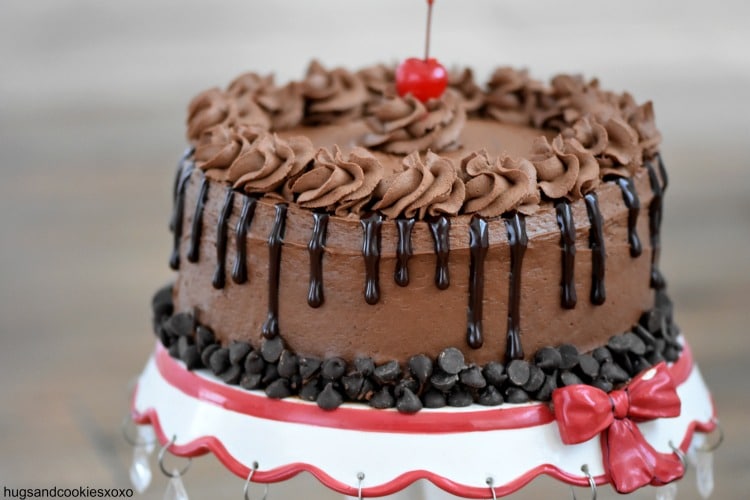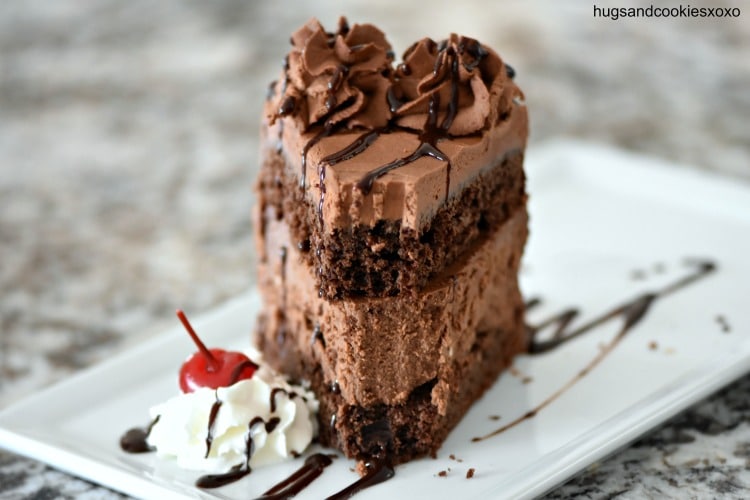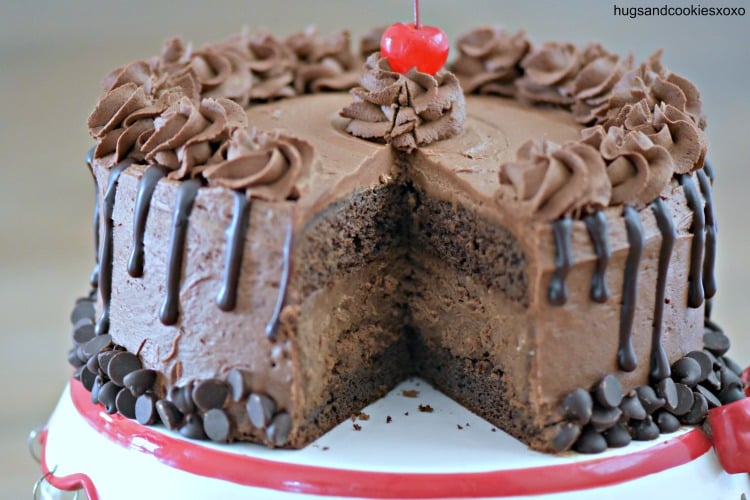 You may need:
Blackout Chocolate Cheesecake
Ingredients
Cake
¾ cup sugar
½ cup flour
¼ cup cake flour
½ cup cocoa powder
¾ teaspoon baking powder
½ teaspoon baking soda
¼ teaspoon kosher salt
½ cup butter, softened
2 eggs
½ cup sour cream
1 teaspoon vanilla extract
Cheesecake layer
16 ounces cream cheese, soft
⅔ cup sugar
⅓ cup cocoa powder
pinch kosher salt
3 eggs
1 egg yolk
⅓ cup heavy cream
3 ounces dark chocolate, melted
1½ teaspoons vanilla extract
Frosting
3 ounces cream cheese
2 teaspoons vanilla extract
½ cup unsalted butter, softened
½ cup dark cocoa powder
2 tablespoons corn syrup
3½ cups powdered sugar
2-3 tablespoons milk
Instructions
Cake
Preheat the oven to 325 degrees F
Grease two 8-inch deep cake pans with Pam and line bottoms with parchment paper circles. (one is for the cheesecake)
Whisk in mixer bowl: sugar, flours, cocoa, baking powder, baking soda, and salt.
To the dry ingredients, Beat in butter.
Add eggs, one at a time.
Add sour cream and vanilla.
Pour in pan and bake for 35-40 minutes.
Cool in pan 20 mins and flip out.
Cheesecake Layer
Preheat oven to 350.
Place the sugar, cocoa, and salt in a large mixing bowl, whisk to combine.
Add the cream cheese, and mix on medium-low speed until combined.
Add the eggs and yolks.
Stir in the cream, melted chocolate, and vanilla, and pour into the other pan you have prepared.
Place into a moat or make a water bath.
Bake 20 minutes at 350 degrees F, then lower the oven temperature to 250 degrees F, and bake for another 60 minutes.
Shut off the oven, and open the door.
Let cheesecake cool slowly in the oven for at least an hour.
Chill 2 hours and then unmold.
Frosting
Beat cream cheese and vanilla.
Add the butter and mix until combined.
Stir in the cocoa and corn syrup on low.
Add powdered sugar and beat smooth.
Add the milk, a little at a time, while whipping, until the frosting reaches a spreadable consistency.
Assembly
Slice the cake layer horizontally in half.
Lay on on cake plate, top with cheesecake and then the other layer.
Frost the cake.
Adapted from
Baking a Moment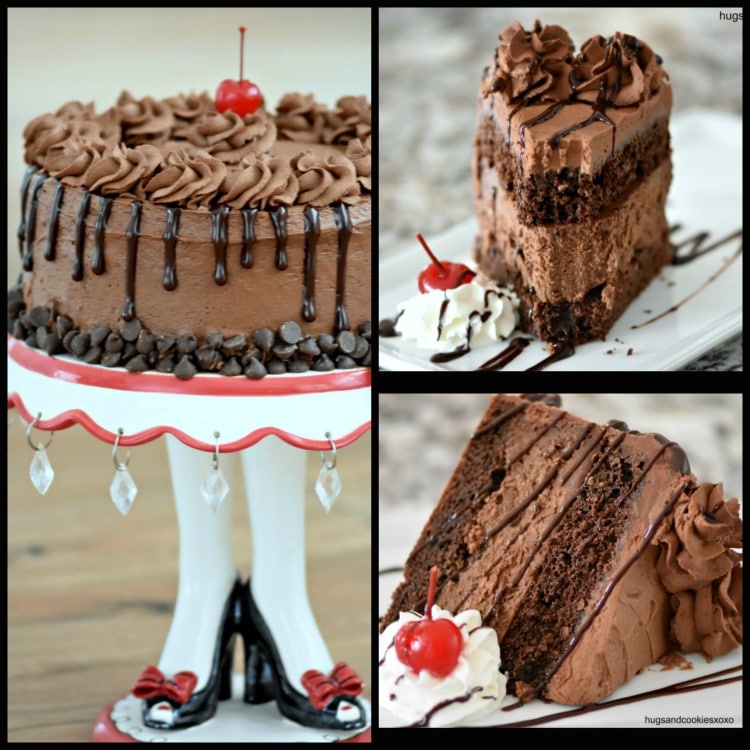 You May Love These, Too! XOXO