Oreos, jam, chocolate, sprinkles! Need I say more? An adorable chocolate treat served up in muffin cups!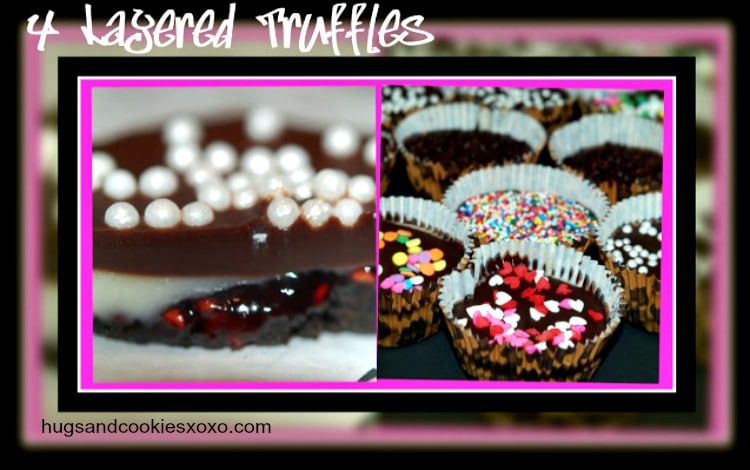 4 Layer Oreo Truffle Cups
Ingredients
4T butter, divided
12 oreos-finely crushed -i used food processor-can also put in a ziploc bag and let kids whack with rolling pin! LOL
2T. raspberry jam (i eyeballed this part and didn't measure exactly)
½ c. heavy cream, divided
6 ounces white chocolate
6 ounces semisweet chocolate
decorations (sprinkles, pearls, crushed Halloween candy leftover-whatever u like)
Instructions
Line a muffin tin with 12 paper liners
Melt 2T butter and mix with the oreo crumbs. Press into the bottoms of 12 cupcake liners.
Add ¼tsp. jam in the center of each bottom. Chill in fridge while doing the next step.
Melt in microwave: the white chocolate, ¼c. cream, 1T. butter.
Spoon on top of the jam and freeze tray 10 minutes.
Melt the semisweet chocolate, rest of the cream and the last T. butter in the microwave.
Spoon over the white chocolate layer.
Top with sprinkles or candies or both.
Refrigerate an hour. Eat up!
You May Love These, Too! XOXO