Amarena Cherry Cream Puffs
I first found Amarena cherries at Trader Joes and just had to try them! Have you had them before? If you like almond flavors then you will enjoy these special cherries. You can also find them on Amazon, as well. I used them in a traditional cream puff filled with homemade whipped cream. Of course, you can cheat and use cool whip but if you have time, whip up the real stuff. Here is an easy Whipped Cream Recipe! It's perfect stuffed inside of these Amarena Cherry Cream Puffs!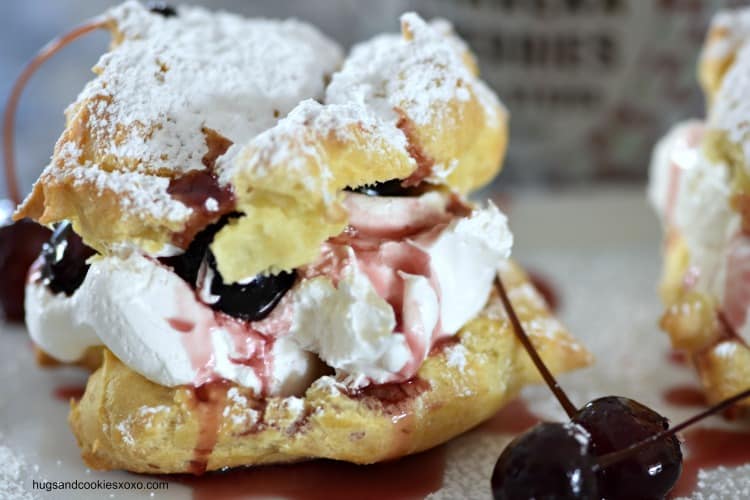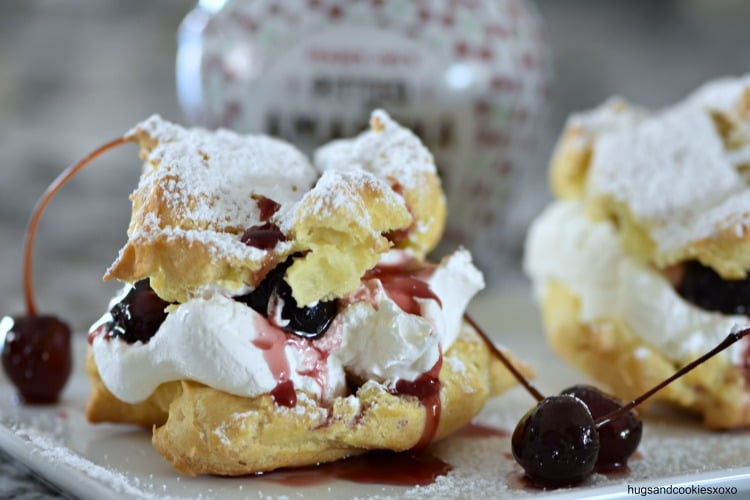 Ingredients
Shells
1 stick butter (8 Tablespoons)
1 cup water
1 tsp vanilla
1 tsp. sugar
4 eggs
1c flour
filling
Instructions
Shells
Bring the butter, sugar, water and vanilla to a boil.
Add the flour and stir constantly until it leaves the side of the pot and forms a ball.
Remove and cool.
Beat in 4 eggs, one at a time until smooth.
Drop by T. onto parchment lined cookie sheets
Bake at 400 degrees for 15 mins. Reduce to 350 for 15 mins more.
Remove and immediately make a small slit on the side with a sharp knife to let the steam escape.