Luckily it is time for another month of Two Sweetie Pies! Another month of 2 Sweetie Pies with That Skinny Chick Can Bake means another wonderful dessert! Always a success when you bake from Liz's blog! Each month we bake up a recipe from each other and keep it a secret until reveal day! Super fun! Make sure you pop over to visit Liz and see which Hugs & Cookies recipe she chose this month.
This month I went with Liz's Apple Crisp Cheesecake. One foodie friend declared it the best cheesecake I have ever made! This would be wonderful on your Thanksgiving dessert table! Add some vanilla ice cream and the family will really love you!
Thanks once again Liz for a fabulous dessert! This recipe is adapted from a fabulous cookbook I bought on Amazon.
You can visit Liz on her social media channels here: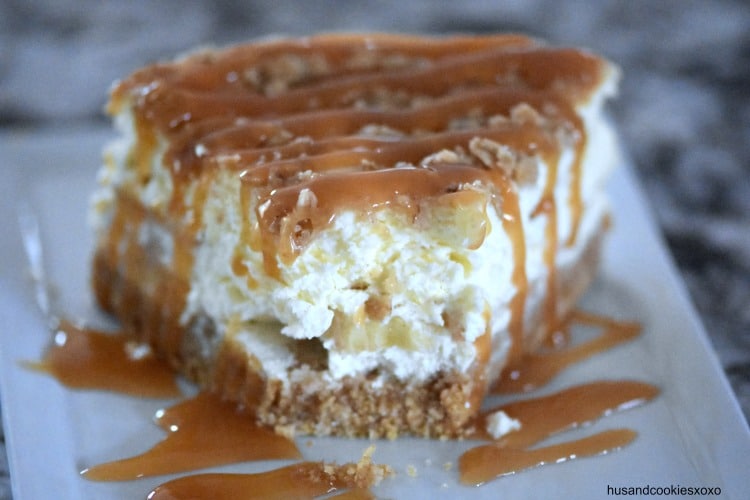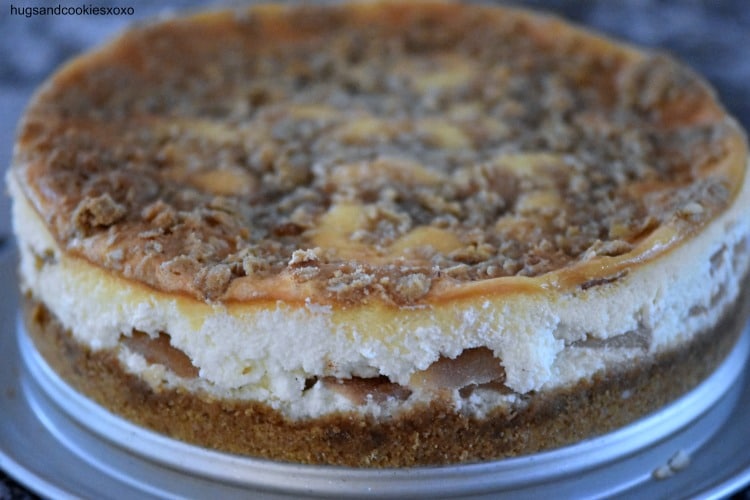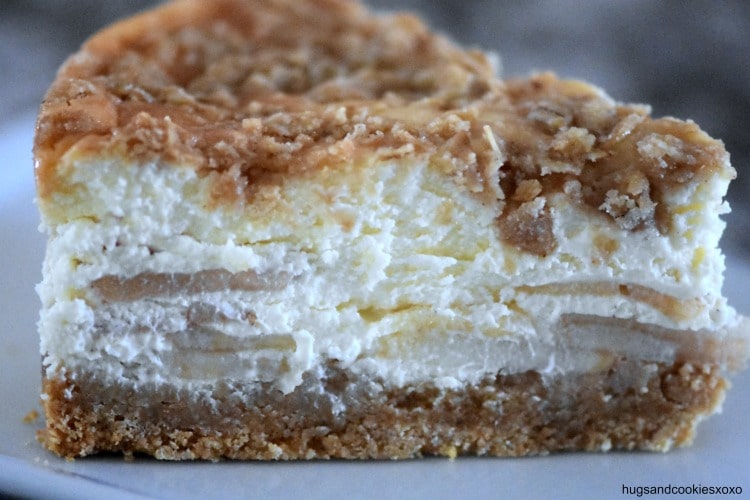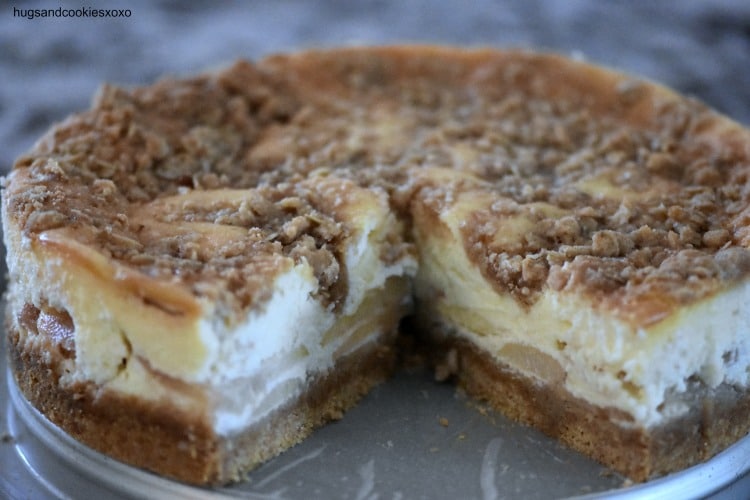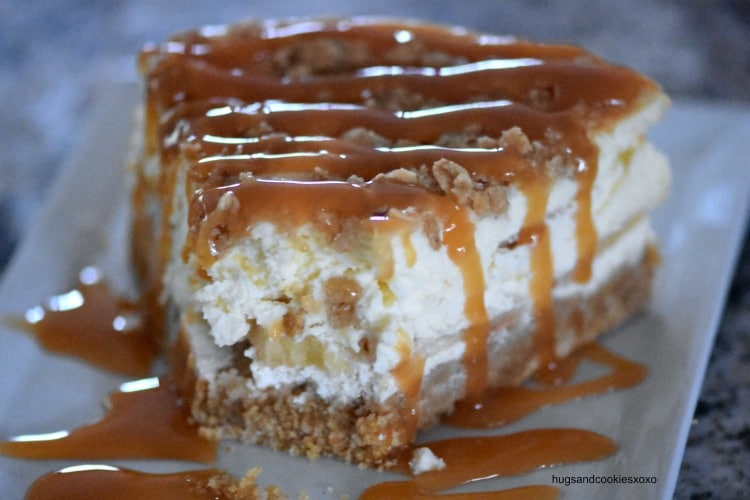 You may need:
Apple Crisp Cheesecake
Ingredients
Crust:
2 cups graham cracker crumbs
¼ cup sugar
7 tablespoons salted butter
Cheesecake
24 ounces soft cream cheese
1 cup sugar
1 cup sour cream
2½ teaspoons vanilla extract
3 eggs, at room temperature
3 cups apple, peeled, cored and sliced ¼-inch thin (I used 4 honey crisps)
1 teaspoon cinnamon
pinch kosher salt
2 tablespoons sugar
Topping:
¼ cup flour
¼ cup old-fashioned oats
¼ cup brown sugar
1 teaspoon cinnamon
2 tablespoons butter, at room temperature
Instructions
Preheat oven to 350 degrees.
Line a 9-inch springform pan with parchment paper and wrap the bottom and sides of the pan with heavy-duty aluminum foil. Set aside.
To make the crust, in a large bowl, mix together graham cracker crumbs, sugar and melted butter until combined.
Press the crust into the bottom of the pan and set aside.
In a mixer, beat cream cheese on medium.
Add sugar.
Add sour cream and vanilla.
Add eggs, one at a time.
In a large bowl, add your apples, cinnamon, salt and sugar.
Mix to coat.
Lay apples on top of the crust, covering it evenly.
Pour cheesecake filling over the top of apples. Set aside.
Topping
Mix together your flour, oats, brown sugar, cinnamon and butter until pea-sized crumbs form. Sprinkle over the cheesecake.
Pace your springform pan in a large roasting pan, and fill halfway up the sides with hot water. (Or use a cheesecake moat)
Place in the oven and bake for 1 hour and 10 minutes until the center is just set.
Turn off the heat and crack the oven door open. Let it cook this way for 1 hour. Remove the cheesecake from the oven, and let it cool completely. Cover and refrigerate for 8 hours.