This veggie dish will turn anyone into a zucchini lover! I usually use mozzarella cheese on top but this time I used Asiago cheese. It was amazing and I highly recommend trying it out! Buy a nice chunk from Whole Foods and shred it yourself! These make a fabulous low carb side dish or even a dinner!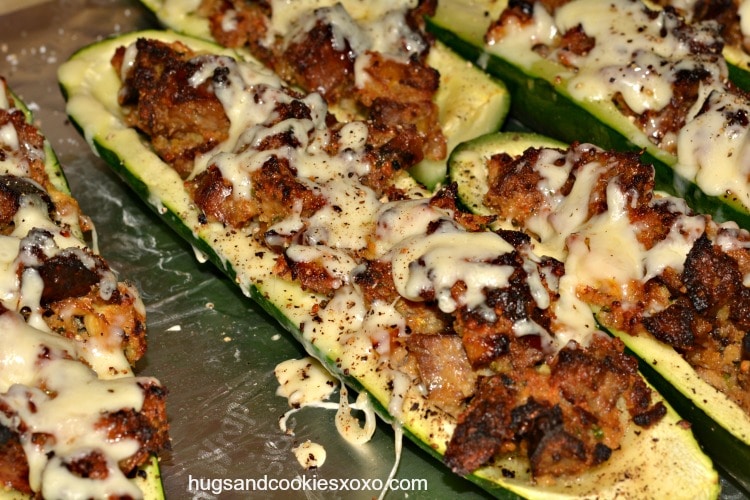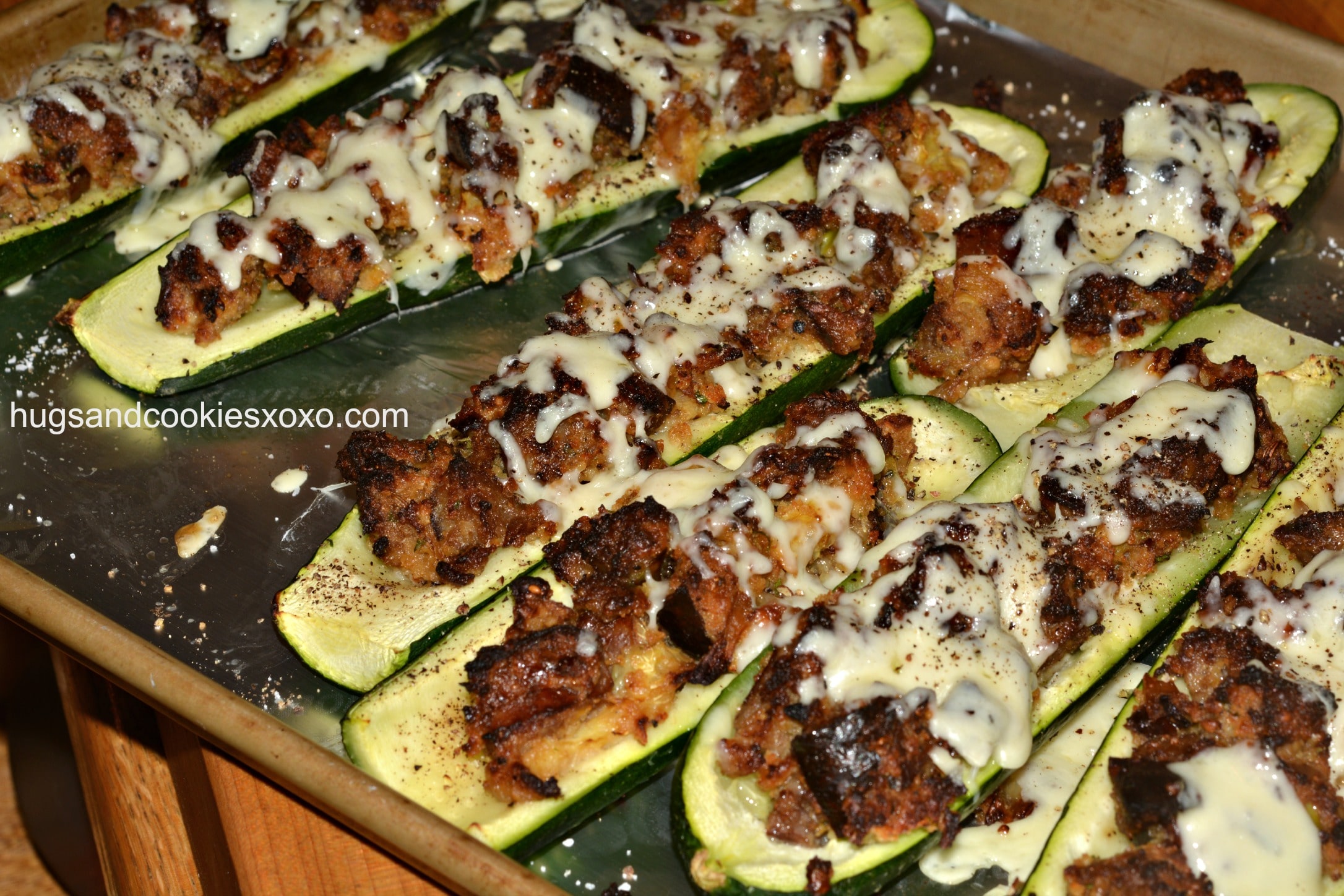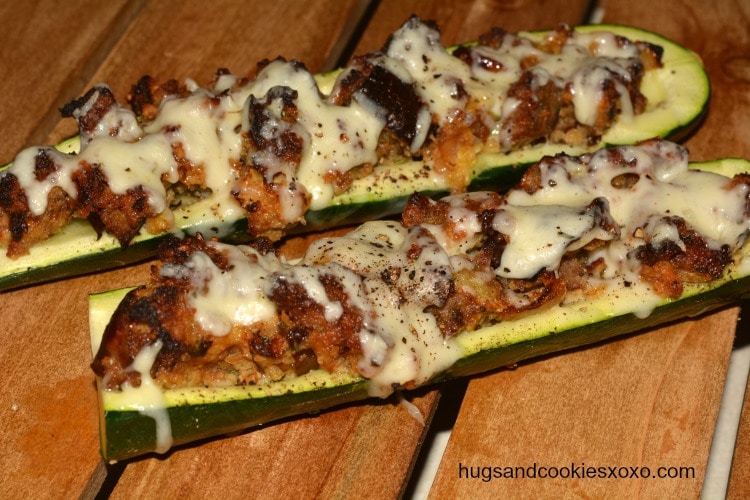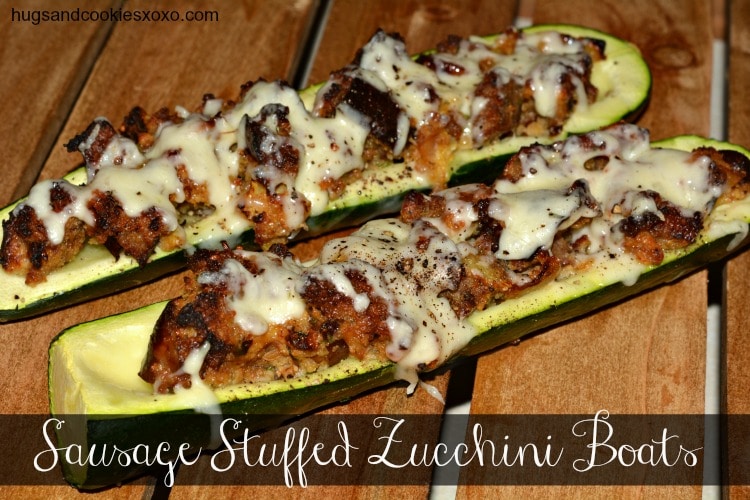 Zucchini Boats
THIS RECIPE MADE 4 BOATS!
SLICE 2 ZUCCHINIS IN HALF LENGTHWISE. SCOOP OUT THE INSIDES WITH A SPOON. DRIZZLE THE BOATS WITH SOME OIL, SALT & PEPPER. LAY ON A BAKING SHEET LINED WITH NONSTICK FOIL.
CHOP UP THE ZUCCHINI YOU SCOOPED OUT.
Broil 4 sweet italian sausage links until almost cooked all the way through-about 9 minutes each side. Chop into small pieces.
To a skillet, add a little olive oil, 1/2 ONION, CHOPPED, 4 CHOPPED GARLIC CLOVES, THE SCOOPED ZUCCHINI, the sausage AND SAUTEE ALL IN THE PAN UNTIL BROWNED. REMOVE TO COOL.
IN A BOWL MIX:
1 EGG
1/2C. PARMESAN CHEESE, GRATED
1/2C. BREAD CRUMBS (I USED ALEIA'S GLUTEN FREE)
ONCE COOL, ADD THE VEGGIES AND STIR WELL
MOUND THIS MIXTURE ON TOP OF EACH BOAT AND BAKE AT 425 FOR ABOUT 12-15 MINS UNTIL LIGHTLY BROWN. PILE ON SOME SHREDDED ASIAGO CHEESE ( OR ANY KIND YOU LIKE) AND BROIL JUST 2 MINUTES UNTIL MELTED-KEEP AN EYE ON IT! TOP WITH CHOPPED SCALLIONS!
INSPIRED BY RACHAEL RAY