This bacon, egg and cheese recipe is perfect for everyone! Dieters, low "carb"-ers, bacon lovers, paleo followers, gluten free fanatics! 3 simple ingredients evolve into these beautiful, hand held muffins for an easy breakfast on the go. Or serve them at a brunch and wow your company. Either way, you'll want to whip these up….like now! And, I dare you to eat just one. Make that a double dare!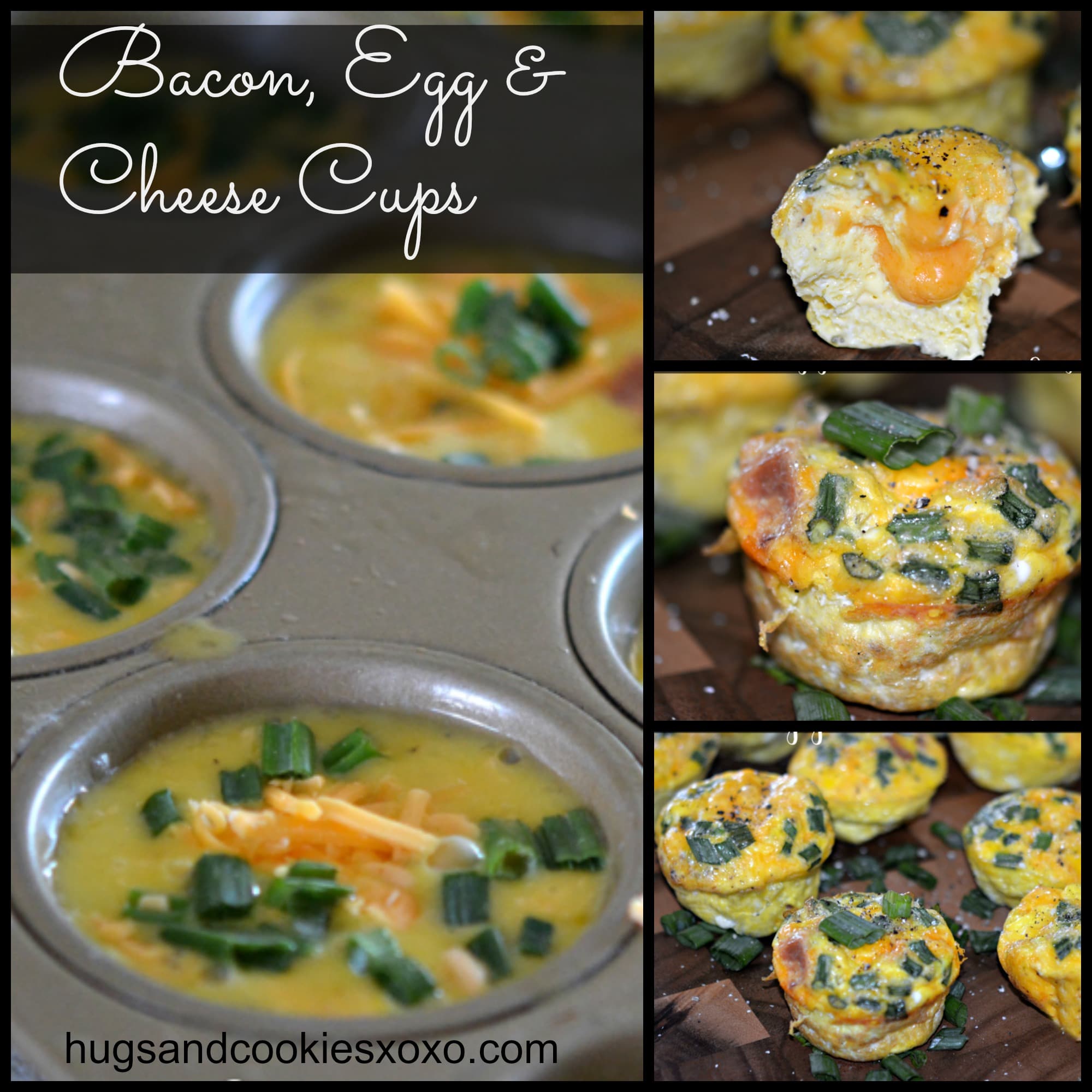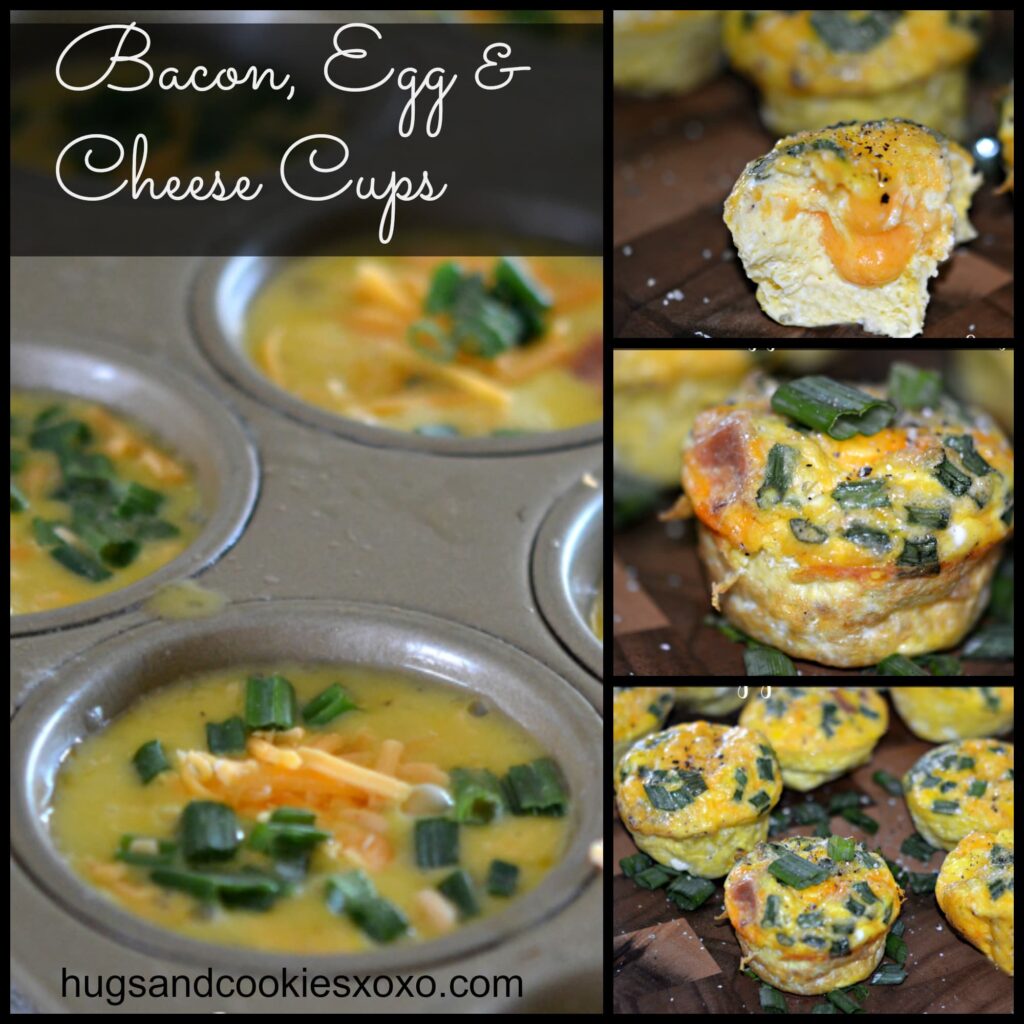 Bacon, Egg & Cheese Cups
Ingredients:
12 eggs
a splash of half & half or milk (about 2 Tablespoons)
3 slices bacon,cooked crisp and chopped
2 scallions chopped
1/2 cup shredded cheddar, plus a little more to sprinkle on top
1 Tablespoon, melted butter to grease muffin tin plus Non stick spray

Directions:
Generously spray a 12 cup muffin tin and use a pastry brush to brush with melted butter. This is important or your eggs will stick.
Beat eggs in a bowl. Add cream or milk. Stir in cheese. Sprinkle with salt and pepper.
In the bottom of each muffin cup, sprinkle in some of the chopped bacon and scallions.
Pour the eggs evenly into each cup and add a little sprinkle of cheese to the tops.
Bake at 350 for 20-25 minutes.
Let cool just a minute or 2 and then use a sharp knife around the edges and release muffins. Lay on sides in the tin to cool a bit. Remove to platter.
Can top with extra scallions, salt and pepper to serve.
Each one is only about 120 calories! WOW!!!!!!