Bacon Sea Salt Cookie Dough Truffles are just insanely delicious! Hidden underneath that delicious chocolate coating is edible browned butter cookie dough! It is nutty and packed with cookie dough flavor. It is also safe to eat as you have to cook the flour a bit and there are no raw eggs. The combination of crispy bacon and sea salt on top goes so well with the sweet truffle and chocolate. Bring these to a party and watch everyone ooh and ahh. They look like they came from a fine chocolate store yet they are simple to whip up in your own kitchen. You can even take a shortcut and prepare your bacon ahead of time!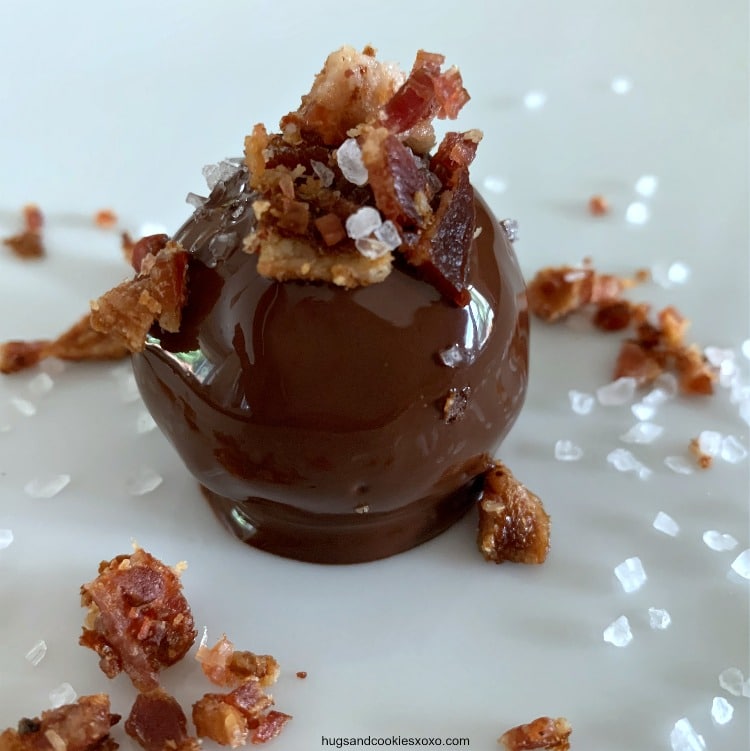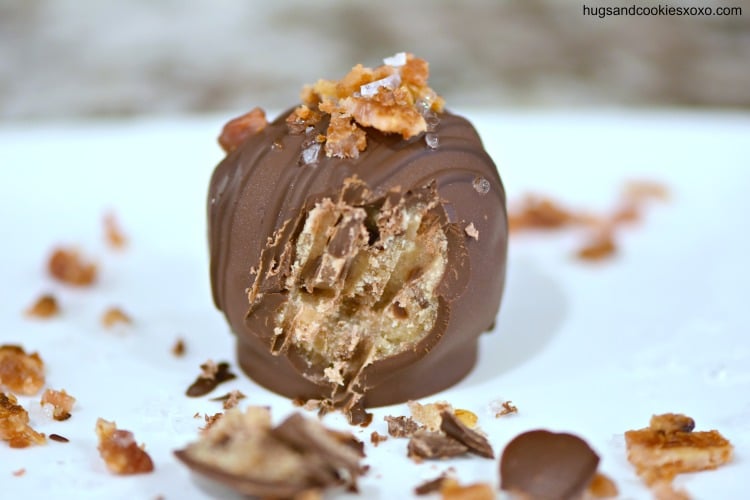 Bacon Sea Salt Cookie Dough Truffles
Ingredients
Cookie Dough Truffles
8 Tablespoons butter
1 c. flour
½ c. light brown sugar, packed
2 T. granulated sugar
1 tsp. vanilla
2 T. whole milk
½ c. mini chocolate chips
Dipping
8 ounces Ghirardelli semisweet chocolate bars, melted
6 bacon slices, cooked crisp, cooled and chopped finely
coarse sea salt
optional: 2 ounces melted dark chocolate for a drizzle
Instructions
Truffles
Melt the butter in a skillet and swirl the pan around to keep the butter moving. Once it boils, let it turn light brown and then immediately remove from heat. Cool the butter or it will melt your chocolate chips.
To make the flour edible, place in the microwave for 30 seconds in a bowl. Stir and check temp. Reheat for 30 seconds until it reaches 160 degrees-use a thermometer to check. Mine took a total of 60 seconds.
Stir the two sugars into the flour to combine.
Pour in the cooled butter.
Add the chips and roll into truffles.
Dip into melted chocolate and lay on wax paper.
Add dark chocolate drizzle if desired.
Top with the bacon and sea salt.
Chill in fridge.
Cookie Dough portion of this recipe is adapted from Cookies and Cups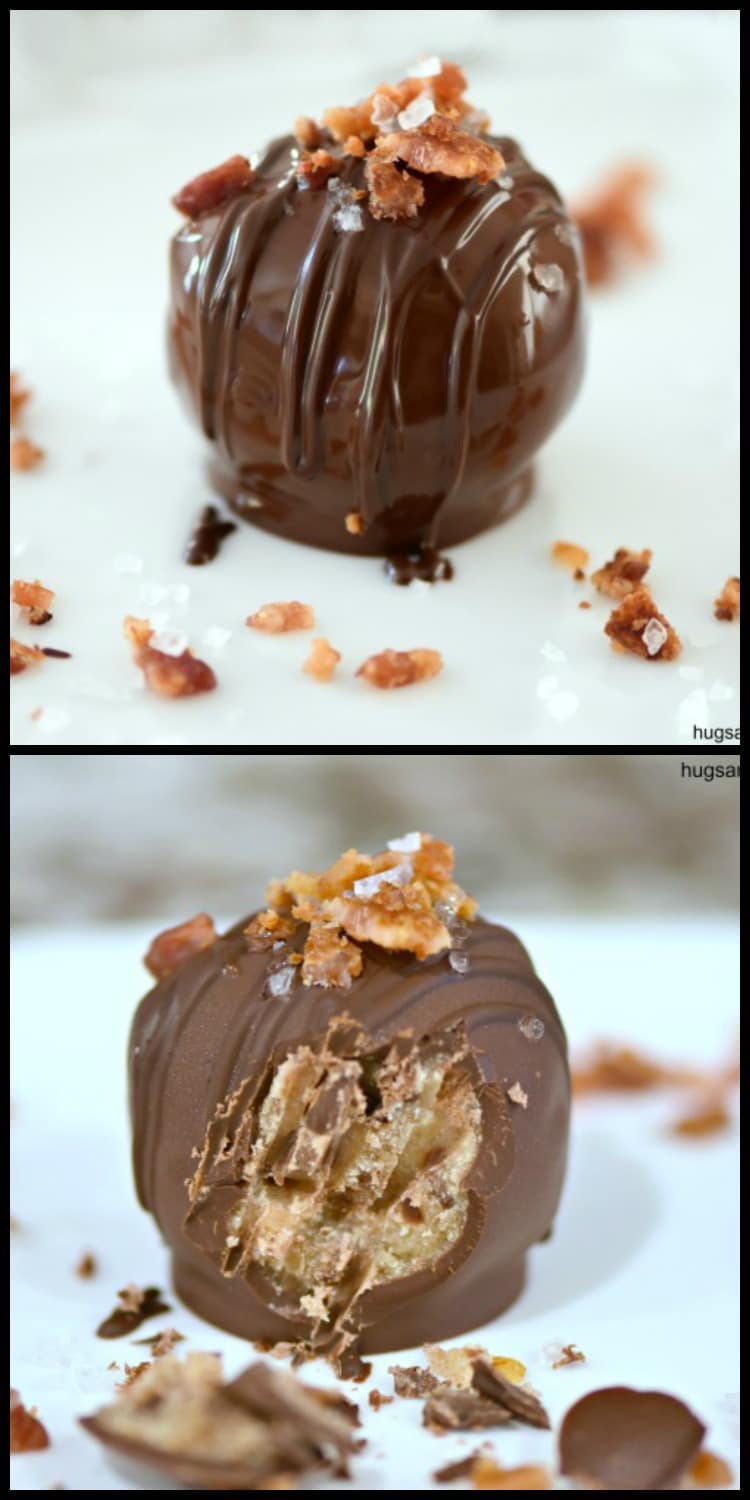 You May Love These, Too! XOXO