These brownies will turn any bad day into a smiling, happy day. They are packed with chocolate and rich, rich, rich! Best eaten straight from the fridge they verge on the lines of fudge! Fudge meets brownies….now get baking and enjoy!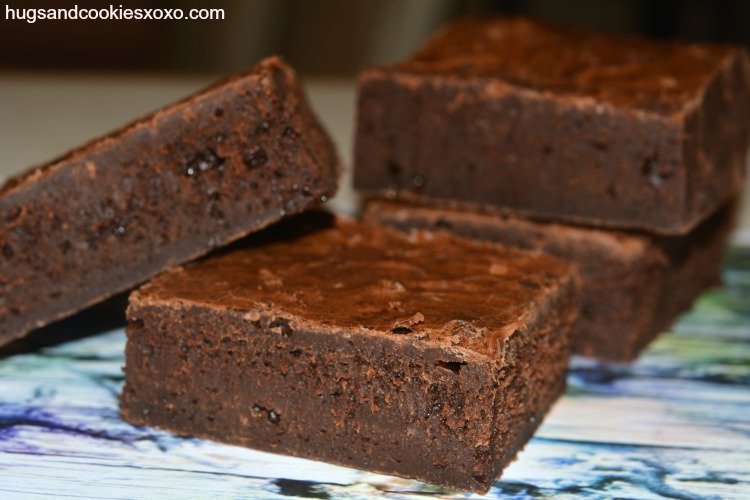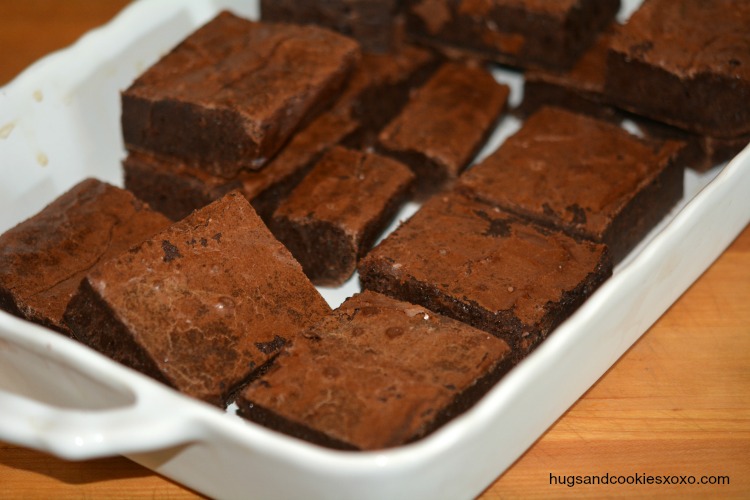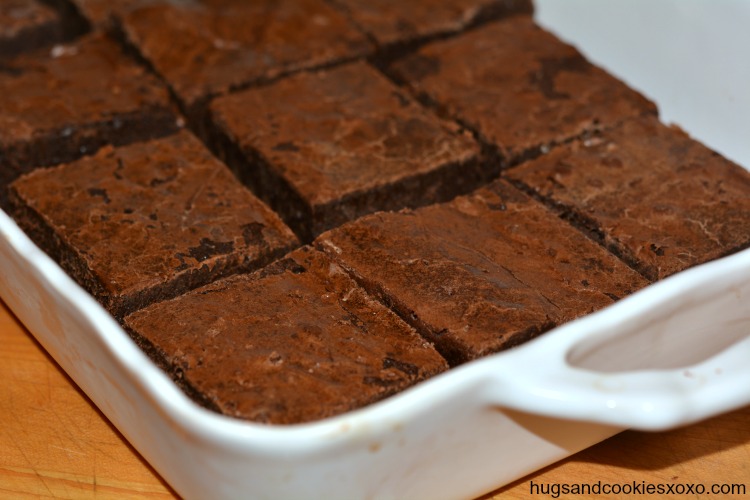 CHOCOLATE PACKED BROWNIES
Ingredients
3 sticks butter
2 cups 60% cacao bittersweet chocolate chips (Ghirardelli)
6 large eggs, at room temperature
3 cups sugar
1 teaspoon salt
1 tablespoon pure vanilla extract
1¼ cups/5 ounces cake flour
1 cup and 2 tablespoons/4.2 ounces Dutch-processed unsweetened cocoa powder
Instructions
Preheat to 350°F.
Line a 9 by 13-inch baking pan with nonstick foil.
Cut the butter sticks into 1-inch slices.
In a small saucepan, melt the butter pieces over the low.
Add the chocolate chips and whisk smooth.
Turn off the heat but leave the saucepan on the burner while proceeding with the recipe.
With a whisk, lightly beat the eggs in a large mixing bowl.
Place the sugar and salt in a separate small mixing bowl and whisk into the eggs just until incorporated.
Briefly whisk the melted chocolate mixture and gradually whisk into the egg mixture until just combined. Add vanilla.
Place the flour and cocoa powder in the small mixing bowl whisking to combine.
Sift into the batte and stir to combine.
Pour into the pan and spread evenly.
Bake for 34 minutes until a toothpick comes out clean.
Transfer the pan to a cooling rack and let cool at room temperature for at least 15 minutes. Then, refrigerate the pan overnight. Cut into squares and keep chilled.
Adapted from Extreme Brownies