4 ounces bacon, chopped
2T. olive oil
2 chopped onions
2 tablespoons butter
2 tsp. kosher salt
1 tsp. black pepper
6 cups chicken stock
1 pound potatoes, peeled & chopped
1 pound frozen corn
1 cups half-and-half
1/4 pound cheddar cheese, grated
Directions
In a large stockpot over medium-high heat, cook the bacon and olive oil until the bacon is crisp, about 5 minutes. Remove the bacon with a slotted spoon and reserve for garnish. Reduce the heat to medium, add the onions and butter to the fat, and cook for 10 minutes, until the onions are translucent.
Add the chicken stock and potatoes, bring to a boil, and simmer uncovered for 15 minutes. NOTE: (I covered the pot halfway & simmered for about 25 mins.) Add the corn to the soup. Then add the half-and-half and cheddar.
NOTE: (After adding the corn, I used the immersion blender to puree the soup briefly and thicken it.) Cook for 5 more minutes, until the cheese is melted.
Season, to taste, with salt and pepper. Serve hot with the garnish of bacon and scallions.
Adapted from Ina!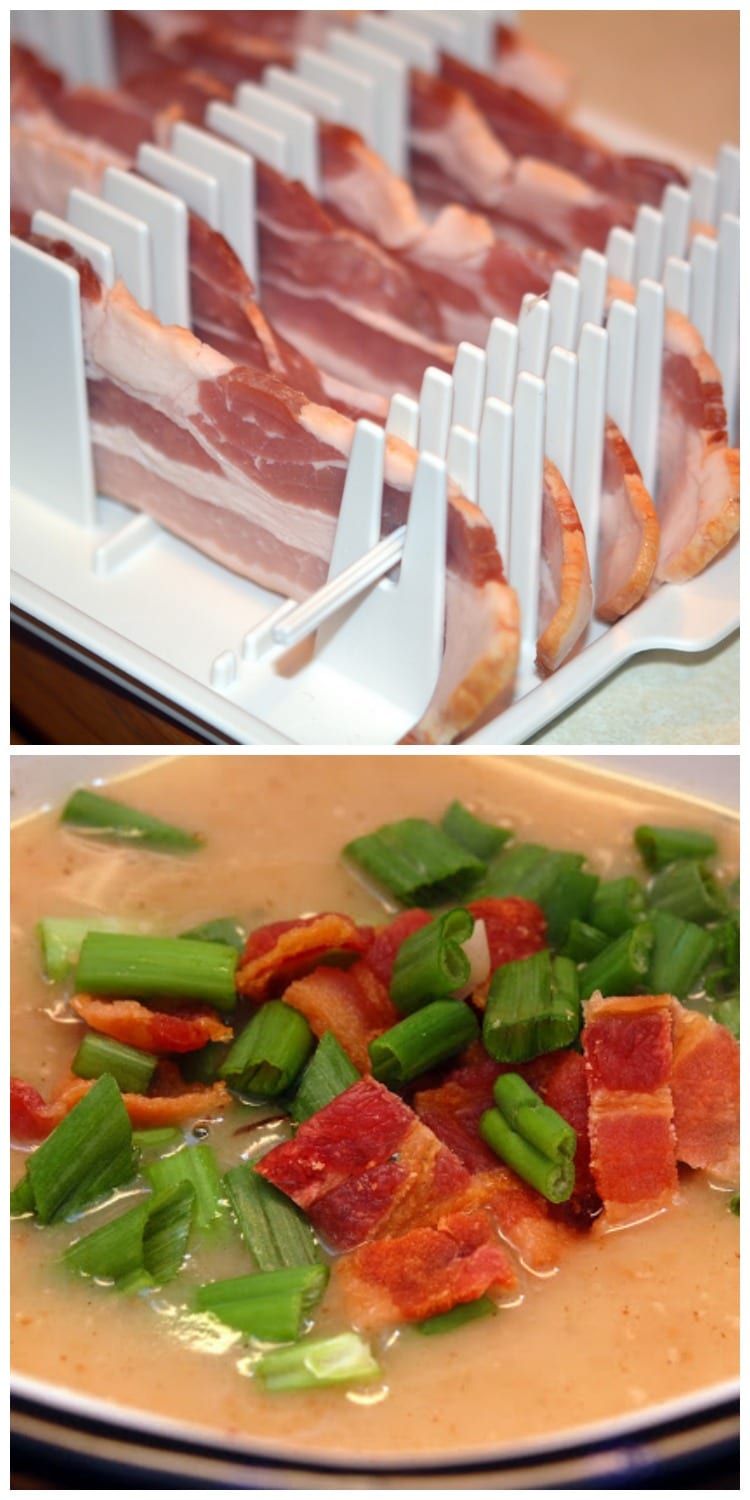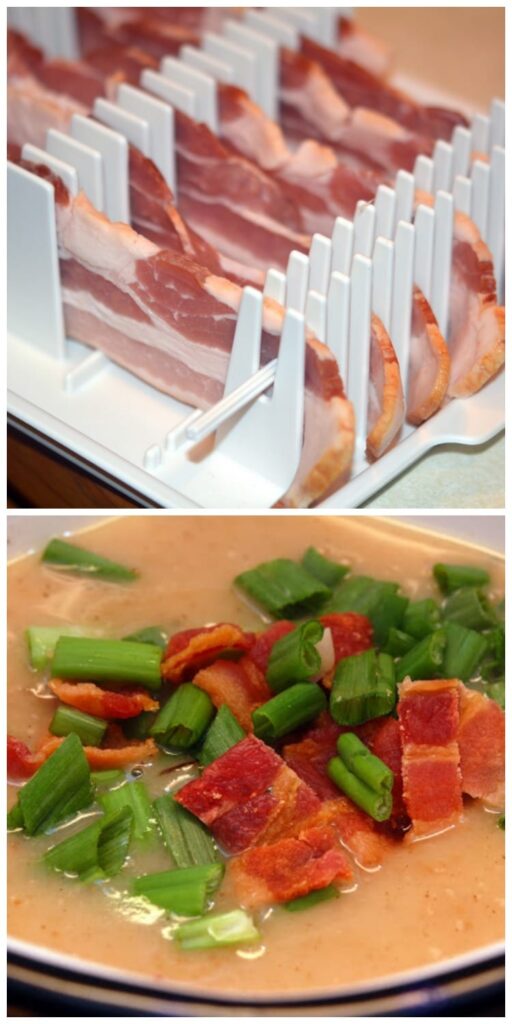 You May Love These, Too! XOXO