Blueberry muffins are good but blueberry crumb topped muffins are out of this world!!!! This recipe makes 24 beautifully large muffins that will make you feel you're in a bakery! The crumb topping is well worth the extra effort. The sour cream adds a delicate crumb to these muffins making them cake like. Try them out for your next breakfast or brunch! They also pack perfectly in lunchboxes for a nice snack!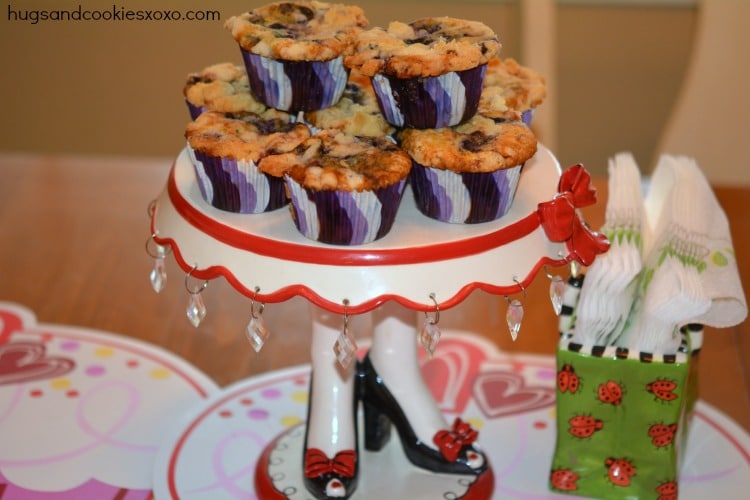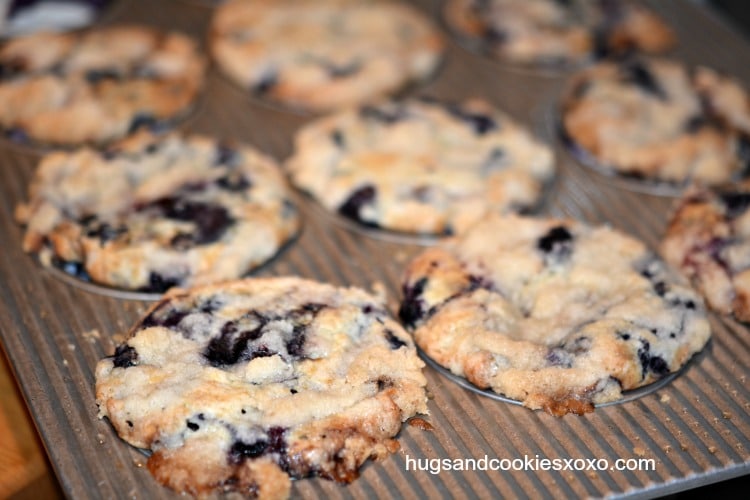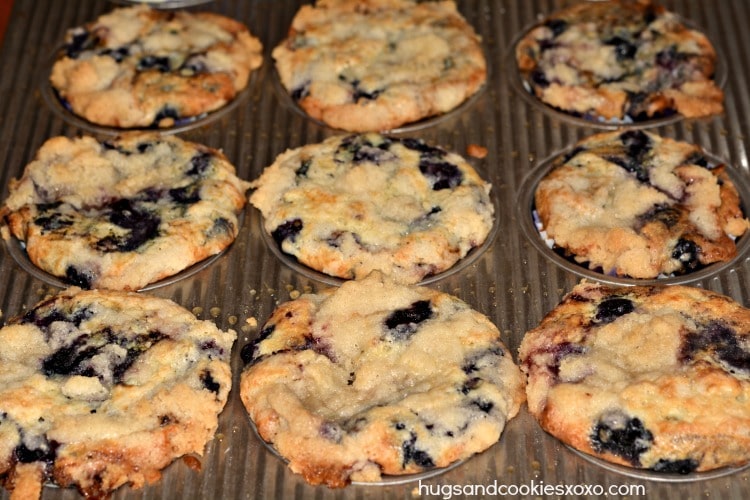 Blueberry Crumb Muffins
Ingredients
12 tablespoons (1 1/2 sticks) salted butter,  room temperature
1 1/2 cups sugar
3 eggs
1 1/2 teaspoons vanilla extract
1 cup sour cream
1/4 cup milk
2 1/2 cups all-purpose flour
2 teaspoons baking powder
1/2 teaspoon baking soda
1/2 teaspoon kosher salt
1-2 cups frozen blueberries
Crumb Topping:
Combine:
1/2 cup sugar
1/3 cup flour
1/4 cup soft butter
dash cinnamon
Beat sugar ad butter until creamy.
Add eggs and vanilla and beat well.
Mix in sour cream.
Combine flour, baking powder, soda and salt. Alternate adding the dry ingredients and the milk. Once combined, stir in the blueberries very gently. Divide into 24 liners in muffin cups. Sprinkle on the crumble topping. Bake at 350 for 25-30 minutes.
Muffin base adapted from Ina Garten, topping from Hugs & Cookies xoxo