Basque Cheesecake
This is a very unique and very delicious cheesecake. The best way to describe it would be a cross between a soufflé and a cheesecake. It is baked at a very high temperature….450! It puffs up like a gorgeous soufflé, then falls as it cools creating a scrumptious interior texture. This cheesecake did not crack which is also amazing! I topped mine with some fresh whipped cream but it is just as fabulous plain. There is no crust in the bottom of the pan but the cake is magical and does not need one! This is sometimes called burnt basque for the beautiful color you will develop on top from the high heat.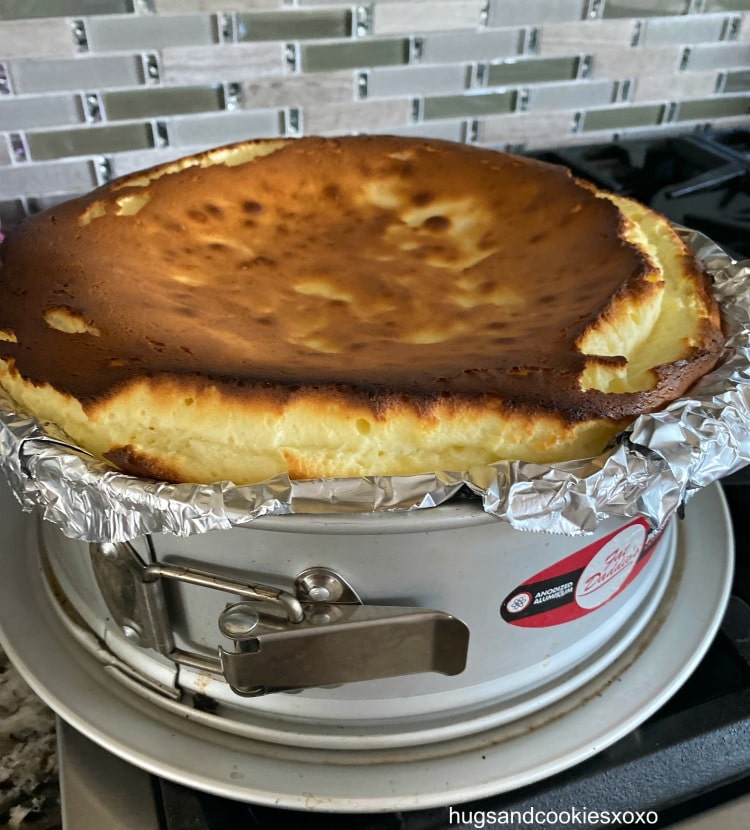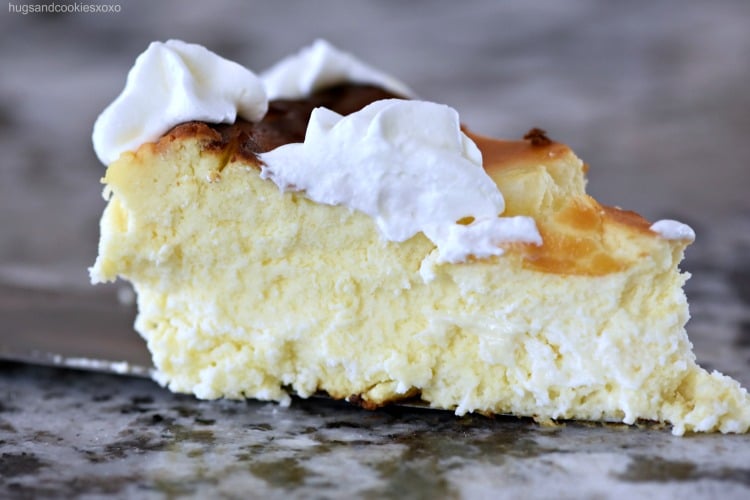 You may need:
Basque Cheesecake
Ingredients
36 ounces cream cheese, at room temperature
1⅔ cups granulated sugar
2 cups heavy cream
3 tablespoons all-purpose flour
6 eggs plus 1 additional yolk
1 teaspoon vanilla extract
Instructions
Preheat oven to 450°F.
Line a 10-inch springform pan with 2 large pieces of parchment paper so that they overlap in the middleand have a 2 inch overhang as the cake rises!!!! (or use nonstick foil)
Beat cream cheese and sugar in your mixer on low, then on high 5-6 minutes.
Whisk cream and flour together, then add to mixer and beat on low..
Add eggs and yolk, one at a time to blend.
Finally, add vanilla.
Pour into pan and bake 35 minutes. (I may go 40 next time)
It will be very jiggly when you remove it!
Cool 3 hours and then chill at least 4 hours or overnight.

Adapted from Food & Wine
You May Love These, Too! XOXO