BBQ Salmon Caesar Salad
This BBQ Salmon Caesar Salad is outrageous! Make sure you use King salmon as opposed to farm raised or sockeye! I topped the salad with some of our faves including shredded cheddar cheese (Shred it yourself as opposed to buying it preshredded for the yummiest results!), crispy oven fried bacon (recipe here), red onion, hard boiled chopped eggs. This would also be amazing with sliced avocados if you have some on hand or some toasted nuts! Make it your own by adding all of your favorite toppings.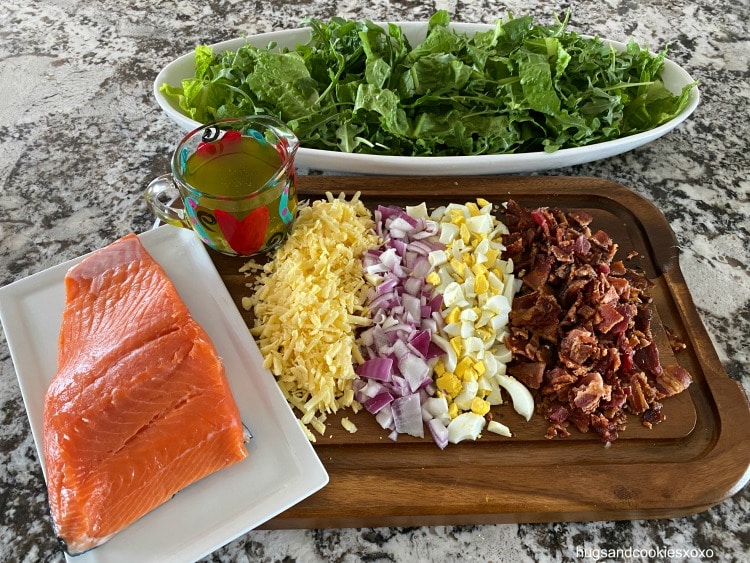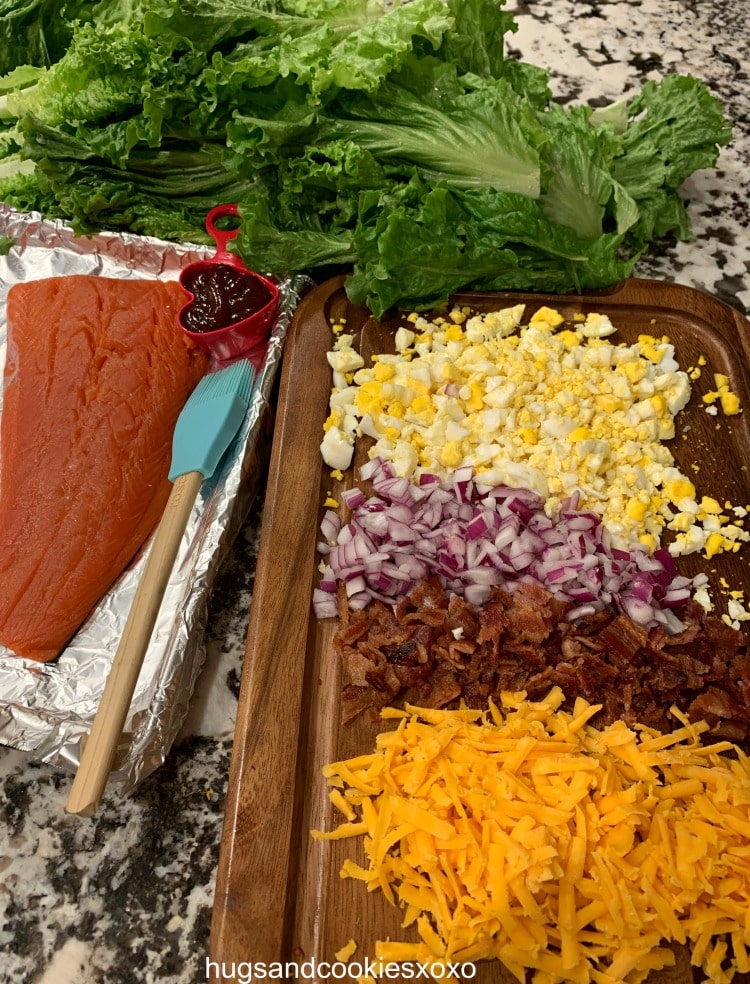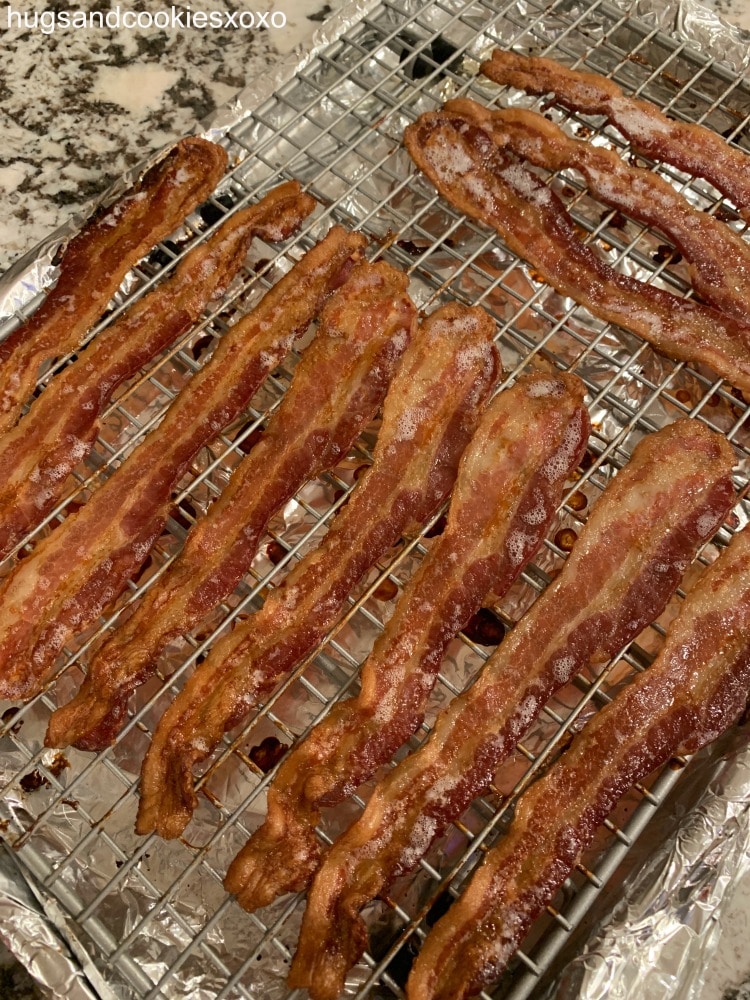 BBQ Salmon Caesar Salad
Ingredients
Salmon
1 pound king salmon
¼ bbq sauce
Salad
Green Leaf Lettuce
Crispy bacon slices, chopped
1 red onion, chopped
4 hard boiled eggs, chopped
shredded cheddar cheese
Dressing
¾ cups Olive Oil
1 Lemon, juiced
¼ cup Grated Parmesan Cheese
¼ teaspoon kosher Salt plus More To Taste
Freshly Ground Black Pepper
1 clove Garlic, Peeled And Left Whole
2 anchovies, mashed
Instructions
Salmon
Spread bbq sauce on salmon.
Bake at 400 for 15 mins.
Flake with shredders or two forks.
Dressing
Shake all salad ingredients and chill 2-24 hours.
Assembly
Place lettuce on serving platter.
Top with salmon, eggs, bacon, cheese, flaked salmon.
Pour dressing on and toss.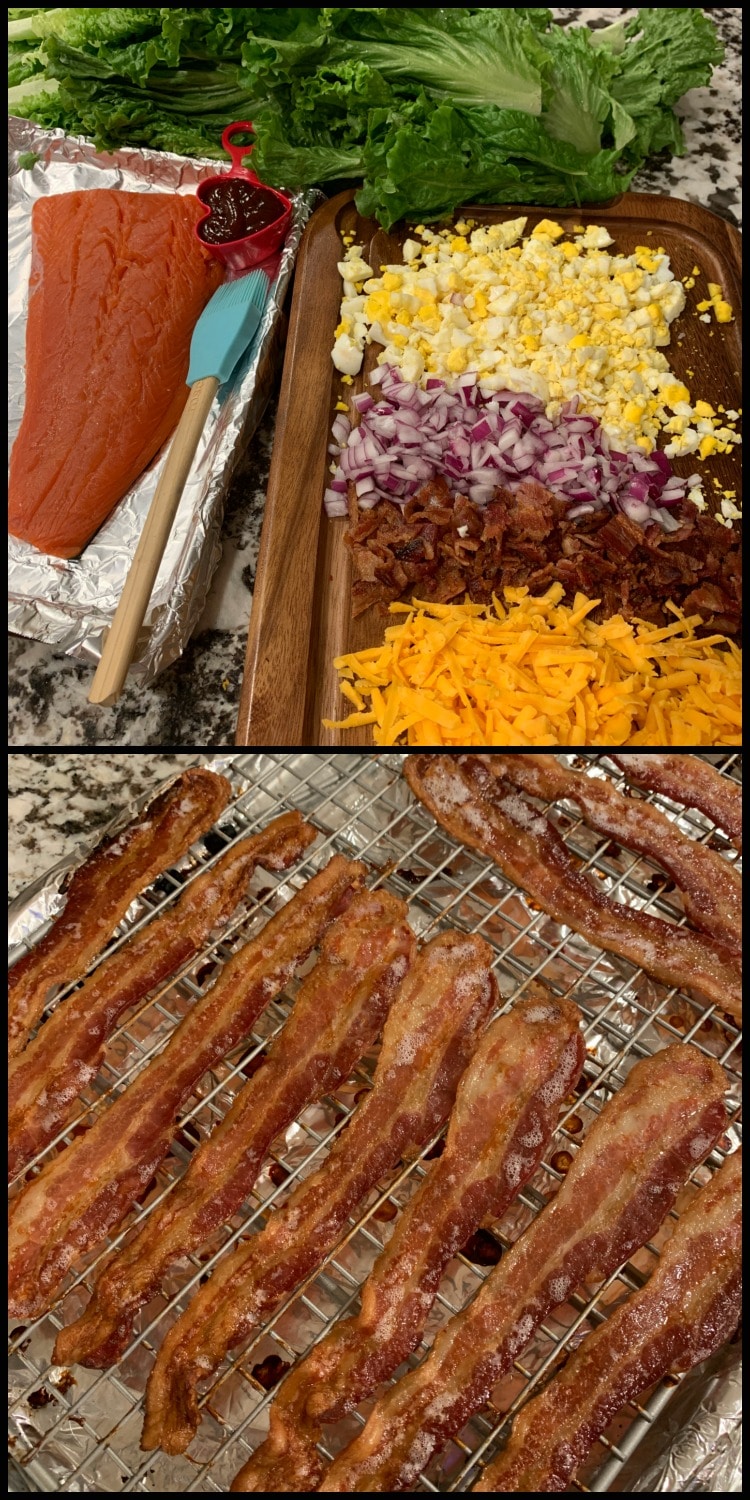 You May Love These, Too! XOXO