Boston Cream Pie Cake
This Boston Cream Pie Cake is the best of both worlds! Boston Cream Pie and a Cake! The pastry cream is so yummy in the recipe and easier to prepare than one would think! Oh, and the ganache! The ganache is decadent and rich and everything a ganache should be!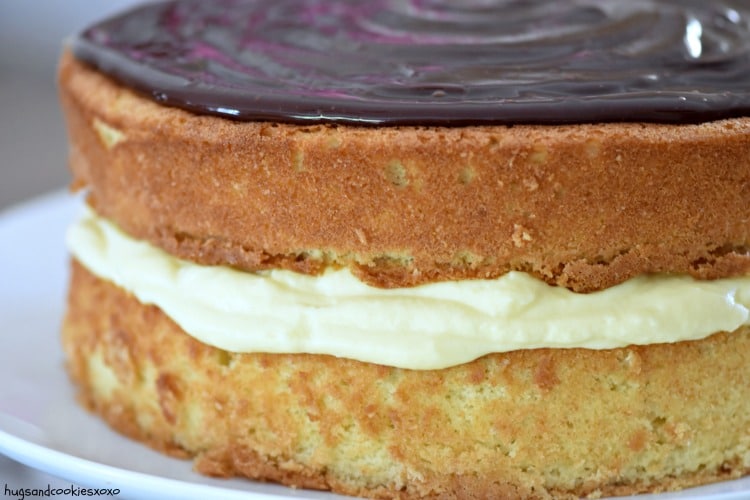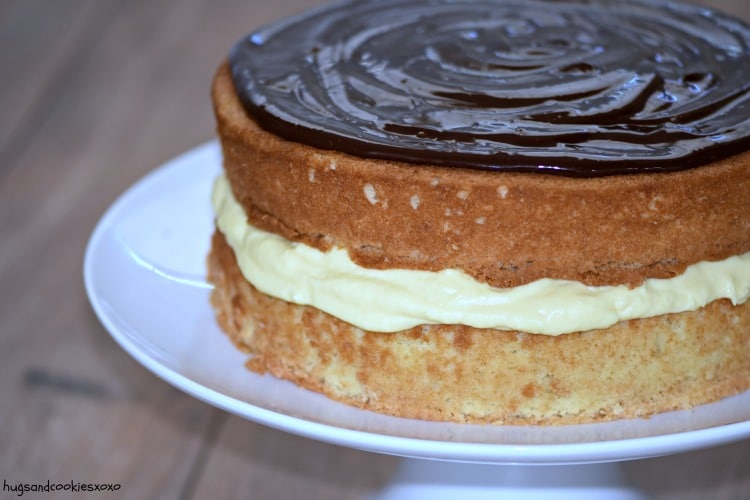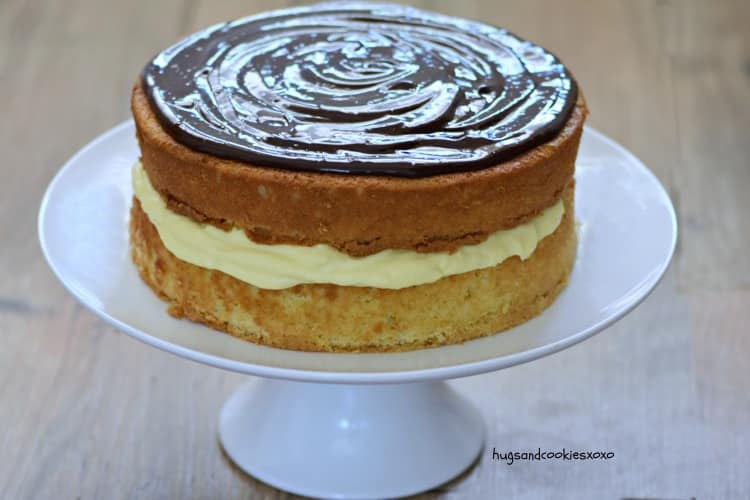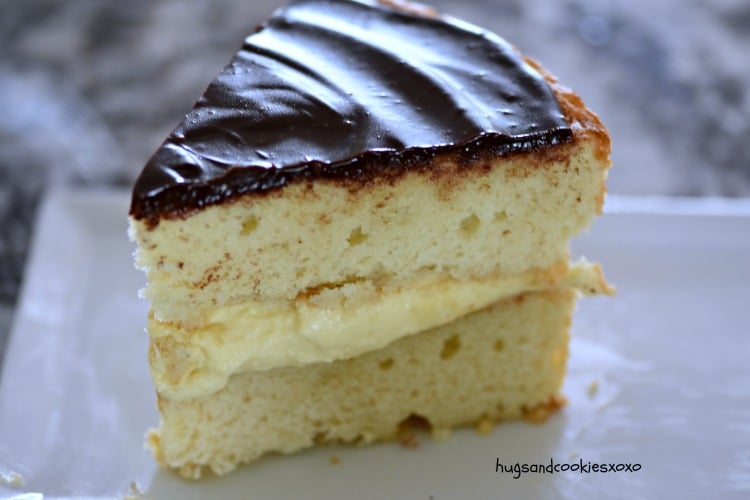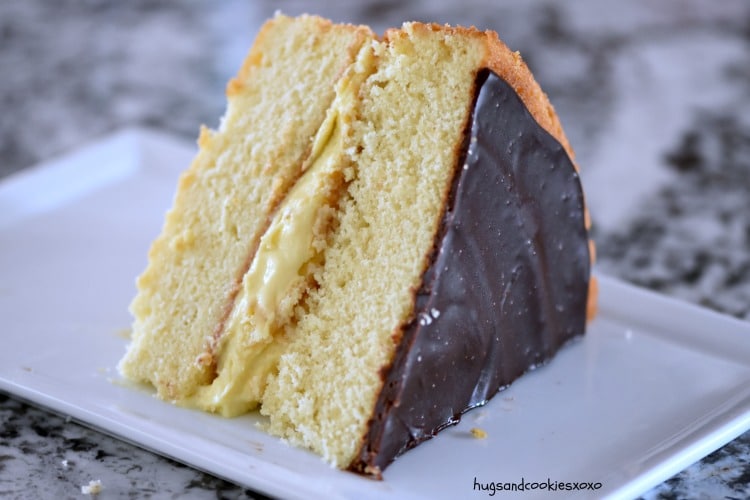 Boston Cream Pie Cake
Ingredients
Pastry Cream
2 cups half & half
8T. sugar
Pinch of salt
5 egg yolks
3 T. cornstarch
4 T. cold butter, cut into 4 pieces
1½ tsp. vanilla
Cake
2¼ cups flour
2 tsp.baking powder
1 tsp.baking soda
1 tsp. salt
½ cup butter, at room temperature
1½ cups sugar
3 eggs
1 tsp. vanilla
1¼ cups buttermilk
ganache
8 ounces chopped semisweet chocolate
¾ c. heavy cream
Instructions
Pastry Cream
In a saucepan, combine the half & half, 6 T. of the sugar and salt. Heat to a simmer to melt the sugar.
In a bowl, whisk the yolks. Add the other 2T. sugar. Whisk in the cornstarch until thick.
Whisk the simmering cream from the pan into the yolks slowly and then pour it all back in the pan whisking constantly.
Remove heat and whisk in the butter and vanilla.
Strain this through a fine sieve or colander.
Lay plastic wrap directly on top and chill 3 hours.
Cake
Preheat oven to 350 degrees F. Grease and flour two 9-inch round cake pans
In a bowl, whisk flour, baking powder, baking soda, and salt.
Beat butter and sugar 5 mins.
Add eggs one at a time.
Add vanilla.
Add dry ingredients on low.
Add buttermilk and beat a few mins.
Pour into the pans and bake for approx 25 mins.
Cool 10 mins in pan and turn onto parchment lined cooling racks.
Ganache
Heat cream in microwave until almost at a boil.
Pour over the chocolate in a heatproof bowl and let sit one minute covered. Whisk smooth.
Set aside to thicken a few mins.
Assembly
Lay one cake on a platter, spread cream on top and place the second cake on.
Spread ganache and keep chilled!