Nutella Bricohe Pizza
This pizza dough is a sweet crust that tastes just like a brioche bread dough! It goes great with Nutella but you could also use peanut butter or melted chocolate chips as the base! Add whatever toppings you like. This dough needs to chill for at least 4 hours but can be made a day ahead and baked off the next day.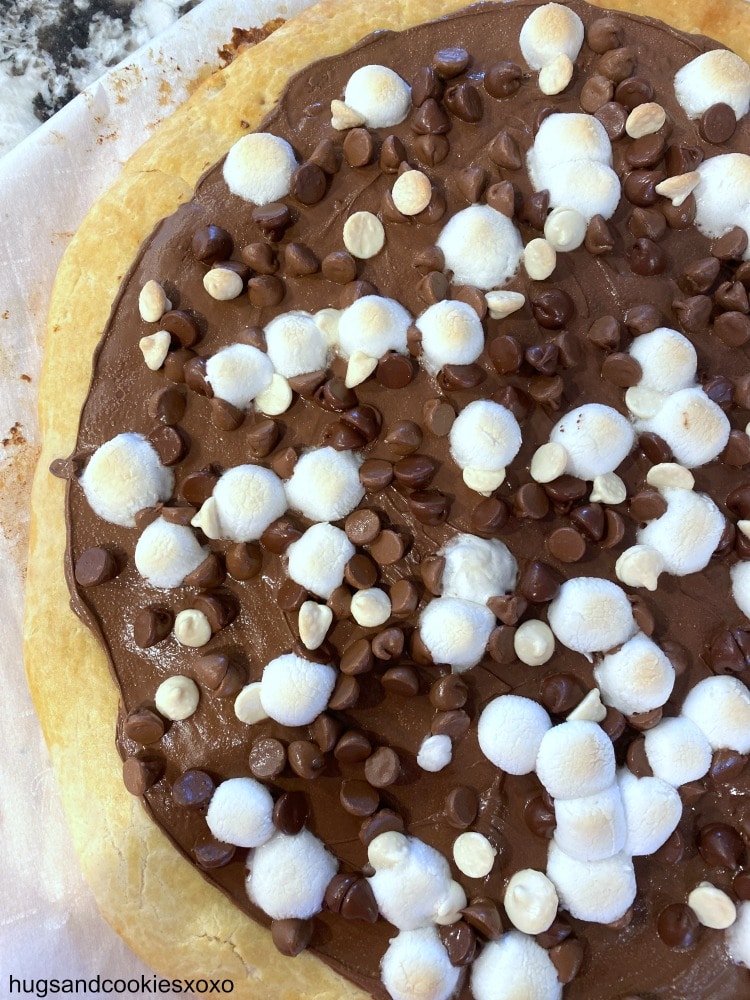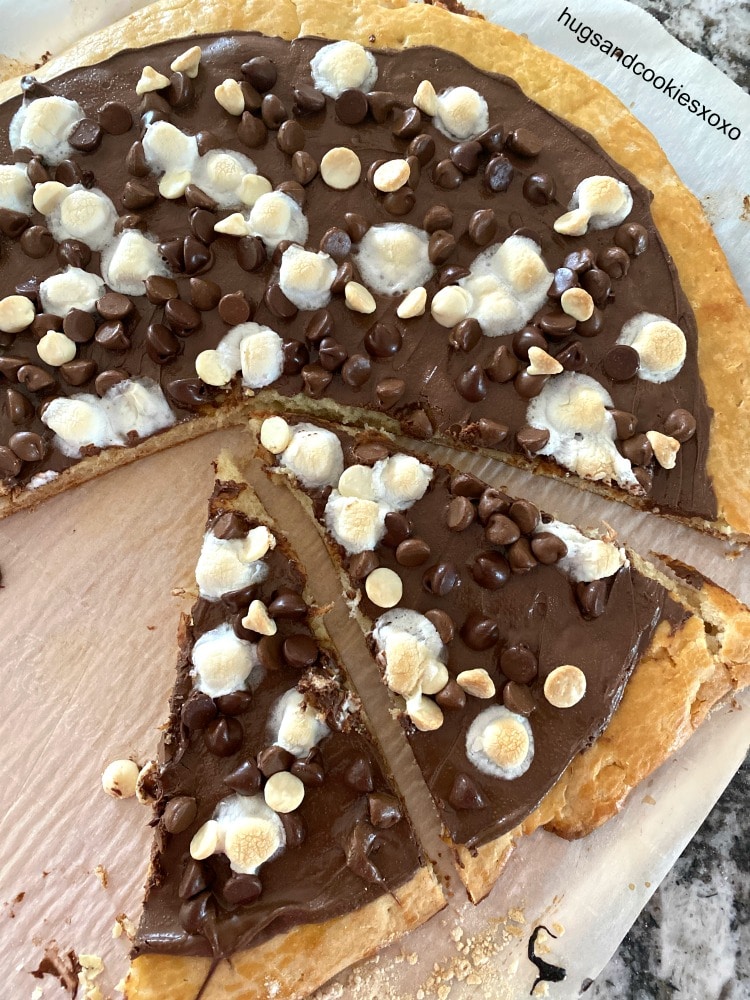 Nutella Bricohe Pizza
Ingredients
¼ cup warm water
2¼ teaspoons yeast (I used instant)
½ cup milk, room temperature
1 egg, room temperature
¼ cup sugar
1 teaspoon salt
2½ cups flour
¾ cup butter, cold and cubed
Eggwash
Toppings
⅓ cup Nutella Chocolate Hazelnut Spread
½ cup semi-sweet chocolate chips
¼ cup white chocolate chips
¼ cup milk chocolate chips
1 cup mini marshmallows or marshmallow crème
Instructions
In a bowl, sprinkle yeast on top of warm water and let sit for 3-4 minutes.
Add the egg, milk, and sugar, whisking till blended.
In a food processor, place the flour and salt.
Process to combine.
Add butter and pulse several times.
While the mixer is running, pour in the yeast mix and process till a ball of dough forms.
Wrap dough in plastic wrap and chill in fridge at least 4 hours.
On floured parchment paper, roll into a 12 inch pizza circle.
Whisk the egg wash ingredients and brush on crust. Let it rest 20 mins on counter.
Preheat oven to 400F with a baking stone on the rack.
Bake approx 15 minutes and remove.
Spread on Nutella.
Sprinkle on chips and marshmallows and return to the oven for about 5 mins.
Slice and serve immediately.
Adapted from You Tube
Sweets By Reagan