Who doesn't love a decadent brownie sundae? The only thing that makes a brownie sundae even better is a thick cheesecake layer right in the middle of the brownie and the ganache. Add some whipped cream, sprinkles and cherries! Voila!
Now, let's talk about the sprinkles I used. Aren't they just adorable? I found them over at Fancy Sprinkles! They are made for the "modern baker" and you cannot find anything like these in the local stores. I know, because I have looked many times in the past! Well, look no further! They have such an awesome variety and I love the various sizes within each sprinkle container. They have colors for every occasion and some really funky assorted sprinkles! I also love their containers and they offer free shipping! You can visit them at FancySprinkles.com , Instagram or on their Facebook Page.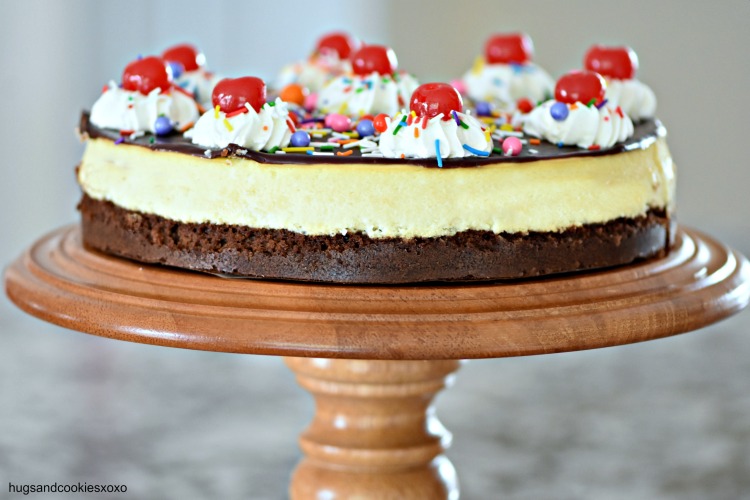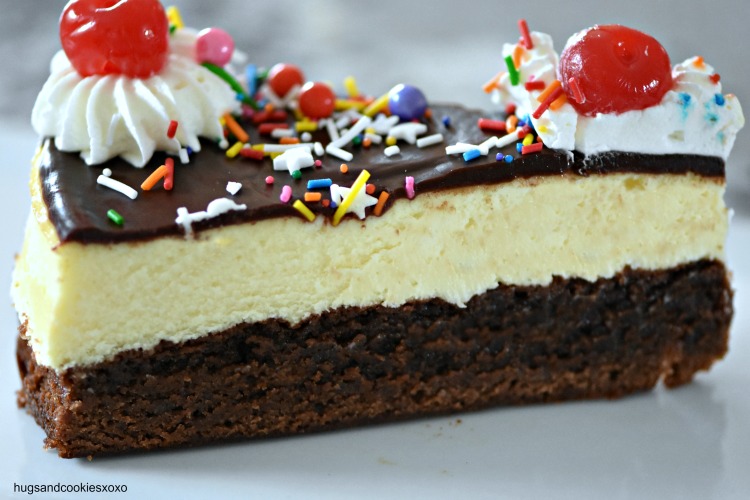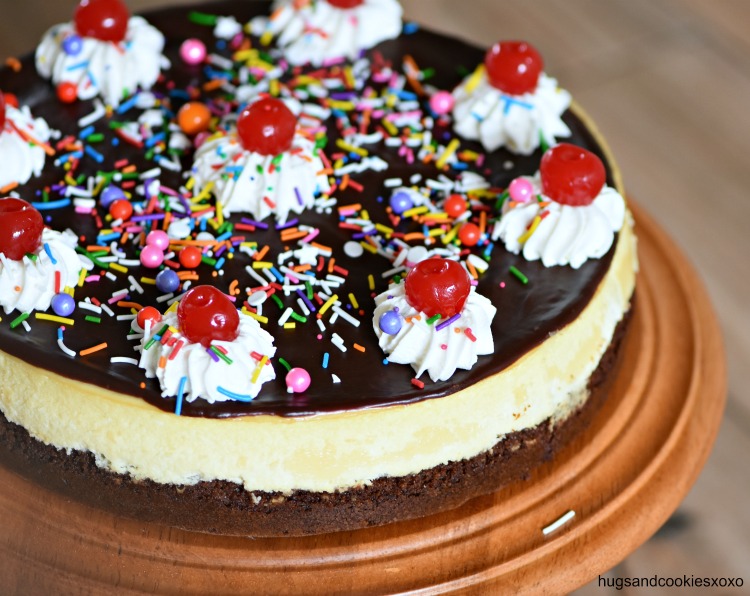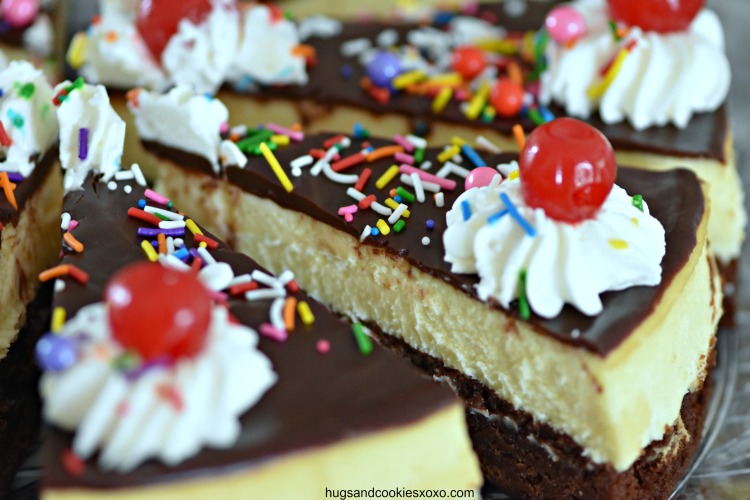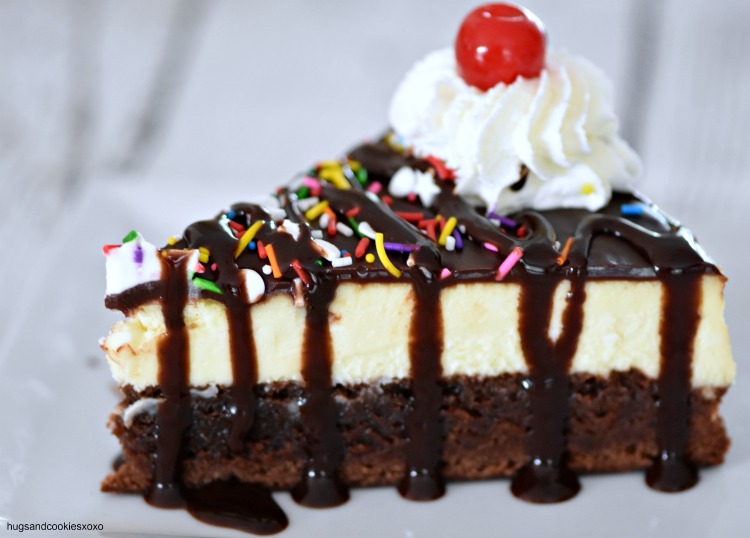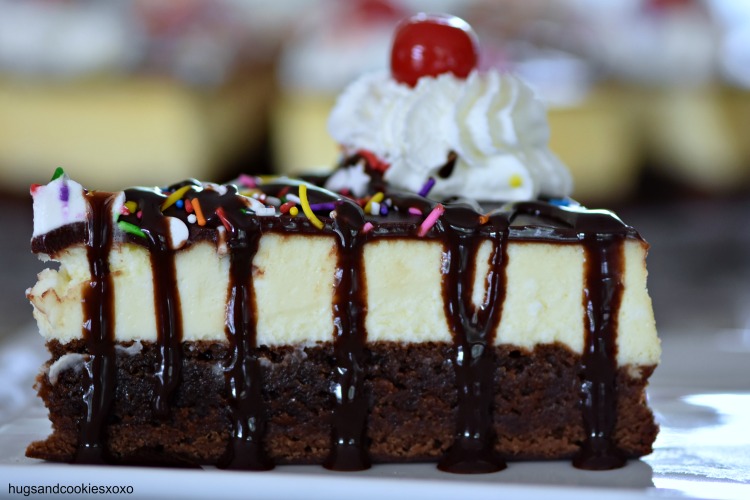 Brownie Sundae Cheesecake
Ingredients
1 box of Betty Crocker Brownie Mix (prepare according to box)
Cheesecake
24 ounces soft cream cheese
¾ cup sugar
3 eggs
1 tsp vanilla
Chocolate Ganache
½ cup semi sweet chocolate chips
¼ cup heavy cream
Whipped Cream
1 cup heavy cream
½ cup powdered sugar
1 tsp vanilla
Garnish
Instructions
Preheat oven to 350 degrees
Grease 9 inch springform pan and line with parchment round,
Prepare brownies according to box and pour in pan. Bake 30-35 mins and cool.
Cheesecake
Beat cream cheese and sugar.
Add eggs, one at a time.
Add vanilla
Pour over the cool brownie and bake 1 hour.
Cool and chill in fridge.
Ganache
Heat chips and cream in saucepan and whisk until melted over low.
Pour over the cold cheesecake and chill another hour.
Whipped Cream
Beat heavy cream, powdered sugar and vanilla on medium to stiff peaks.
Pipe onto cake and decorate with cherries and sprinkles.
Adapted from
Incredible Recipes