TRY ADDING SOME FRESH BLUEBERRIES & STRAWBERRIES TO A POT OF TROPICAL ICED GREEN TEA! AND THEN THERE ARE INA'S SCRAMBLED EGGS WITH HERBS….THE BEST!!!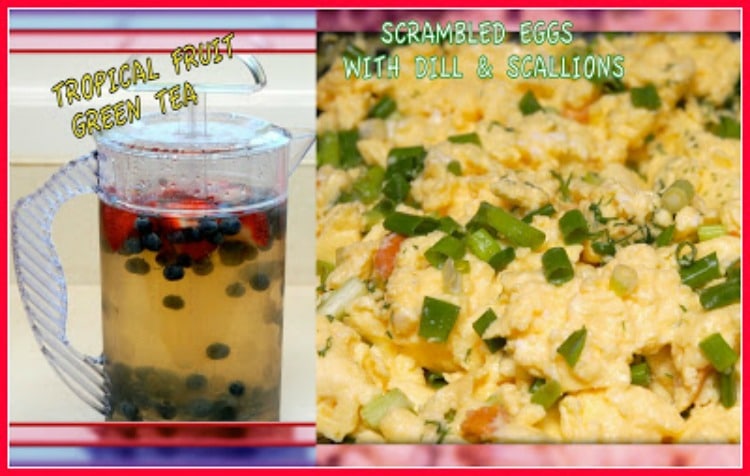 Ingredients
1 1/4 cups half-and-half
1 1/2 teaspoons kosher salt
3/4 teaspoon freshly ground black pepper
4 tablespoons (1/2 stick) unsalted butter, divided
2 tablespoons minced fresh chives
large bunch of scallions chopped
Directions
Whisk
the eggs in a bowl with the cream, salt, and pepper. Heat 2 tablespoons of butter in a large saute
pan
. Add the eggs and cook them until the desired doneness, stirring constantly. Off the heat, add the remaining 2 T. butter, chives, and scallions. ENJOY!
adapted from Ina Garten!!