Bring on the heat with this fabulous Buffalo Chicken Meatloaf! Your family is going to love this one! Left overs make great sandwiches, too!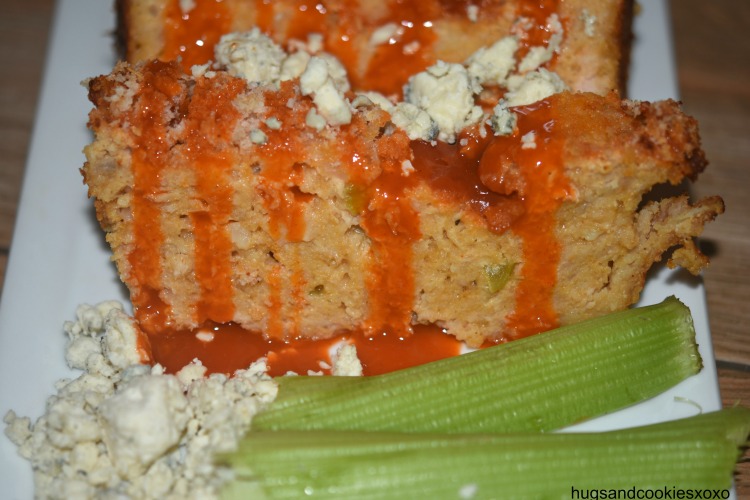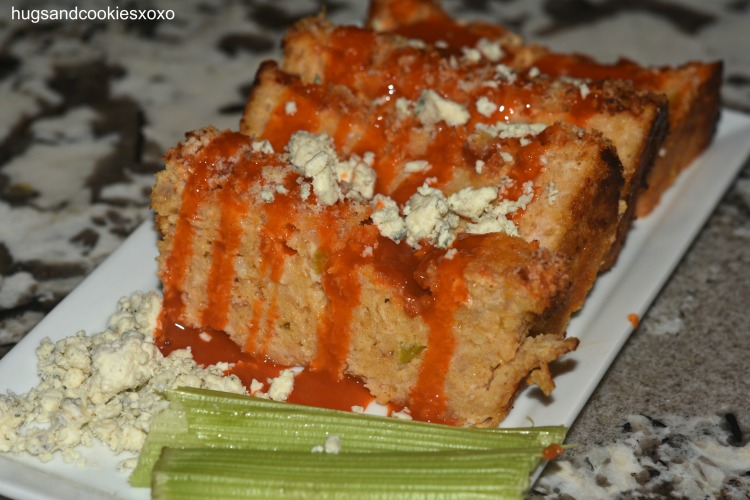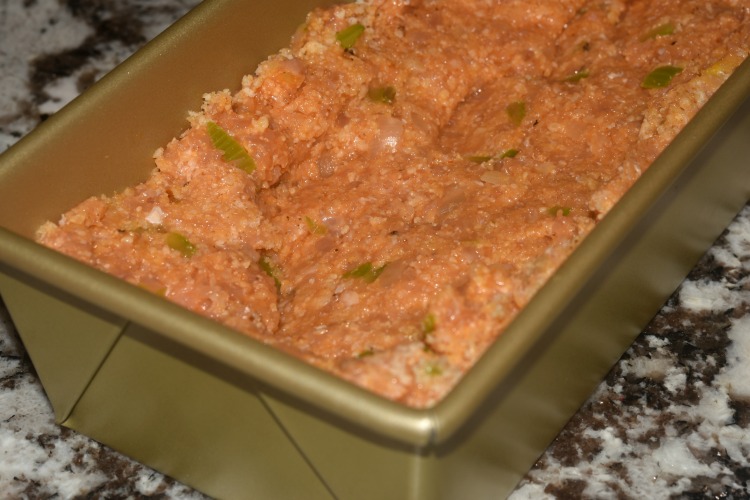 Buffalo Chicken Meatloaf
Ingredients
Sauce
3 tablespoons ketchup
1 tablespoon hot sauce
Meatloaf:
Nonstick cooking spray, for spraying the loaf pan
3 tablespoons butter
3 stalks celery, small diced (about 1 cup), celery leaves reserved for garnish
½ medium onion, small diced (about 1 cup)
3 tablespoons hot sauce
1½ pounds ground chicken thighs
1 cup blue cheese crumbles (I used 1 cup parmesan instead)
1½ teaspoons kosher salt
2 teaspoons coarsely ground black pepper
2 large eggs
2¼ cups panko breadcrumbs
Garnish
celery, blue cheese crumbles, hot sauce
Instructions
Sauce: Whisk together the ketchup and hot sauce in a small bowl and set aside.
meatloaf: Preheat the oven to 350 degrees F. Grease a 9-by-5-by-3-inch loaf pan with cooking spray and set aside.
Melt the butter in pan over medium-high heat.
Saute the celery and onion until softened, 3 to 5 minutes.
Transfer the mixture, with the drippings, to a large bowl. Add the hot sauce to the bowl and stir to combine. Add the chicken, blue cheese, salt, pepper, eggs and 1½ cups of the panko and mix until well combined.
Press the mixture into the prepared loaf pan, pressing more in the center of the loaf to create a divot.
Brush the sauce over the top.
Mix the Parmesan with ½ cup of the panko.
Sprinkle on top of sauce.
Bake 45 -60 minutes.
Let rest 15 mins and slice.
Serve with blue cheese crumbles, celery and hot sauce.
Adapted from Food Network