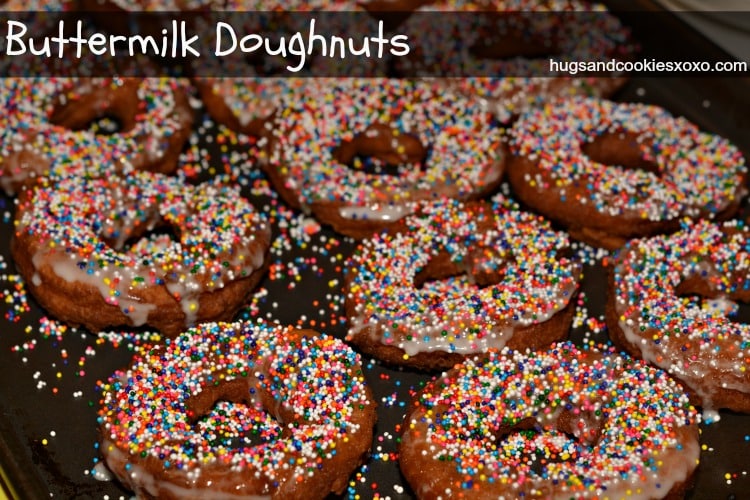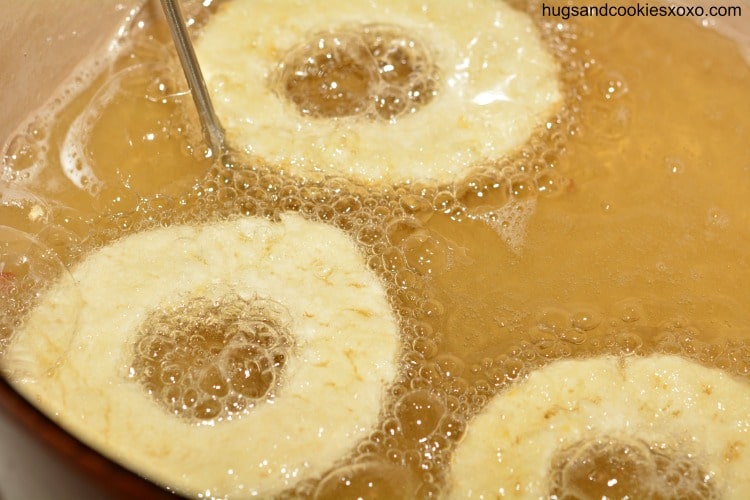 Buttermilk Doughnuts With Vanilla Glaze
Ingredients
3½ cups all-purpose flour
¾ cup granulated sugar
½ teaspoon baking soda
2 teaspoons baking powder
1 teaspoon salt
2 large eggs
¾ cup buttermilk
¼ cup sour cream
¼ cup (1/2 stick) unsalted butter, melted and slightly brown and cooled
vegetable oil for frying
For the Vanilla Glaze:
1 cup confectioner's sugar
a few tablespoons of milk
1 teaspoon pure vanilla extract
Instructions
Line one baking sheet with parchment paper and another baking sheet with two layers of paper towels.
In a large bowl, whisk together the flour, sugar, baking soda, baking powder, salt.
In a medium bowl, whisk the eggs, buttermilk, and sour cream until combined.
Add the melted, cooled butter and whisk again.
Make a well in the center of the flour mixture and pour the liquid ingredients into the well.
With a rubber spatula, slowly fold the flour into the liquid until the mixture forms a sticky dough.
Turn the dough out onto a work surface lightly dusted with flour.
Sprinkle the top of the dough with flour and pat out until it is about ½ inch thick.
Use two round cutters (3¼ inch and 1½ inch) and dip the large cutter in flour and press out rounds.
Dip the smaller cutter in the flour and cut out the center of each dough round.
Reroll the scraps and make more doughnuts.
Pour enough oil into a deep skillet to make a 1- 1½ inch layer of oil.
Heat the oil over medium high heat, until the temperature reaches 365-370F.
Fry 3 doughnuts at a time about 2-3 mins on each side and remove to the paper towels.
Make the vanilla glaze:
In a bowl, whisk the sugar as you slowly add milk and vanilla extract. Add enough milk to make a nice flowy glaze for dipping.
Dip tops of each doughnut in the glaze and add sprinkles!
Adapted from
Shutter Bean
You May Love These, Too! XOXO