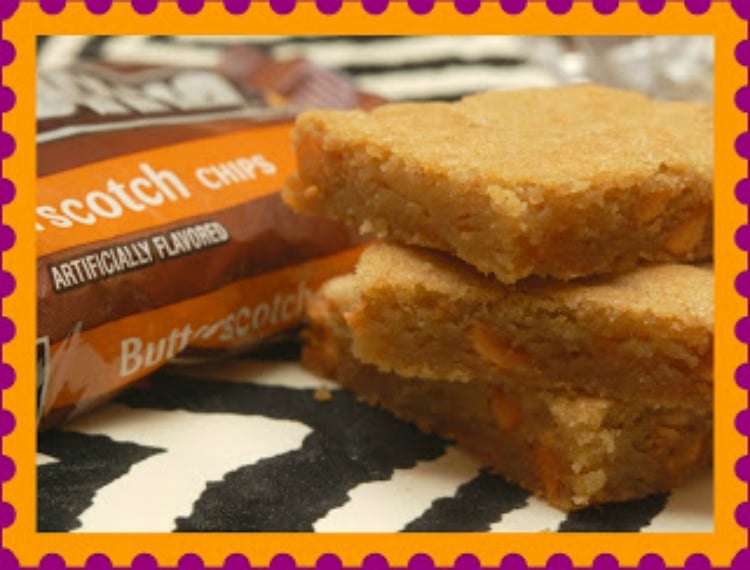 RECIPE: PREHEAT OVEN TO 350 DEGREES
IN MIXER BEAT:
2 STICKS BUTTER
1C. SUGAR
1/2C. DARK BROWN SUGAR
1 TSP. VANILLA
ADD:
2 EGGS
ADD:
2 1/2C. FLOUR
1 TSP. SALT
1 TSP. BAKING SODA
MIX WELL AND STIR IN ONE BAG OF BUTTERSCOTCH CHIPS.
PRESS INTO 9 X 13 PAN LINED WITH NONSTICK FOIL AND BAKE 25-30 MINUTES UNTIL LIGHTLY GOLDEN. COOL AND CUT BARS! WOULD BE YUMMY WITH SOME CARAMEL SAUCE DRIZZLED ON TOP AND VANILLA ICE CREAM!!!!!!