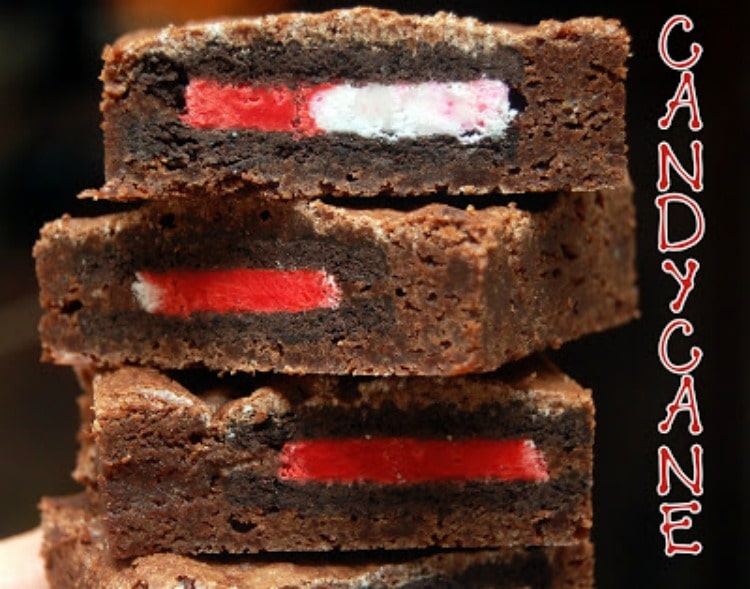 CANDY CANE OREO BROWNIES:
Ingredients
1 2/3 cups granulated sugar
3/4 cup (1 1/2 sticks) butter or margarine, melted
2 tablespoons water
2 large eggs
2 teaspoons vanilla extract
1 1/3 cups all-purpose flour
3/4 cup COCOA POWDER
1/2 teaspoon baking powder
1/4 teaspoon salt
2 boxes CANDY CANE Oreos
Directions
PREHEAT oven to 350º F. Line 13 x 9-inch baking pan with nonstick foil.
COMBINE granulated sugar, butter and water in large bowl. Stir in eggs and vanilla extract. Combine flour, cocoa, baking powder and salt in medium bowl; stir into sugar mixture. Spread half into prepared baking pan. Lay oreos across to fill in pan. Pour on rest of batter and smooth with a spatula.
BAKE for 20 to 25 minutes or until set. Cool completely. Enjoy!
You May Love These, Too! XOXO