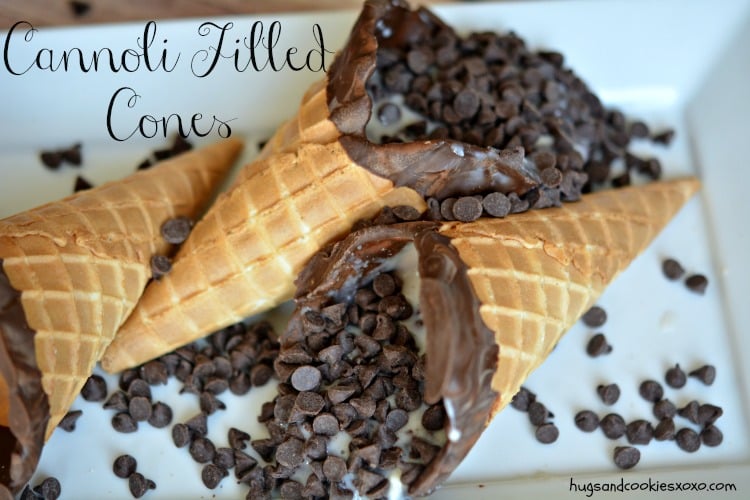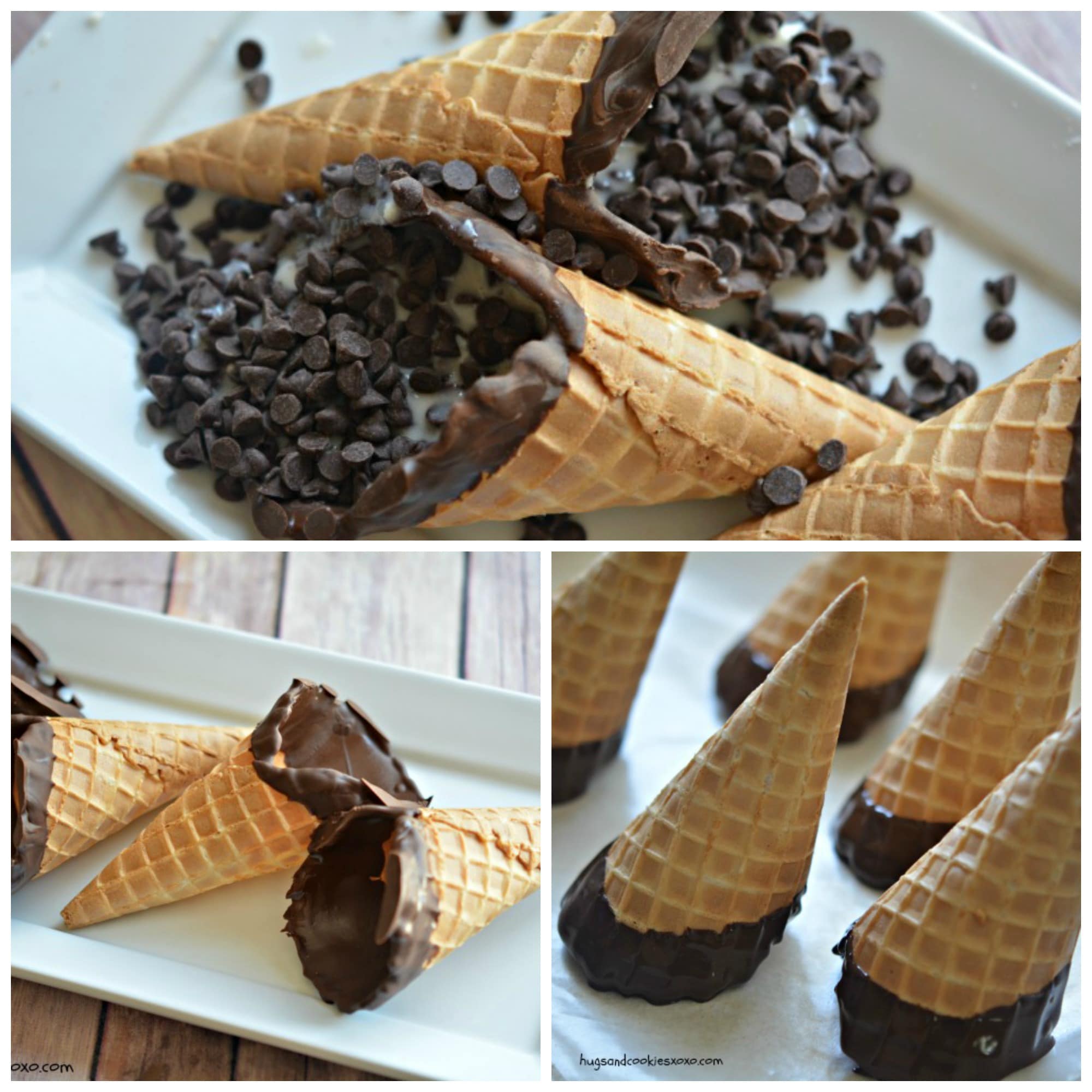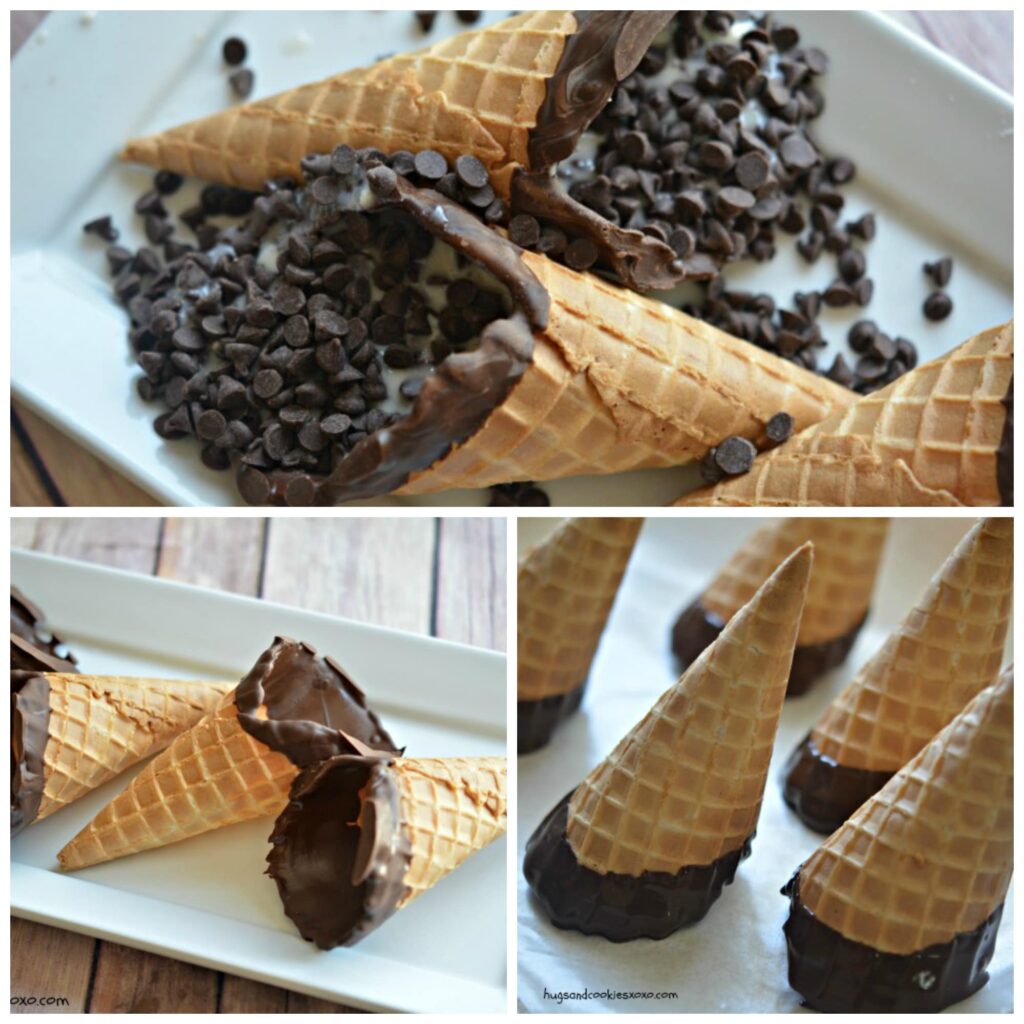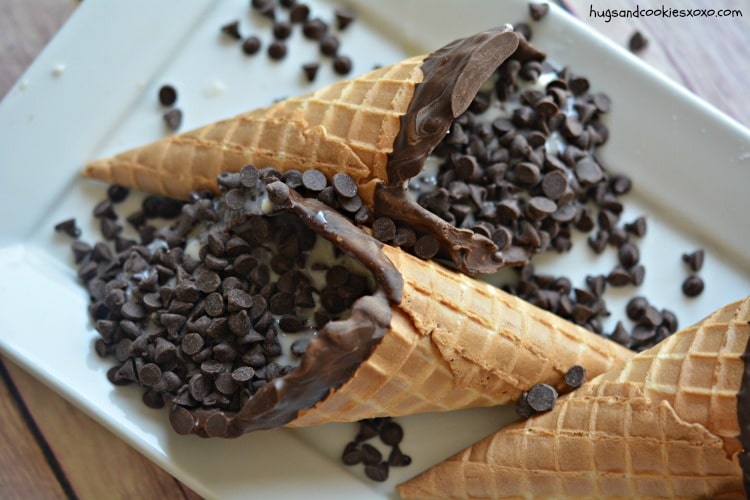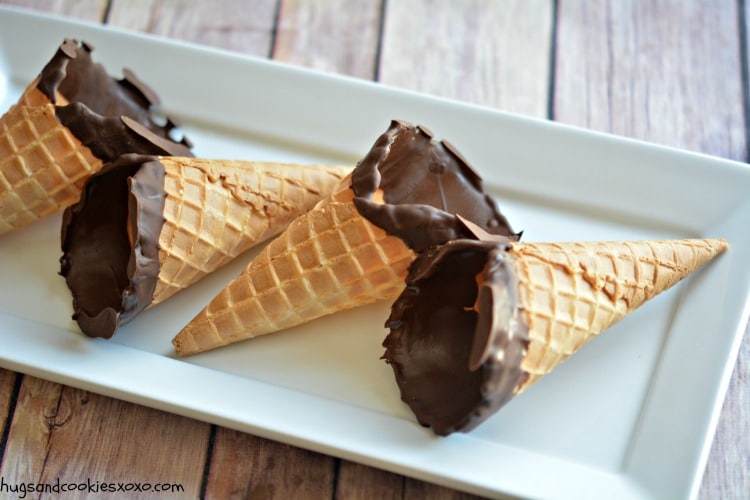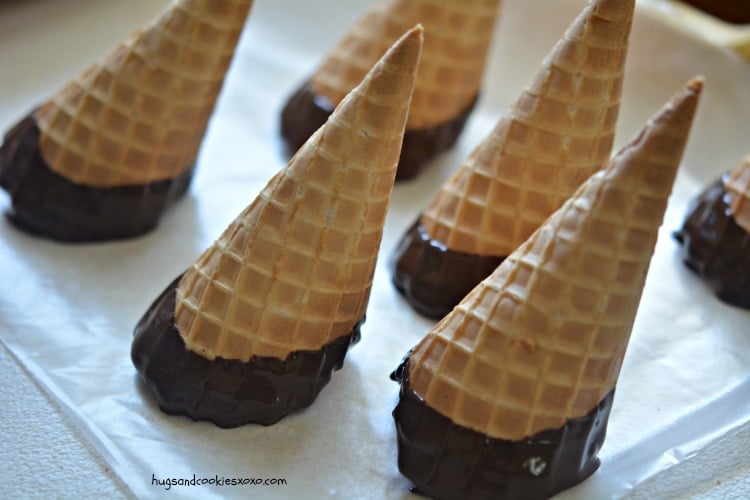 I used my favorite chocolate disks to make these cones. Check out Chocoley...you will be happy you did!!!! Their disks melt evenly, dry perfectly and taste unreal!!!

Cannoli Cones
Ingredients
Chocolate Chocolate Disks
Sugar/waffle Cones
½ cup heavy cream
½ cup ricotta cheese
3 T. cream cheese
½ cup confectioner's sugar
¼ cup mini chocolate chips plus extra for topping
Instructions
Melt chocoley chocolates and dip cones. Let set up on wax paper.
Beat cream to stiff peaks.
Beat 2 cheeses and sugar.
Fold in the stiff cream. Fold in chips.
Fill cones and add more chips!
Filling adapted from
Sweet