These brownies are perfect!!! The 3 minute caramel is wonderful paired with oreos and a perfect brownie! Enjoy!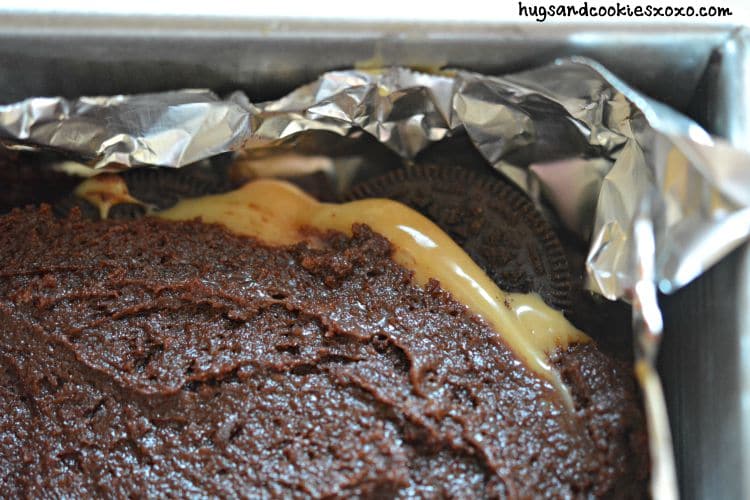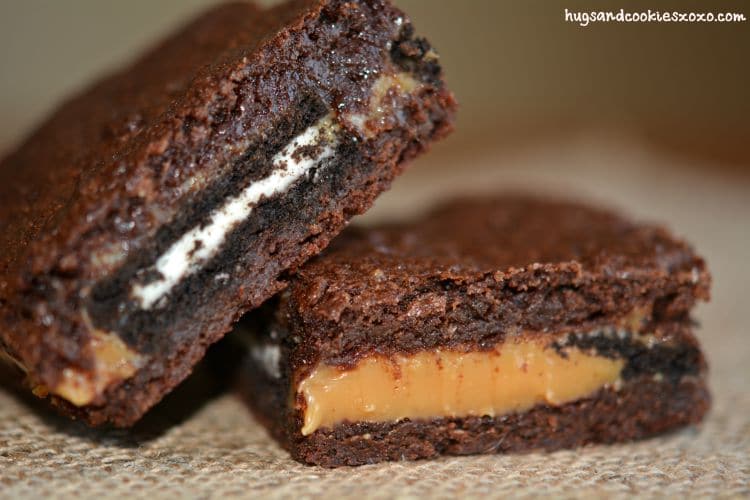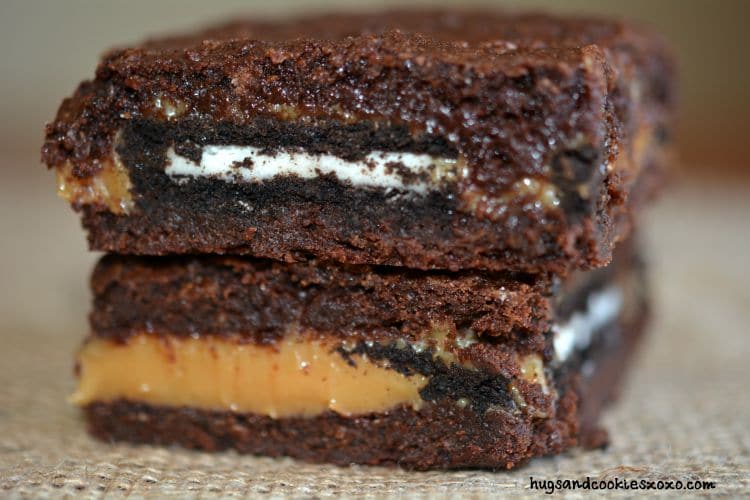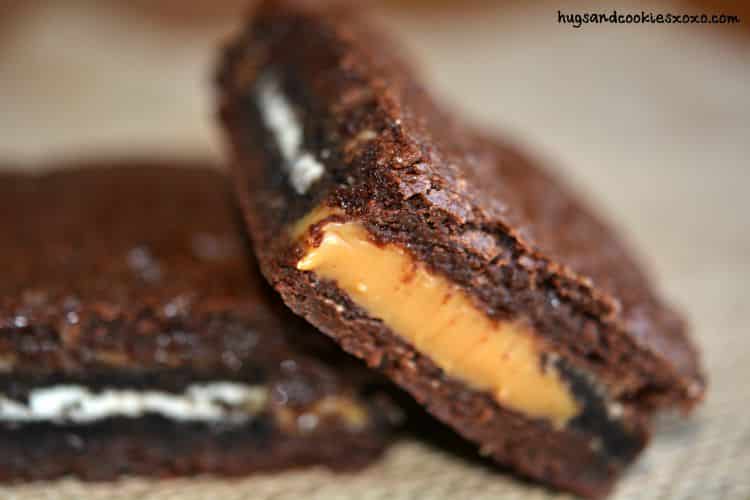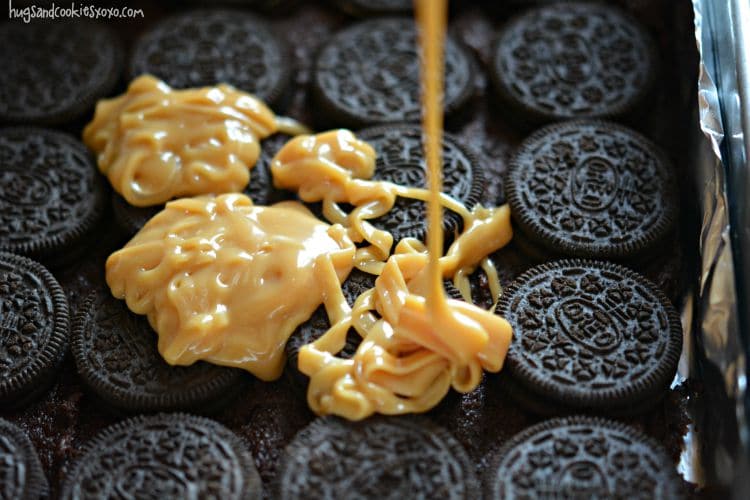 You'll Need:
I LOVE THESE BROWNIES!
Caramel and Oreo Stuffed Brownies
Ingredients
Brownies
4 eggs
1¼ cups unsweetened cocoa powder
1 teaspoon salt
1 teaspoon baking powder
1 Tablespoon vanilla
1 cup butter, melted
2¼ cups sugar
1½ cups flour
26 Oreos
Caramel (Use 1½ cups from this recipe-save rest for ice cream!)
1 package Kraft Caramels
5 Tablespoons butter
1 can sweetened condensed milk (14 ounces)
Instructions
Preheat your oven to 350 and line 9 x13 pan with nonstick foil.
In a bowl, beat 4 eggs.
Add cocoa, salt, baking powder, and vanilla.
Add butter.
Add sugar until smooth.
Add flour .
Spread half into the pan.
Lay Oreos on top.
Pour on 1½ cups caramel. (Recipe below)
Spread rest of batter on top carefully and bake 25-30 minutes
Cool entirely before cutting.
You'll Need:
3 Minute Rich Microwave Caramel
Ingredients
14 ounce can sweetened condensed milk
40 Kraft Caramel squares, unwrapped
5 T. butter
Instructions
Microwave all together for about 3 minutes, stirring after each minute. Should be smooth, creamy and rich!