These adorable cookie cups are filled with chocolate ganache and topped with salted caramel. They will surely be the hit of your next party!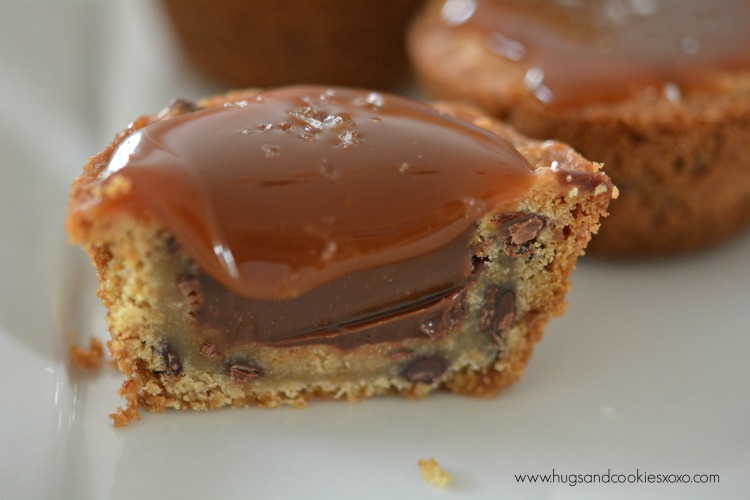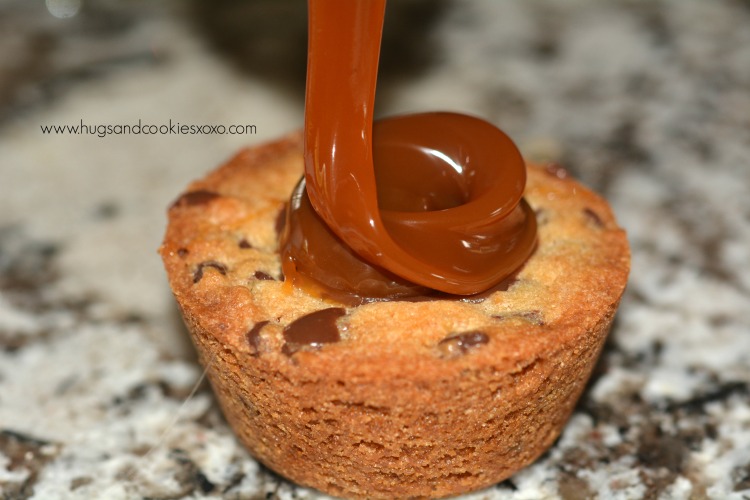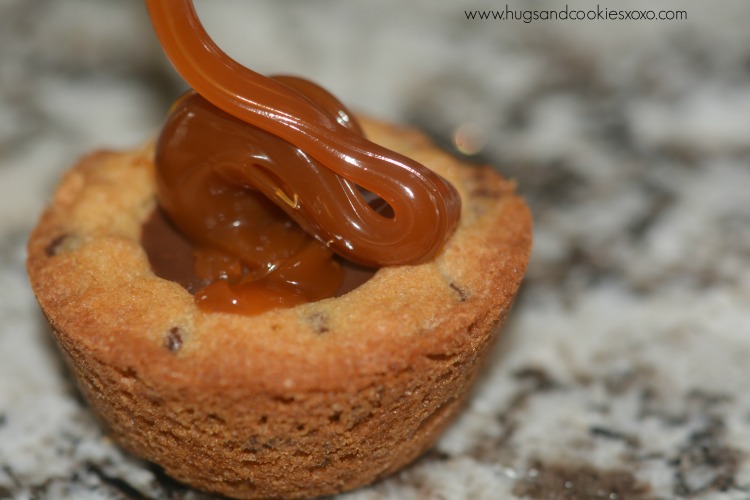 You'll Need:
Caramel Cookie Cups
Ingredients
Cookies
2 cups all purpose flour
1 cup graham cracker crumbs
1 teaspoon baking soda
1 teaspoon salt
1 cup (2 sticks) butter, softened
¾ cup sugar
¾ cup brown sugar
1 teaspoon vanilla extract
2 eggs
2 cups miniature chocolate chips
Chocolate Filling
200g Hersheys chocolate, chopped
100ml heavy cream
Garnish
salted caramel, homemade or store bought
sea salt
Instructions
Preheat oven to 375 degrees and grease a muffin tin.
In a medium bowl combine the flour, graham cracker crumbs, baking soda, salt. Whisk together.
In mixer, beat together the butter, sugar, brown sugar and vanilla until creamy.
Add the eggs one at a time, beating well after each addition.
Slowly beat in the flour mixture until smooth.
Stir in the chocolate chips.
Use large scoop to place into muffin tins.
Bake 12 minutes.
Use kitchen tool to press into centers creating a well for the chocolate.
Chocolate
Microwave chocolate and cream until smooth. Let cool a little to thicken.
Remove cookies from tins and pour chocolate into centers.
Pop in fridge to set up.
Pour caramel in the centers to cover the chocolate filling.
Sprinkle with sea salt.