Do you love eggnog? Doesn't it just scream HOLIDAYS to you? Well, here is one step better….Caramel Eggnog Cheesecake! This is rich and decadent so small slices go a long way! You can even sneak in a tablespoon or 2 of rum if you'd like but then keep it as a dessert for adults only!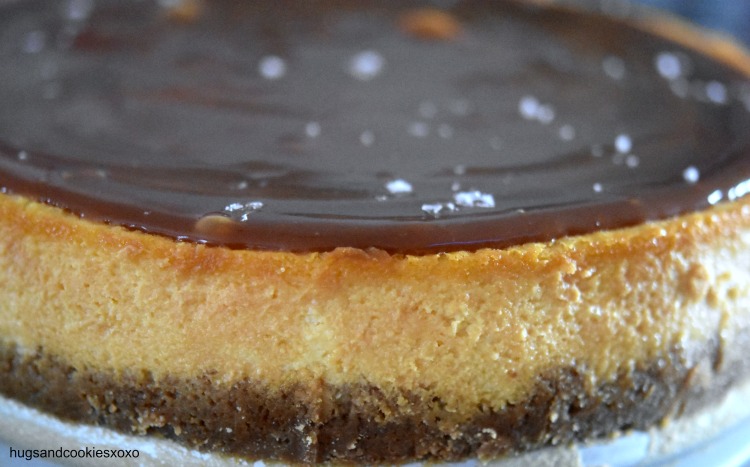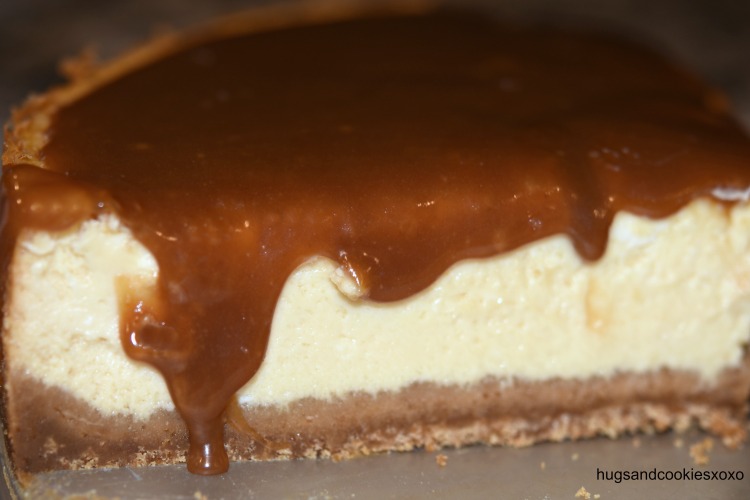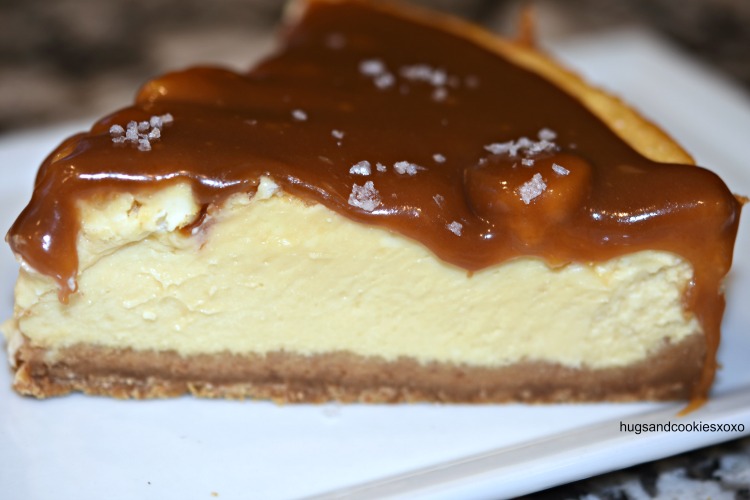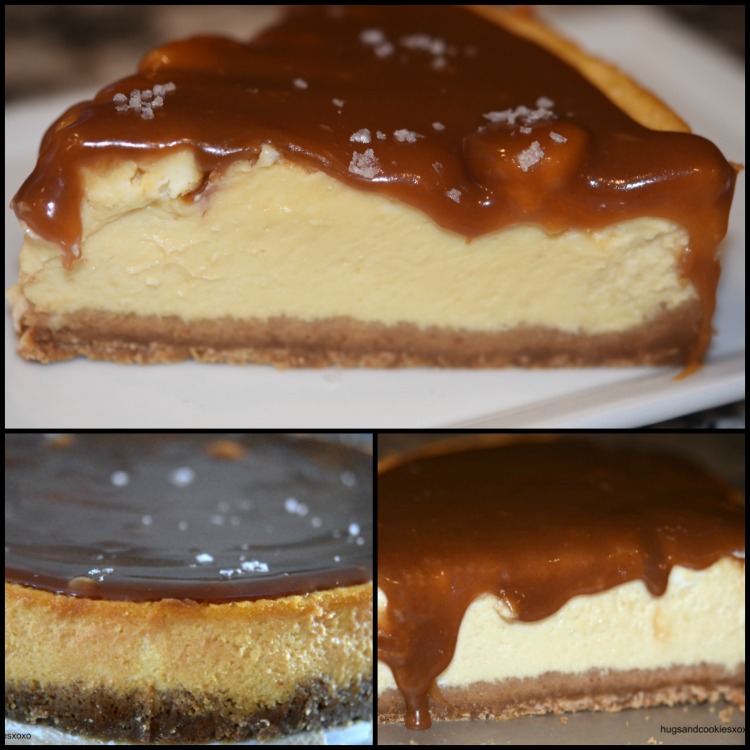 You'll Need:
Cheesecake Moat-This is my favorite!!!! Worth buying for sure if you make just 1 cheesecake a year!
Caramel Eggnog Cheesecake
Ingredients
Crust
2 cups Graham Crackers, processed into crumbs
⅓ cup sugar
¼ teaspoon kosher salt
7 tablespoons melted butter
Cheesecake
24 ounces soft cream cheese
1¾ cups Eggnog
¼ cup sour cream
1¼ cups sugar
2 teaspoons vanilla
3 eggs plus 2 yolks
2 tablespoons flour
Instructions
Preheat oven to 325 degrees.
Crust
Combine graham crackers, sugar, salt and butter.
Press into a 9-inch springform pan; set aside.
Filling:
Beat cream cheese smooth.
Add eggnog and and sour cream and beat smooth.
Add sugar and vanilla.
Add eggs and yolks and beat until smooth.
Stir in the flour, mixing just until combined.
Pour into prepared crust, and spread the top smooth.
Wrap the bottom of the pan in tin foil and place the cheesecake pan into another larger pan. Fill the pan up with very hot water, half way up the sides. Alternatively, use a cheesecake moat!
Bake 80-90 mins,
Shut oven and let cake cool inside oven for another 45 mins.
Remove from the oven and run a sharp knife around the edge,
Chill overnight.
Top with caramel if desired.(recipe link below)
Let set another hour in fridge.
I recommend using half of the caramel or it may be too sweet!
Finish this off with a sprinkle of coarse sea salt!
 To make my caramel recipe to top off this cake,

click here!
Cake Adapted from Baker By Nature
You May Love These, Too! XOXO