This dip was a perfect appetizer for company! The flavors all married beautifully while sitting in the fridge and everyone enjoyed this one!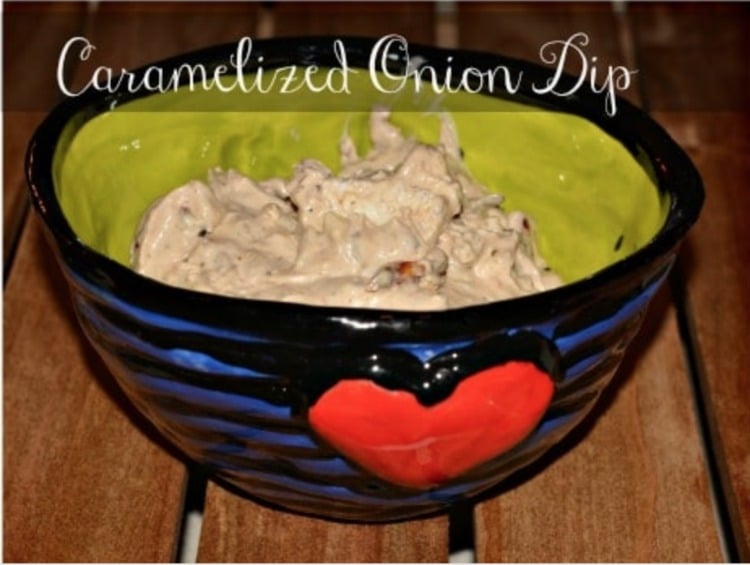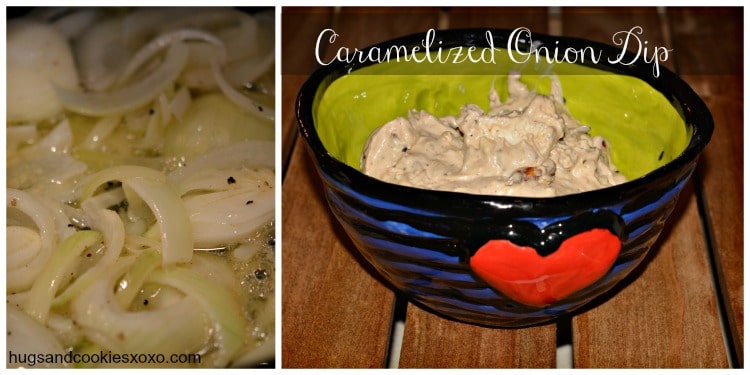 Caramelized Onion Dip Ingredients:
2 large yellow onions
4 tablespoons unsalted butter
1/4 cup vegetable oil
1 teaspoon kosher salt
1/2 teaspoon freshly ground black pepper
4 ounces cream cheese, at room temperature
1/2 cup sour cream
1/2 cup mayonnaise
Directions
Cut the onions in half and then slice them into 1/8-inch thick half-rounds. Heat the butter and oil in a large saute pan over medium heat. Add the onions, salt, and pepper and saute for 10 minutes. Reduce the heat to medium-low and cook, stirring occasionally, for 20 more minutes until the onions are browned and caramelized. Allow the onions to cool.
Place the cream cheese, sour cream and mayonnaise in the bowl of an electric mixer and beat until smooth. Add the onions and mix well. Taste for salt/pepper. Serve at room temperature.
Recipe from Ina Garten
You May Love These, Too! XOXO