Cast Iron Chicken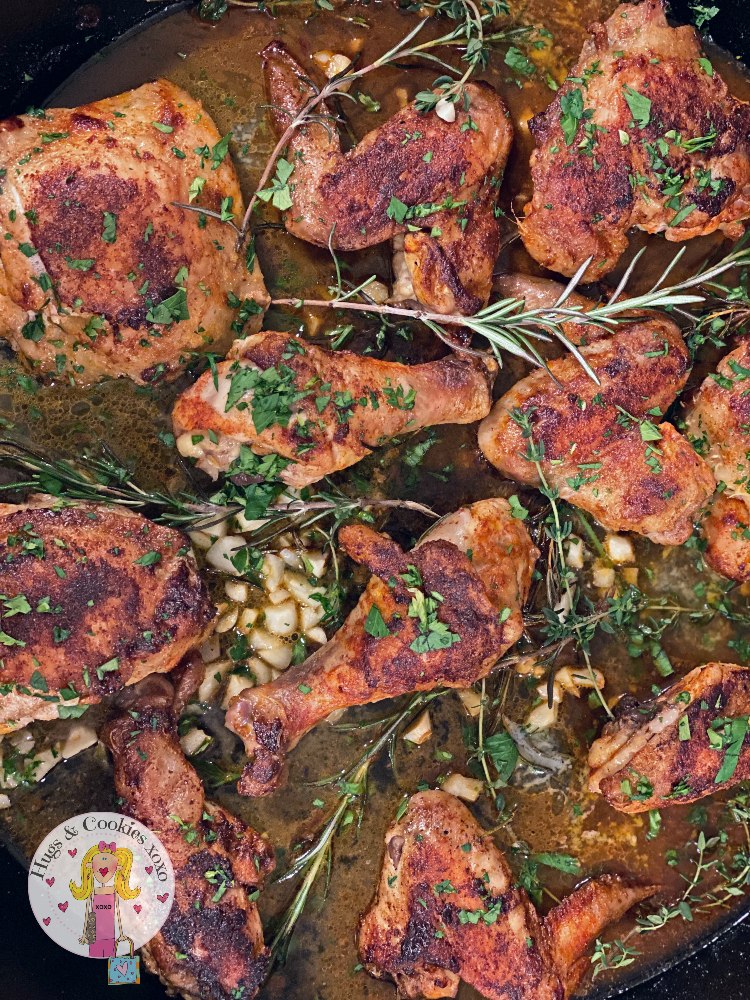 You may need:
Cast Iron Chicken
Ingredients
1 whole chicken cut up, or your fave chicken parts (Dried very well with paper towels!!)
2 T. butter
Fresh Rosemary
salt, pepper, garlic, paprika
Gravy
¼c. white wine
¾c. chicken broth
1 T. butter
Instructions
Heat Cast Iron Skillet in an oven and bring it up to 450 degrees.
Season chicken with salt, pepper, garlic, paprika.
Once at temp, remove pan and add 2 T. butter which will melt.
Lay chicken into pan skin side down and some fresh rosemary. (season other side while skin down)
Put back in the oven for 15 mins.
Remove, flip chicken and roast another 15 mins or until internal temp reaches 165.
Remove chicken to a plate.
Heat skillet carefully on stovetop.
Add wine and broth to deglaze.
Bring to a low simmer and add butter.
Serve over chicken.