Have you tried making a cauliflower pizza crust yet? What are you waiting for? The benefits include: a gluten free pizza option, healthier and less calories. This crust is a really good low calorie option because it is only made of cauliflower and egg. I have another recipe you can find here. This crust is a bit crisper as it also has cheese in the crust….YUM! Just be sure you dry the cauliflower reallllllly well. This takes some patience and a lot of paper towels!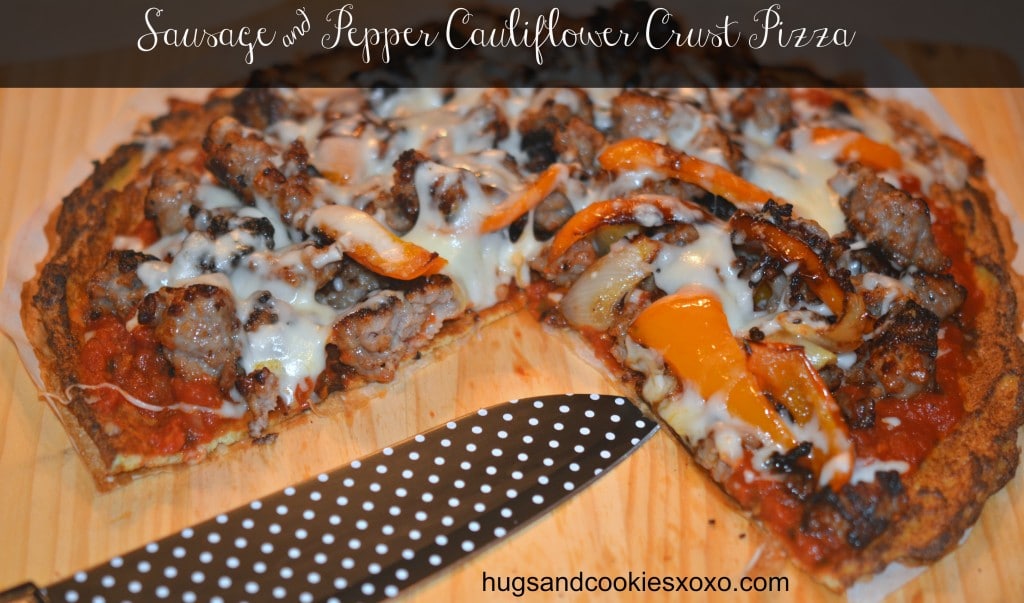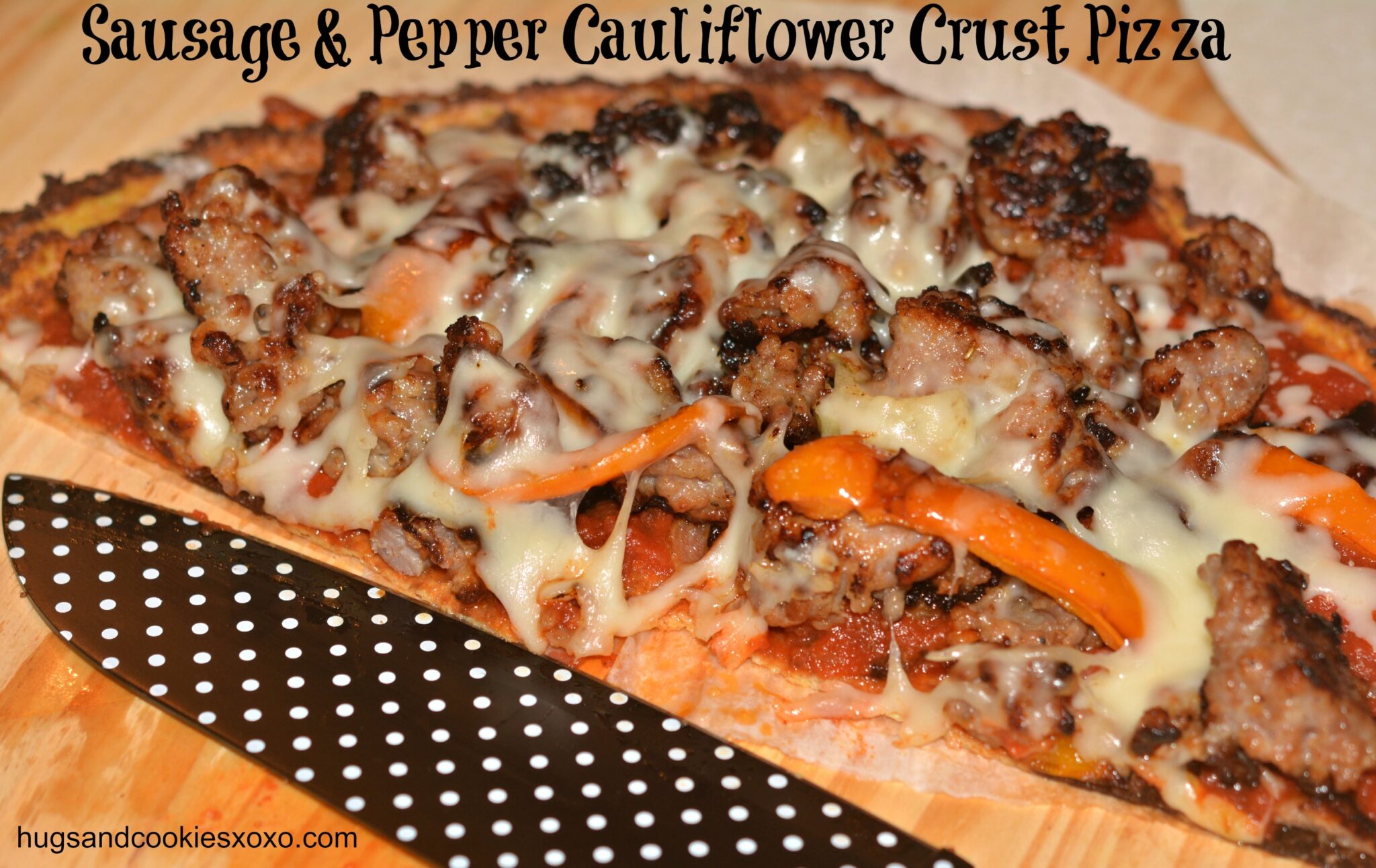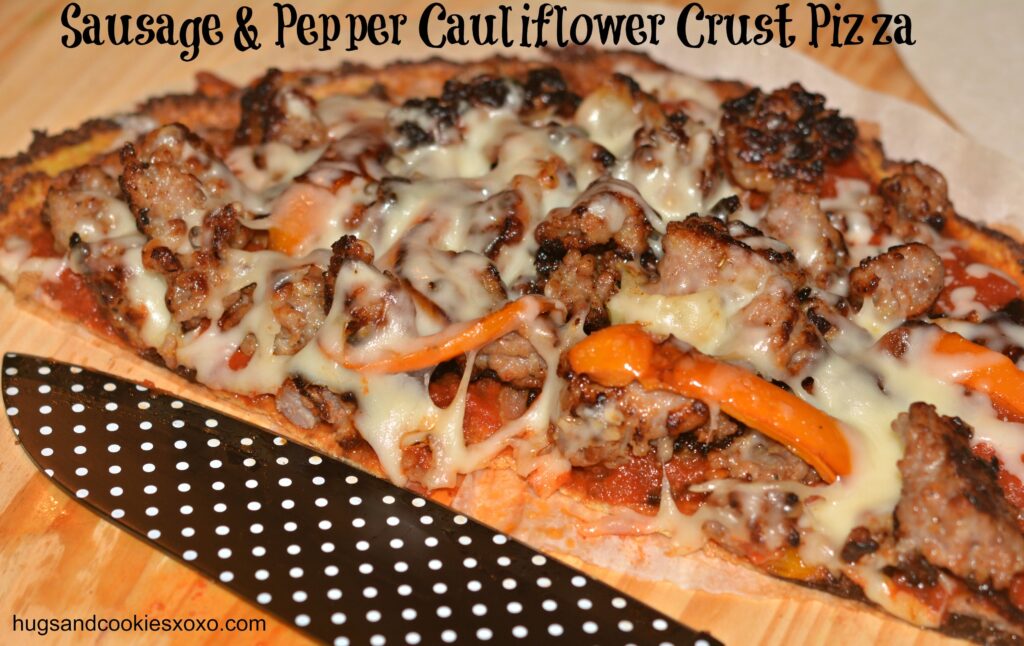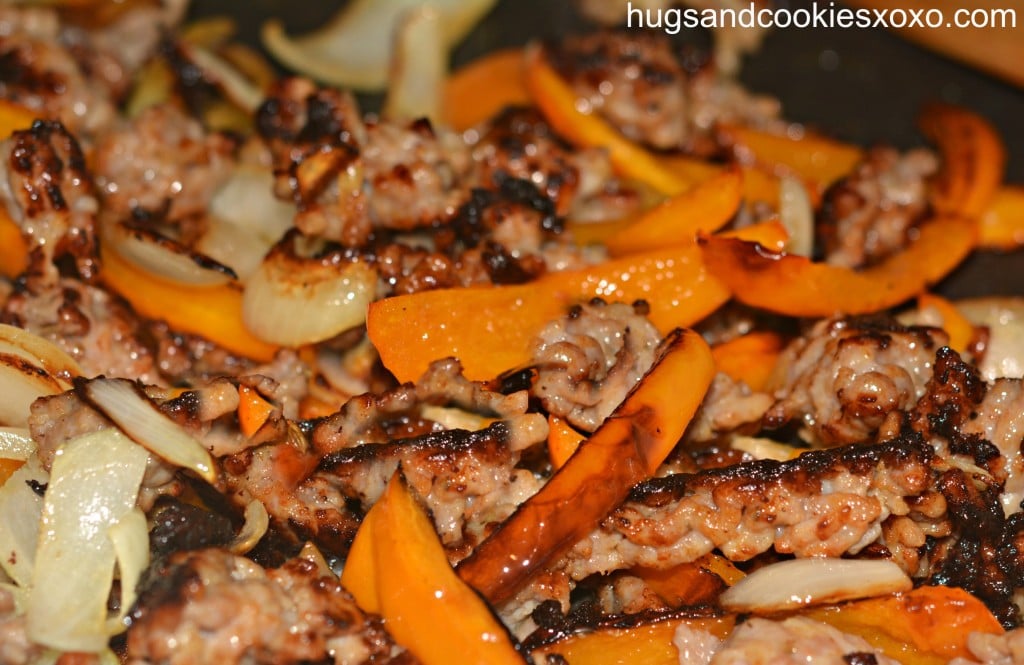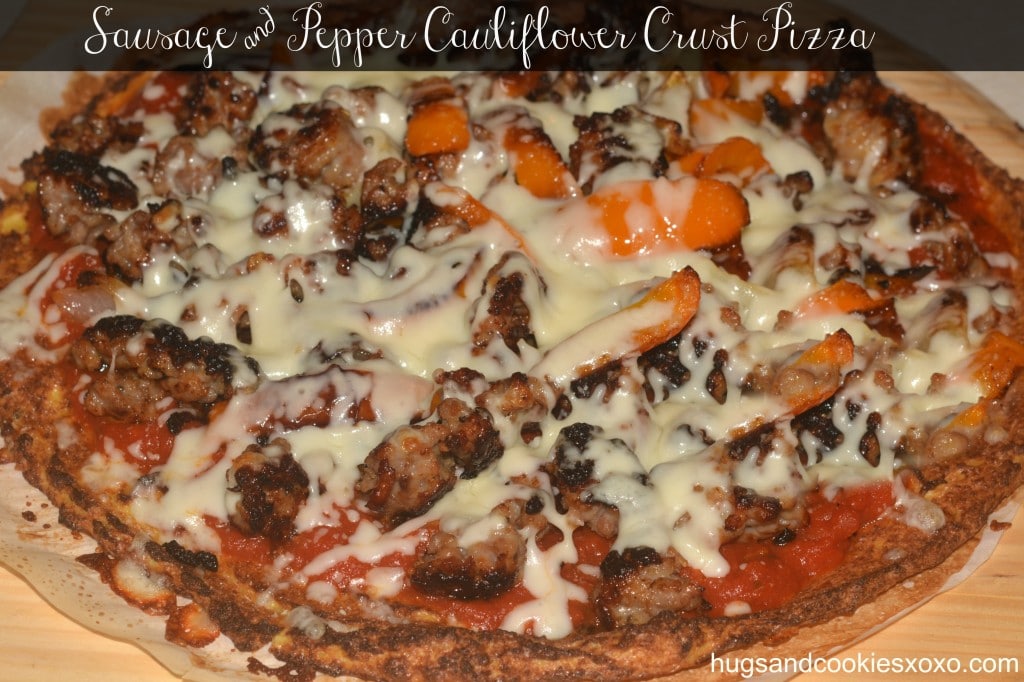 CAULIFLOWER PIZZA CRUST INGREDIENTS
1 pound

cauliflower

florets
2 eggs
PREPARATION
Preheat oven to 400°F.
In a food processor, process
cauliflower
until finely chopped.
In a microwave-safe bowl, cook
cauliflower
for five minutes or until tender. Place cauliflower in a towel, and squeeze out excess water so it is completely dry. This takes a while! LOL
In a bowl, mix egg and cauliflower until well-combined.
On a parchment-lined baking sheet, spread cauliflower dough out until it resembles a
pizza
round. Bake for approx 35 minutes.
Top however you want (see below for sausage and peppers topping) and bake for 5 more minites until
cheese
and toppings have baked.