Cherry Hand Held Pies
These hand pies are such a fun way to eat pie without making a full size pie! The kids can help you make these, too! You can even switch up the filling and try blueberries, apple or even nutella! Mmmmmm!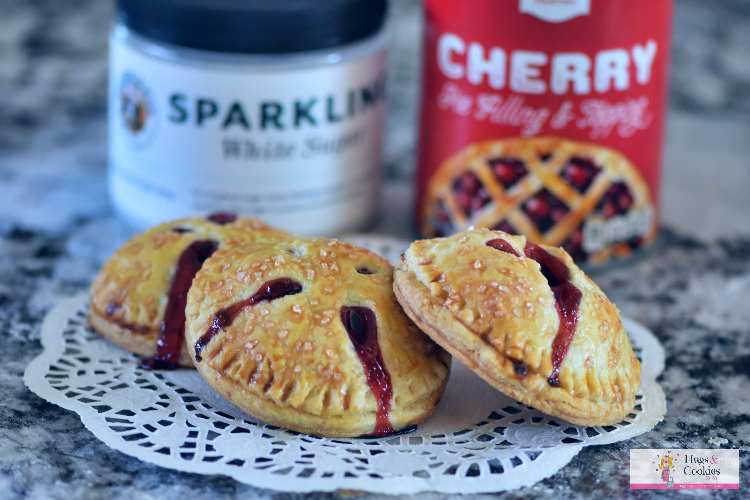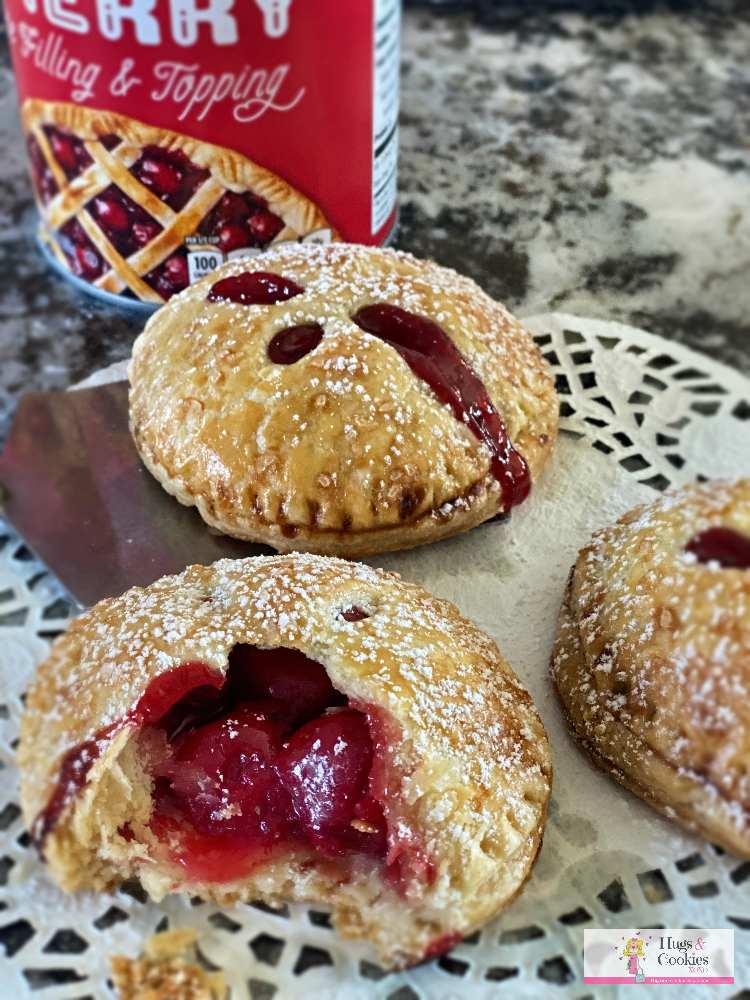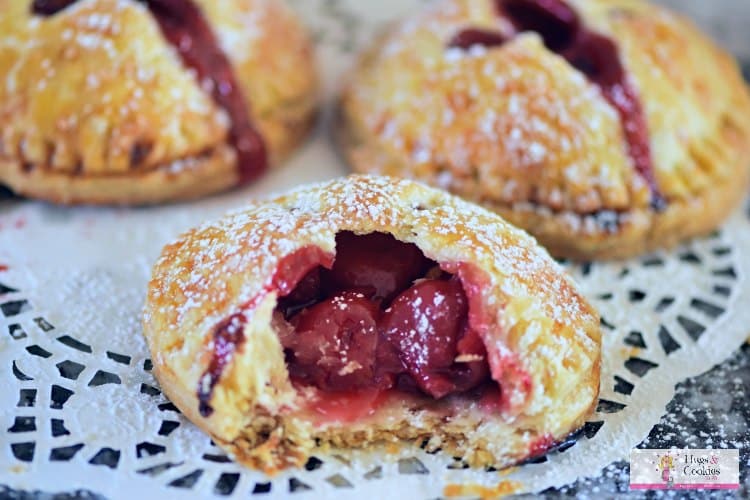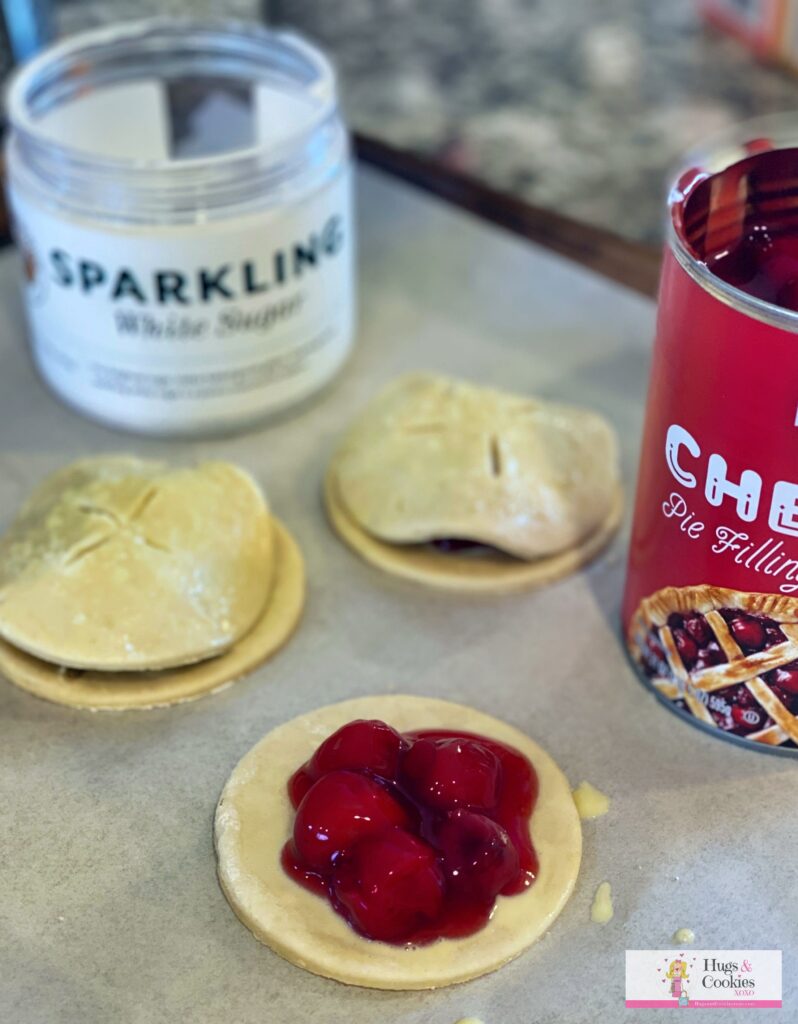 You may need:
Cherry Hand Held Pies
Ingredients
Best Pie Crust
12 tablespoons (1½ sticks) very cold butter
3 cups flour
1 teaspoon kosher salt
1 tablespoon sugar
⅓ cup very cold leaf lard (or crisco)
6 to 8 tablespoons (about ½ cup) ice water
Filling
Instructions
Crust
Dice the butter and return it to the refrigerator while you prepare the flour mixture.
Place the flour, salt, And sugar in the bowl of a food processor fitted with a steel blade and pulse a few times to mix.
Add the butter and leaf lard. Pulse 8 to 12 times, until the butter is the size of peas.
With the machine running, pour the ice water down the feed tube and pulse the machine until the dough begins to form a ball.
Dump out on a floured board and roll into a ball.
Wrap in plastic wrap and refrigerate for 30 minutes.
Cut the dough in half. Roll each piece on a well-floured board into a circle, rolling from the center to the edge, turning and flouring the dough to make sure it doesn't stick to the board.
Use round cookie cutters (3 inches is a good size) to make your pies. Each pie needs 2 circles-a top and bottom.
On the bottom, place some cherry filling in center-not too much-a tsp is enough (3-4 cherries)
Brush edges with egg wash.
Top with a second circle and use a fork to crimp the edges.
Brush with egg wash, make a few slits and bake on a parchment lined cookie sheet at 400 degrees for approx 14 mins until browned.
Serve with a dusting of powdered sugar.


You May Love These, Too! XOXO