This chicken marsala dish is packed full of flavor. Even those who despise mushrooms (Ahem, my hubby) will still love the dish. He, of course, won't eat the actual mushrooms but LOVES the sauce!!!! Try this one soon!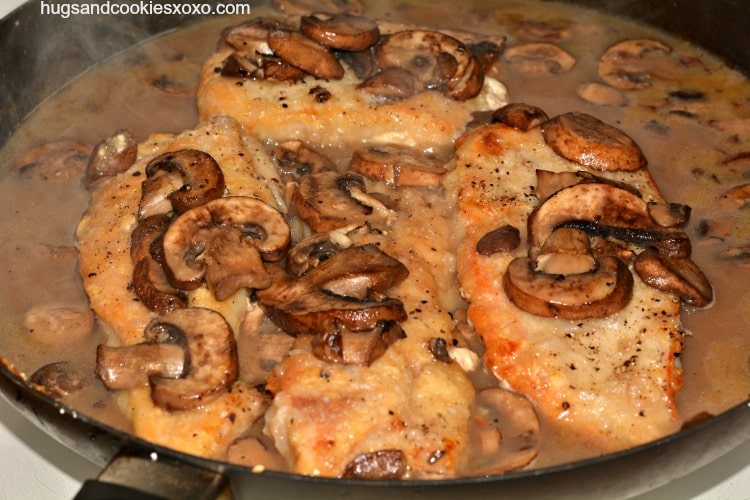 Chicken Marsala
1 package chicken cutlets, thin
3 Tablespoons olive oil
1 1/2 cups cornstarch
1 small package sliced mushrooms
1 cup Marsala wine
2 tablespoons butter
1 cup chicken broth
1 Tablespoon cornstarch
1 Tablespoon heavy cream
salt/pepper to taste
Heat oil in a skillet on med-high. Dredge cutlets in cornstarch and season with salt/pepper. Pan fry to brown to both sides. Remove chicken to a plate. Add mushrooms to pan and brown. Put heat on high and add marsala, butter and broth. Add the 1 T. cornstarch and cook until liquid reduces by half. Add cream, salt/pepper to taste. Return chicken to pan to simmer in sauce just a few minutes until cooked through and serve! Top with scallions for garnish, if desired!
You May Love These, Too! XOXO