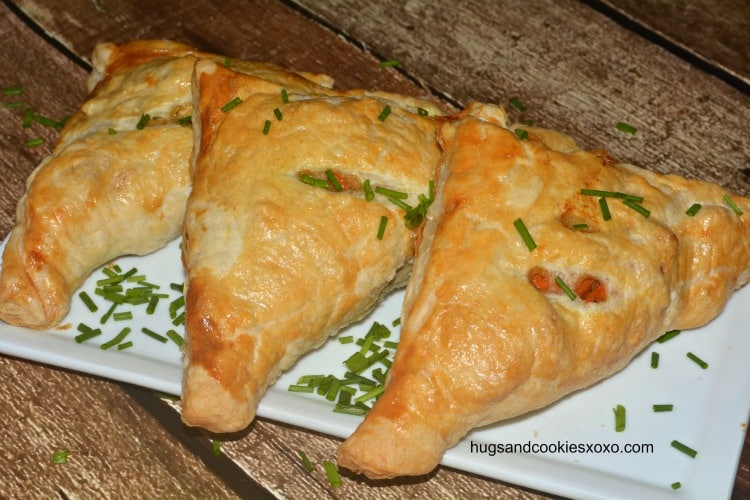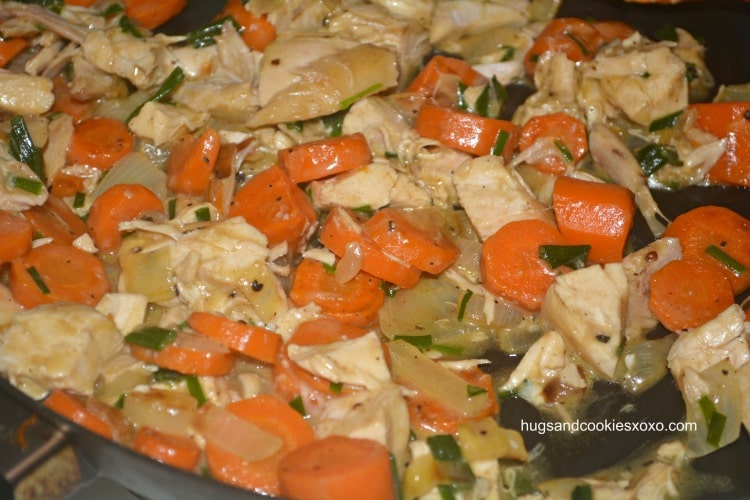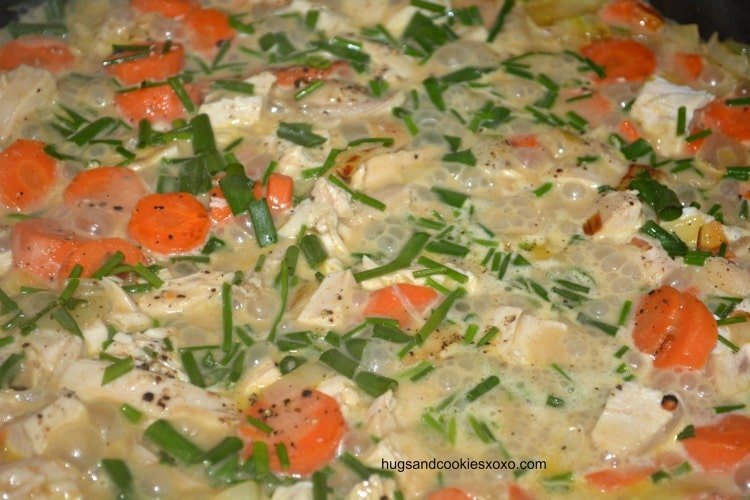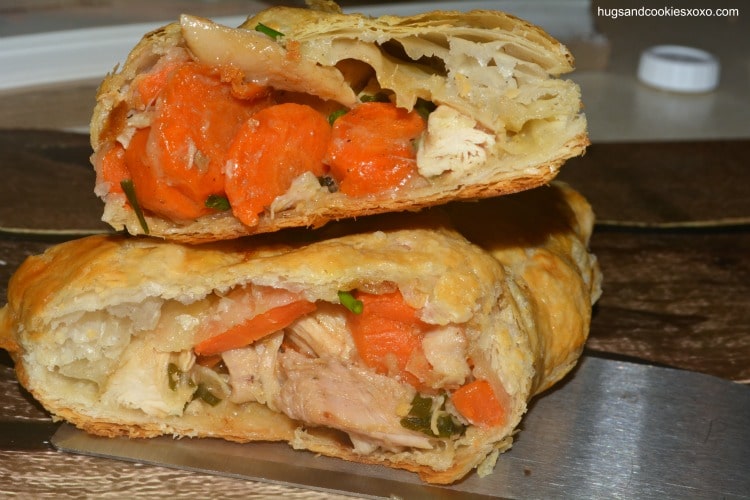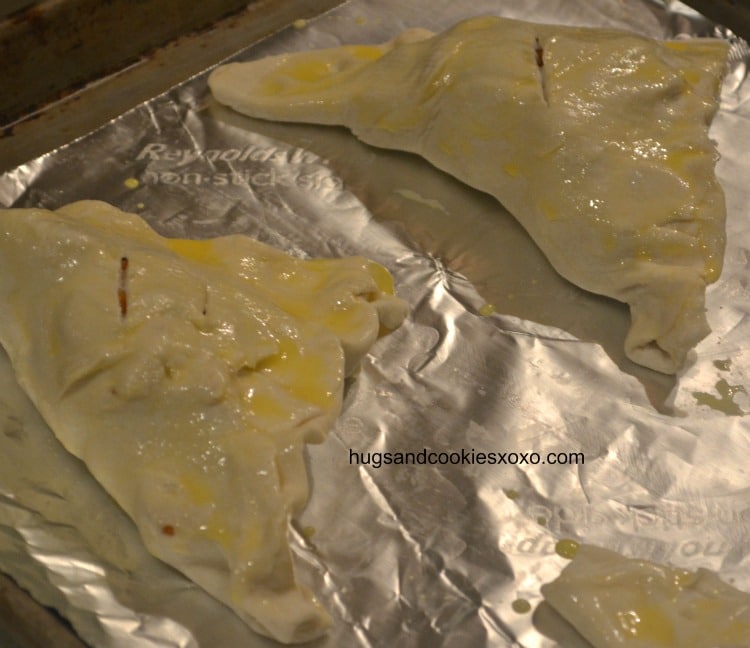 This recipe is so much fun! Turning any dinner into a hand held food is always a good idea. Especially when children are involved! I precooked the carrots a bit so they would be soft enough which worked out well. If you like them with a little bite, you can skip that step! I had to be sure they were soft enough so the kids didn't complain. You know how that goes, right?
You'll Need:
Chicken Pot Pie Turnovers
Ingredients
2 tablespoons butter
½ onion, chopped
1 carrot, chopped
Kosher salt and freshly ground black pepper
1 tablespoon flour, plus more for dusting
1½ cup chicken stock
1 teaspoon Dijon mustard
½ cup frozen peas (optional) (Can add corn too!)
1½ cups shredded rotisserie chicken
Optional: splash of heavy cream (2-3 Tablespoons)
1 sheet frozen puff pastry, thawed
1 egg
Chives for garnish
Instructions
Preheat the oven to 375 degrees F.
Boil the carrots in water to soften a bit, about 5 mins.
Melt the butter in a skillet and cook the onions and carrots about 5-7 mins.
Season with salt/pepper.
Add the flour and cook 1 minute.
On high, add the chicken stock and mustard.
Add the chicken, peas and corn if using and lower the heat.
Simmer until the sauce has thickened.
Add cream if using. Check for salt/pepper.
On a lightly floured board, unfold the puff pastry and cut into 4 squares.
Lay each one one a nonstick foil lined baking sheet and place some filling in the center.
Fold the squares on a diagonal so they are traingle shaped.
Fork the edges to crimp.
Mis egg with a splash of water and brush on the tops.
Cut a little slit in each and bake 30-35 minutes until browned.
Cool a bit (HOT filling!) and serve with chives sprinkled on top.