Chilean Sea Bass Tacos
This is one fabulous dinner that will make you feel like you're eating dinner on an island! Fish tacos are always a huge vacation hit and now you can make them at home. Sea bass is such a rich and buttery fish yet simple to prepare. I cooked them in my new Finex cast iron pan. She is a beauty!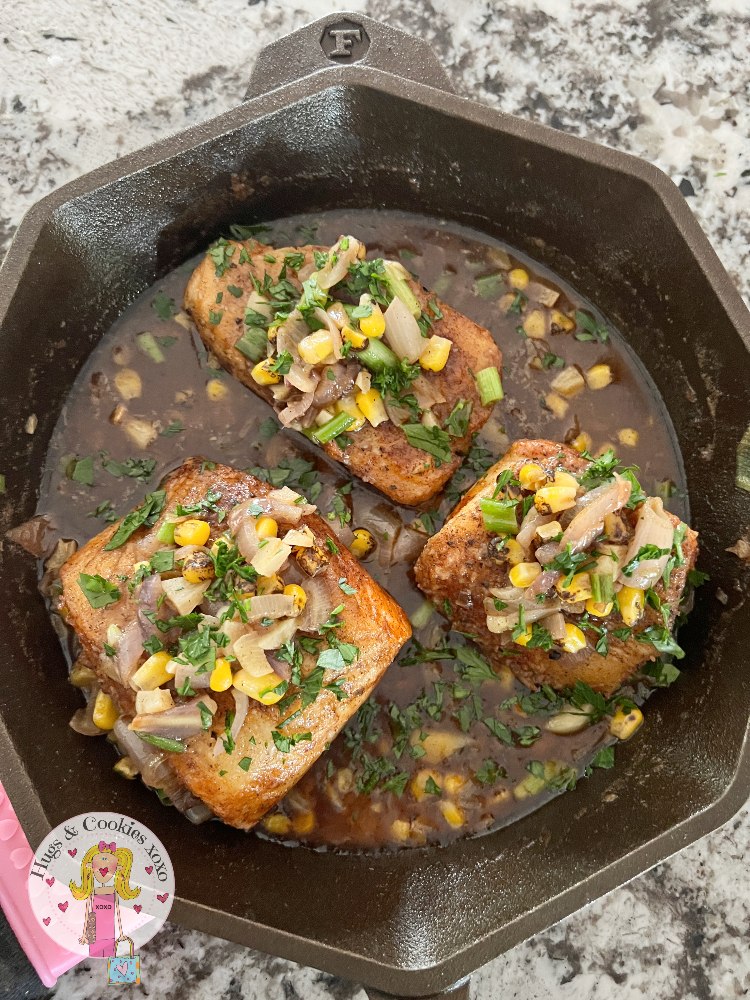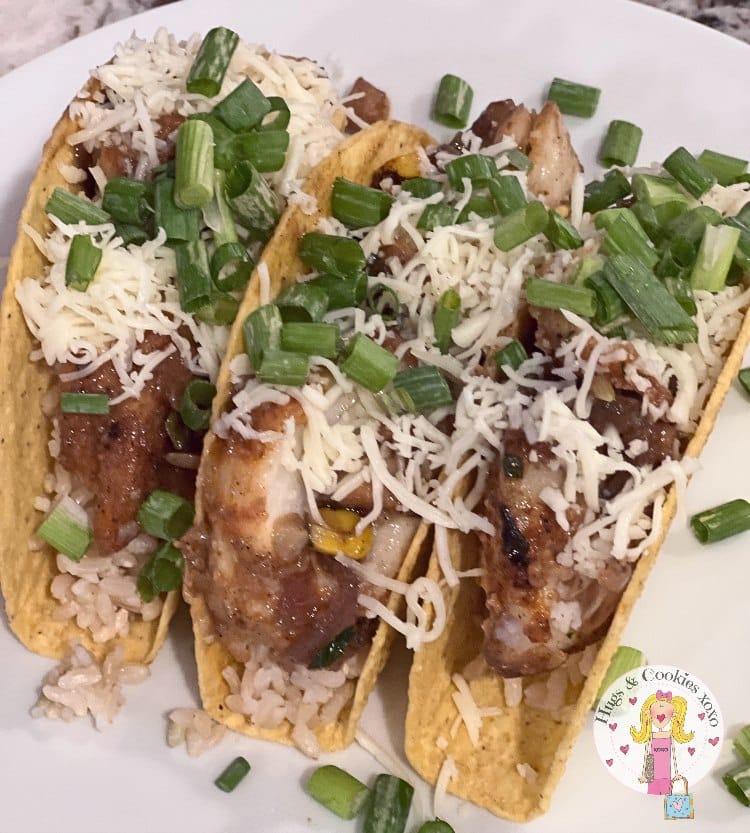 Chilean Sea Bass Tacos
Ingredients
3-4 Sea Bass fillets
1 T. butter
2 T. Olive oil
¼c. flour seasoned well with salt and paprika
Salt & Pepper
1 shallot, sliced thin
4 chopped garlic cloves
¼c. roasted corn (can be frozen)
½ lemon
¼ c. white wine
½ c. chicken broth
1 T. butter
fresh parsley, finely chopped
scallions, chopped
Instructions
Dry sea bass, season with salt/pepper and dredge in flour.
Heat oil/butter in skillet on medium.
When hot add fish and fry until golden, then flip.
When both sides are nicely browned, remove to a plate.
Add shallots and garlic to skillet and saute.
Add corn.
Once fragrant, raise heat a bit and add wine, broth and lemon juice.
Bring to a boil then lower to a simmer.
Finish off the sauce with the butter.
Return fish to skillet and cook until internal temp 135.
Garnish with scallions and parsley.
Once cooked, flake the fish with a fork and add to your regular taco night bar!
You May Love These, Too! XOXO