Chipotle Seasoned Nuts
Oooooh!!!! These are yummy! Spicy, tasty, have a kick, delish! They check all of the boxes for seasoned nuts! Recipe adapted from Ina Garten.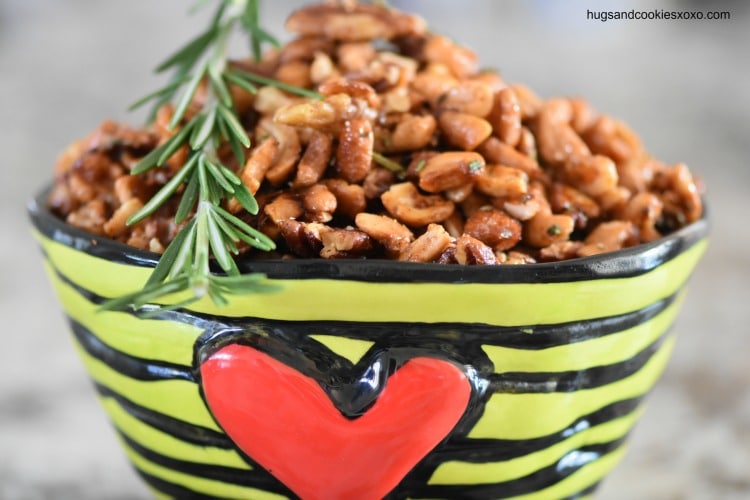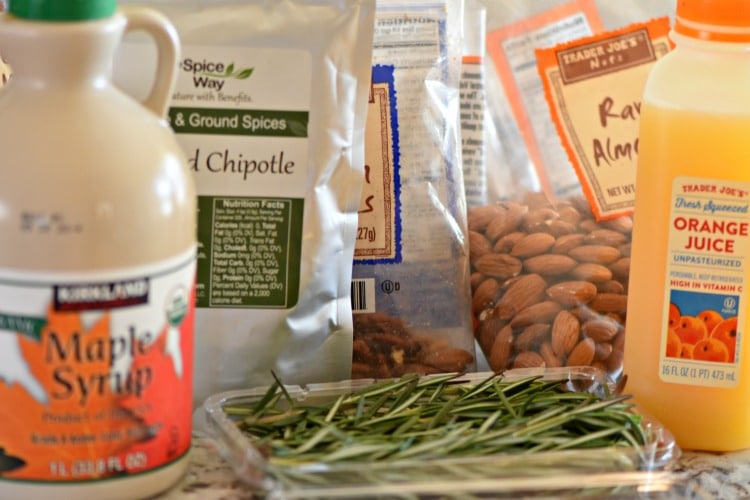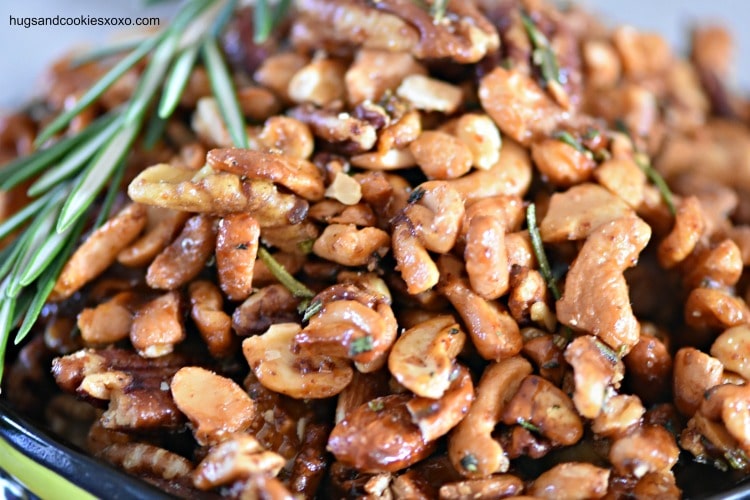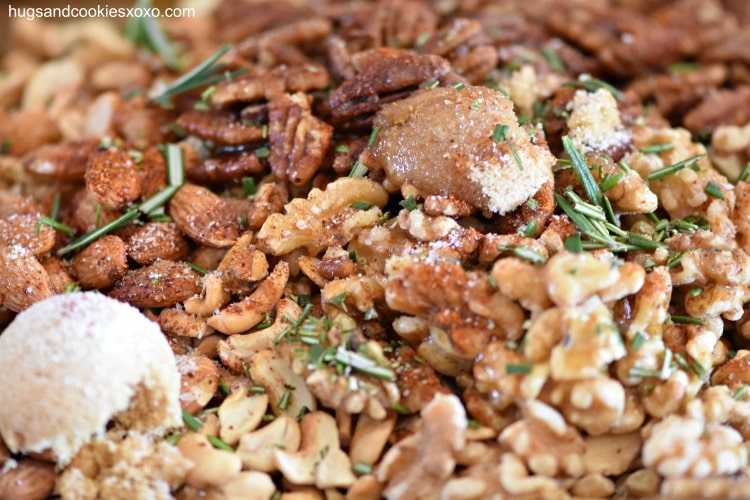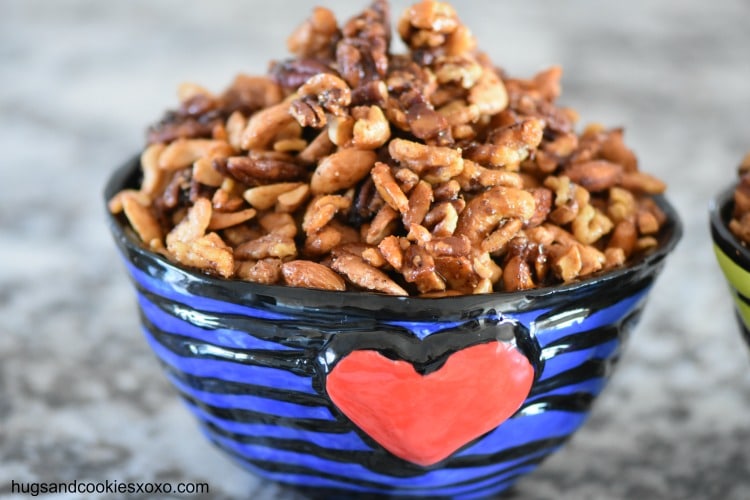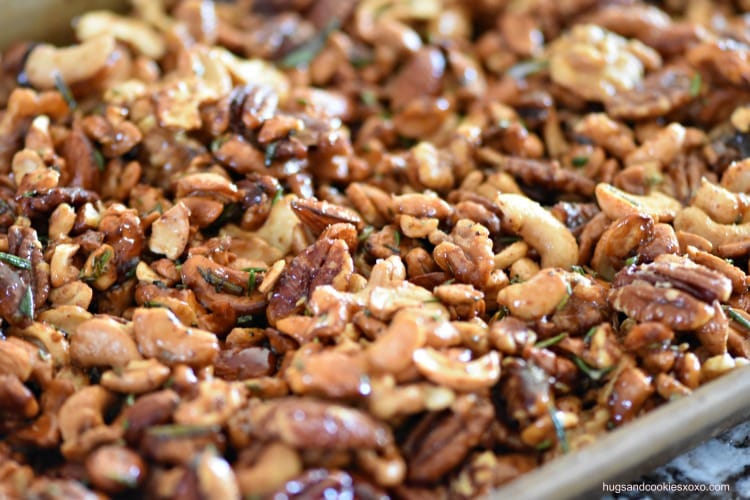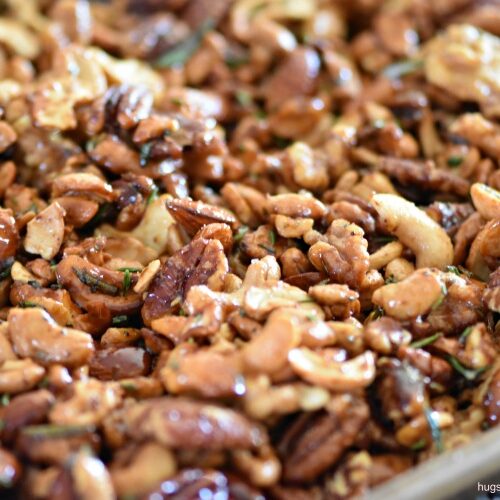 Chipotle Seasoned Nuts
Ingredients
Vegetable oil

3

cups

whole roasted unsalted cashews

14 ounces

2

cups

whole walnut halves

7 ounces

2

cups

whole pecan halves

7 ounces

½

cup

whole almonds

3 ounces

⅓

cup

pure maple syrup

¼

cup

light brown sugar

3

tablespoons

freshly squeezed orange juice

2

teaspoons

ground chipotle powder

4

tablespoons

minced fresh rosemary leaves

divided

Kosher salt
Instructions
Preheat the oven to 350 degrees.

Grease a sheet pan generously with vegetable oil.

Combine the cashews, walnuts, pecans, almonds, 2 tablespoons of vegetable oil, maple syrup, brown sugar, orange juice, and chipotle powder on the sheet pan.

Toss with your hands to coat the nuts evenly.

Add 2 tablespoons of the rosemary and 2 teaspoons of salt and toss again.

Spread the nuts in one layer.

Roast the nuts for 25 minutes.

Stir with a large metal spatula twcie until nuts are glazed and golden brown.

Remove from the oven and sprinkle with 2 more teaspoons of salt and the remaining 2 tablespoons of rosemary.

Toss well and set aside at room temperature.

Stir a few times to avoid sticking.

Serve warm or cool completely.

Makes a LOT!