I sure do love chocolate caramel Twix candy bars but after eating this cookie, I may never buy another Twix bar again. This cookie has got it going on, I tell ya!! The shortbread is delicate yet strong enough to hold up to loads of caramel and chocolate. It is sweet yet not overly cloyingly sweet thanks to the shortbread base. You will certainly be the hit of your next party if you show up with these beauties! That is, if you don't eat most of them before you get there. Warning:  Once you start eating these, it is difficult to stop!! Eat at your own risk! hee hee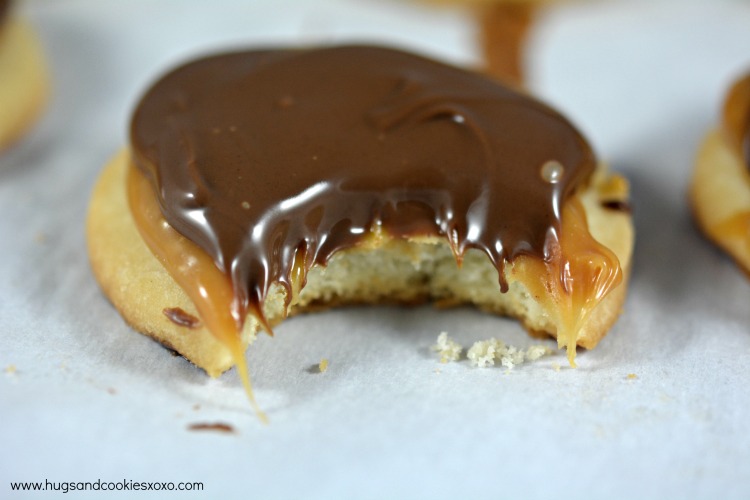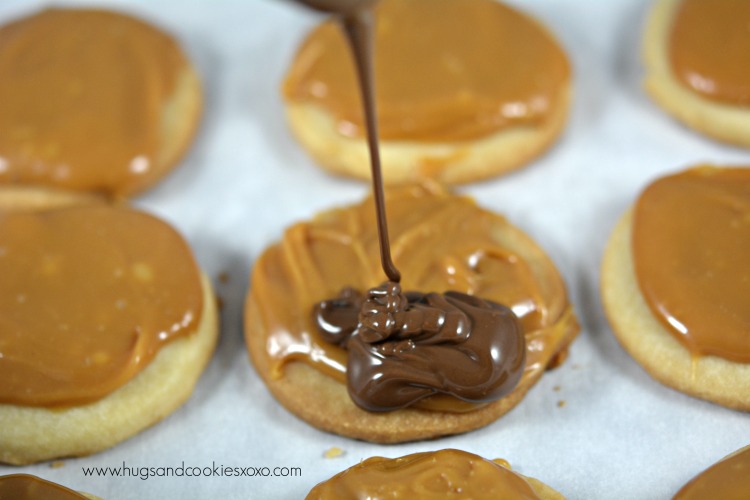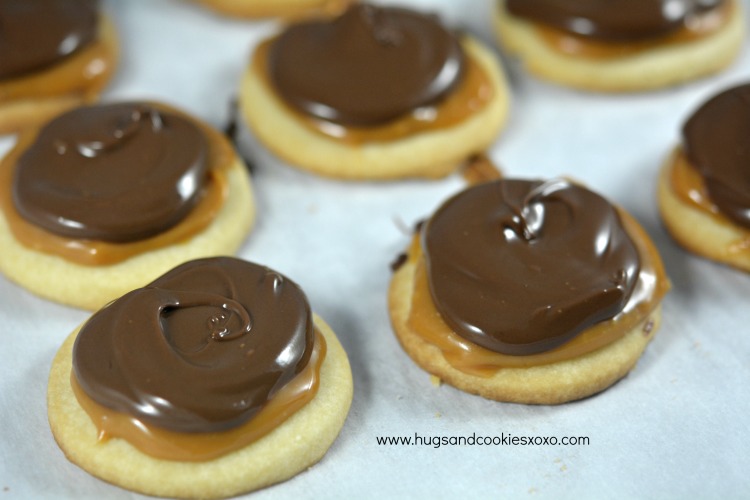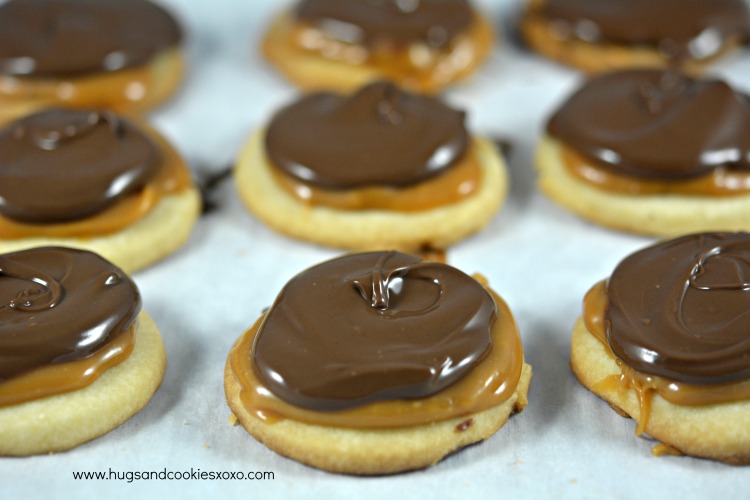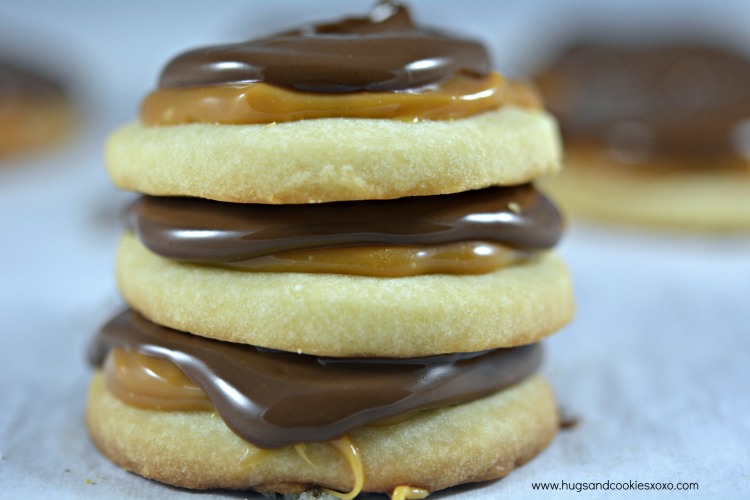 You'll need:
Chocolate Caramel Shortbread Cookies
Ingredients
1½ cups softened butter
1 cup powdered sugar
3 cups flour
1 teaspoon vanilla
¼ teaspoon salt
1 bag kraft caramels
1-2 T. heavy cream
2 X-large Hershey Bars
Instructions
Preheat oven to 350 degrees and line cookie sheet with parchment paper.
Beat butter and sugar.
Add vanilla, flour and salt.
Mix until dough forms.
Roll out between 2 sheets of parchment with a drop of flour sprinkled on. Rill to ½ inch thick.
Use round cookie cutter and lay each on the sheet.
Bake at 350 for 11-14 minutes.
Let cookies cool.
Melt caramel and cream in microwave until smooth.
Spoon onto each cookie and let set.
Melt Hershey bars and cream in microwave and spoon carefully over the set caramel.
Let chocolate set before serving if you can wait!
Adapted from
This Grandma is Fun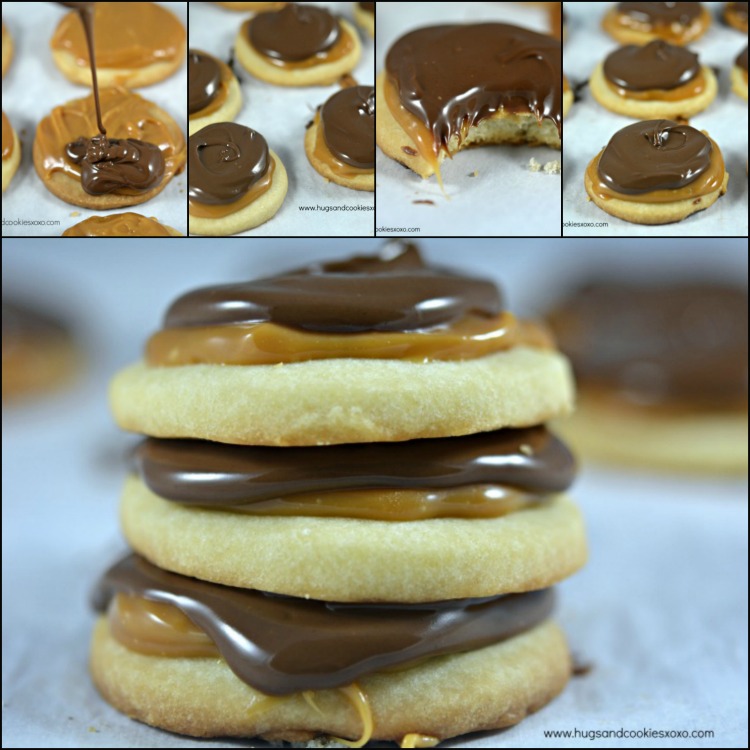 You May Love These, Too! XOXO