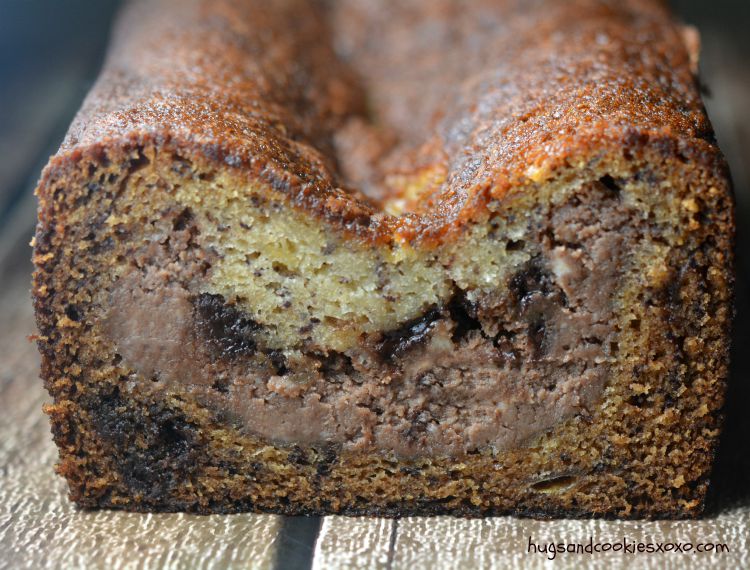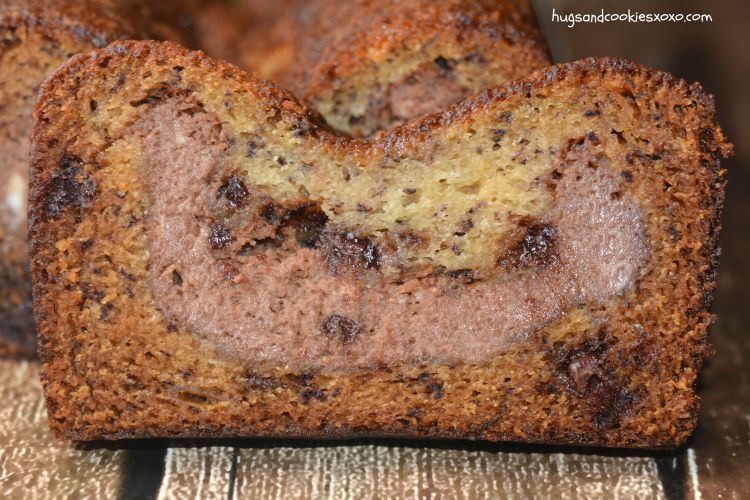 YOU'LL NEED:
Chocolate Cheesecake Banana Bread
Cream Cheese Filled Banana Bread
Ingredients
2 ripe mashed bananas
2 eggs
1½ c. sugar
½ c. canola oil
¼ c. plus 2 T. Buttermilk
1 tsp. vanilla
1¾ c. flour
1 tsp. baking soda
½ tsp. kosher salt
Cream Cheese Filling
8 ounces cream cheese, room temp
⅓ c. sugar
1 egg
1 T. Flour
½ cup chocolate chips, melted and cooled a drop
Instructions
Grease 10 inch loaf pan well.
Bread
Beat bananas, eggs and sugar.
Add oil, buttermilk and vanilla till smooth.
Add all dry ingredients.
Spread half in the pan.
Top with cream cheese filling (make filling by beating all filling ingredients together.) and then spread rest of this batter on top.
Bake 350 for 1 hour and 10 mins.
Cool 10 mins in pan and then invert onto a rack to cool completely.