Chocolate Chip Cookie Cake
This is a fun way to celebrate any occasion. I used an ABC mold to create letters for the birthday boy's name. You can also write "Have Fun" and send it on a playdate! Add whatever mix-ins you like including your favorite chopped candies!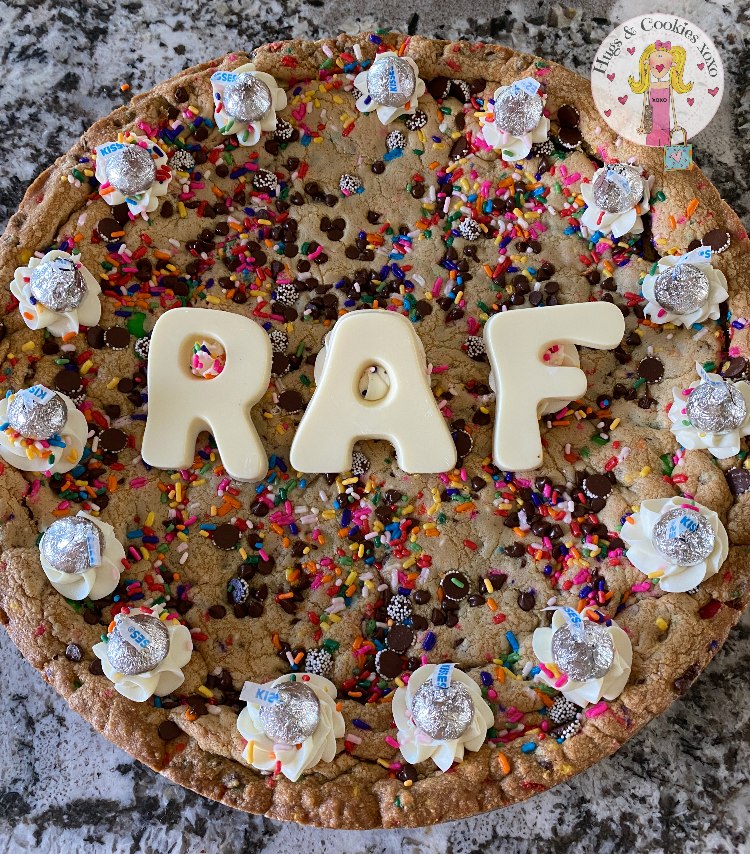 You may need:
Chocolate Chip Cookie Cake
Candy Cookie Pie
Ingredients
3 sticks butter, soft
1½ c. packed light brown sugar
½ c. sugar
2 eggs
4 tsp. vanilla
2 tsp. baking soda
4 tsp. cornstarch
4 c. flour
3 c. assorted candy (I used M & M's, snowcaps and sprinkles.)
Optional
vanilla frosting
cherries
Instructions
Beat butter and sugars.
Add egg.
Add dry ingredients.
Fold in candies.
Press into greased deep dish pizza pan lined with parchment and sprayed again with pam.
Bake at 350 approx 25 mins.
Let cool.
I then piped on vanilla frosting (canned), white chocolate letters for a name and more sprinkles!