Chocolate Chip Cookie Mud Balls
These are a bit messy to make as you are literally smushing a chocolate chip cookie into a truffle shape BUT the kids went crazy for these! The mess was worth the hype!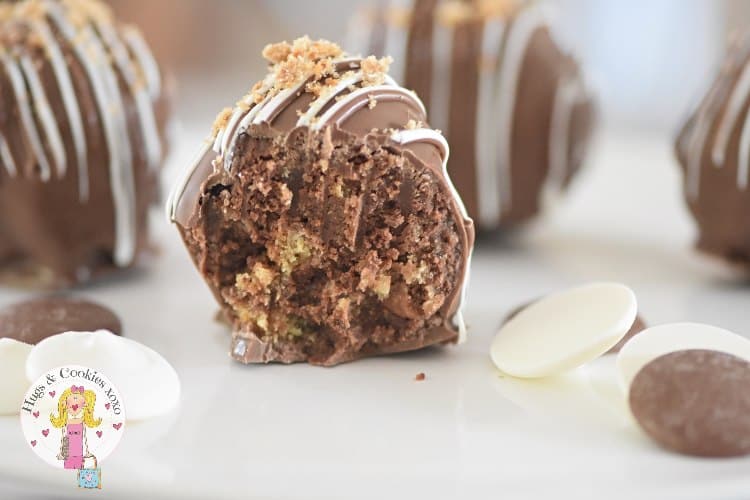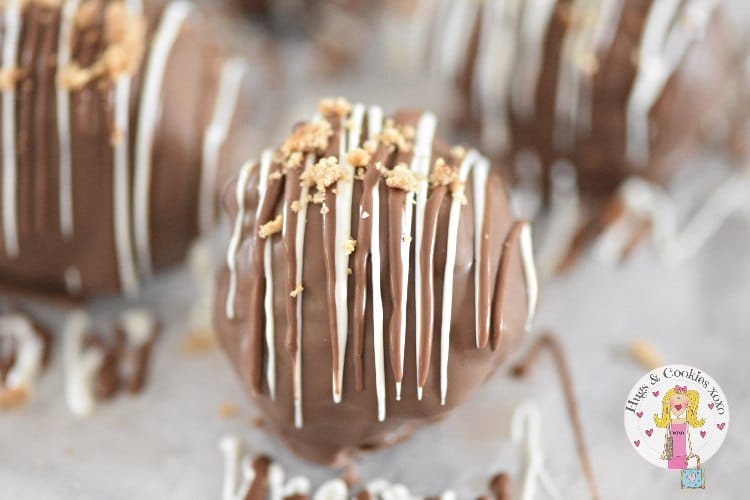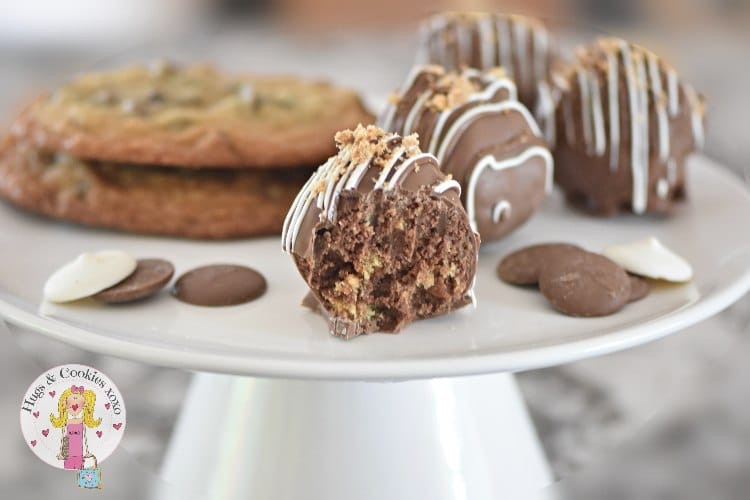 Chocolate Chip Mud Balls
Ingredients
1c. flour
½ tsp. baking soda
¼ tsp. kosher salt
½c. butter
½c. light brown sugar
¼c. granulated sugar
1 egg
1 tsp. vanilla
1c. chocolate chips
Merckens milk chocolates for dipping
white chocolate for drizzle, optional
Instructions
Preheat oven 350 and line cookie sheet with parchment paper.
Beat butter and sugars until creamy.
Add egg and vanilla.
On low, add dry ingredients.
Fold in chips.
Drop cookies by 3T. onto sheet and bake 13-15 mins.
Cool 20 mins and then come the messy part.
Break a cookie in 1 inch pieces and use your hands to smush it into a ball. Yes, it is messy but the chocolate helps hold it together.
Chill 35 mins in fridge.
Melt Merckens and dip each cookie.
Reserve a few cookies to make crumbs for the garnish, if desired.