Pumpkin Oreo Chocolate Chip Cookies
When the cooler weather hits do you reach for all things pumpkin? Maybe some pumpkin pie, pumpkin lattes and why not, pumpkin cookies? Packed with mini oreos and chocolate chips, this will quickly become a fall favorite in your house! The secret ingredient is the bag of pumpkin chips. I found mine at Target so check there first! I also used mini Oreos. You can, of course, go ahead and use regular Oreos. Just be sure to chop them up a bit but not too small. We are going for chunks here…not crushed!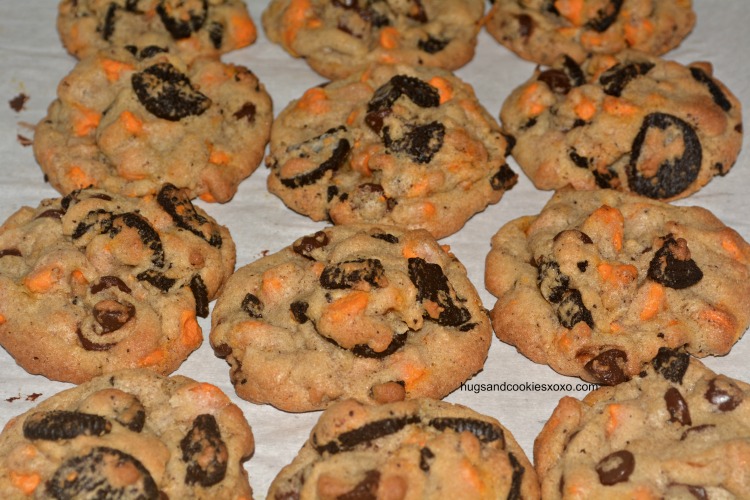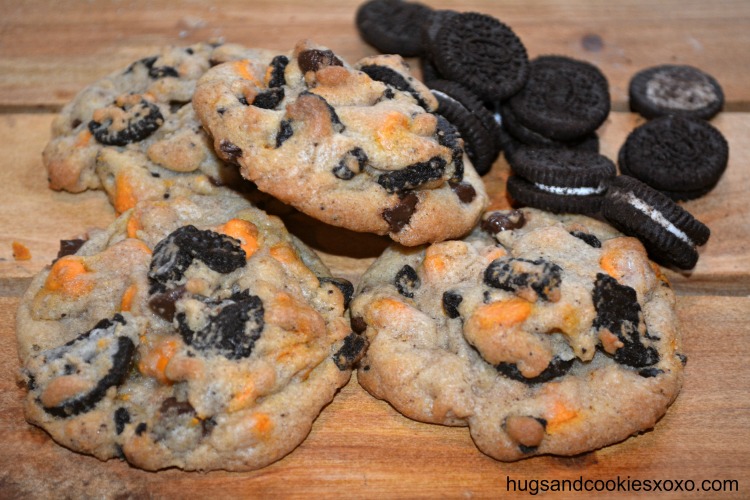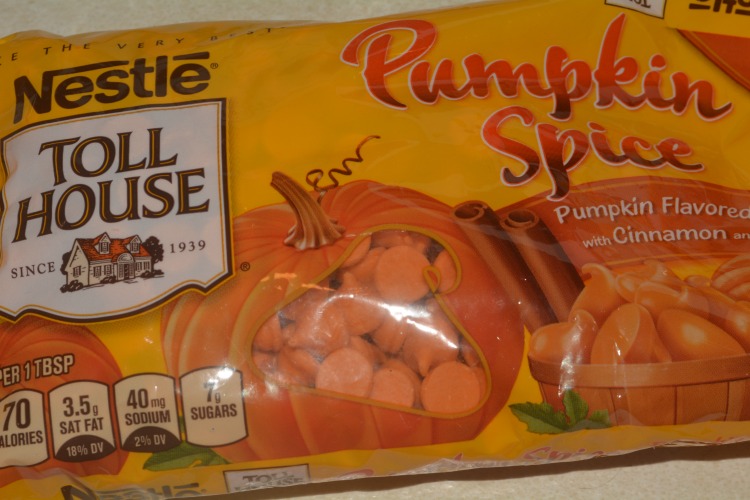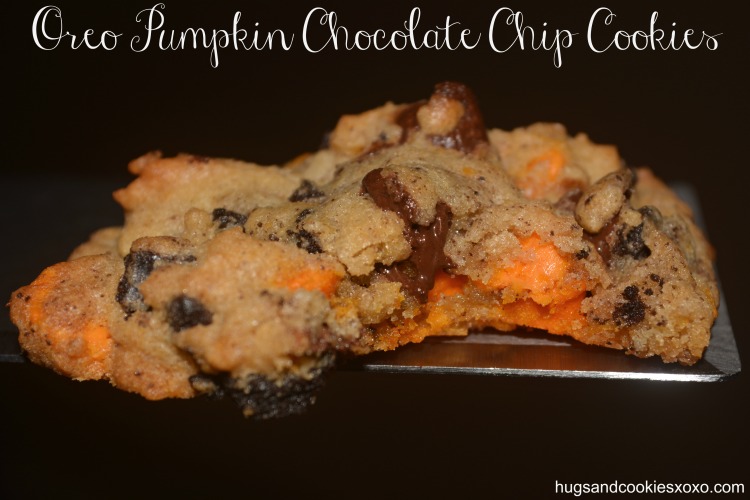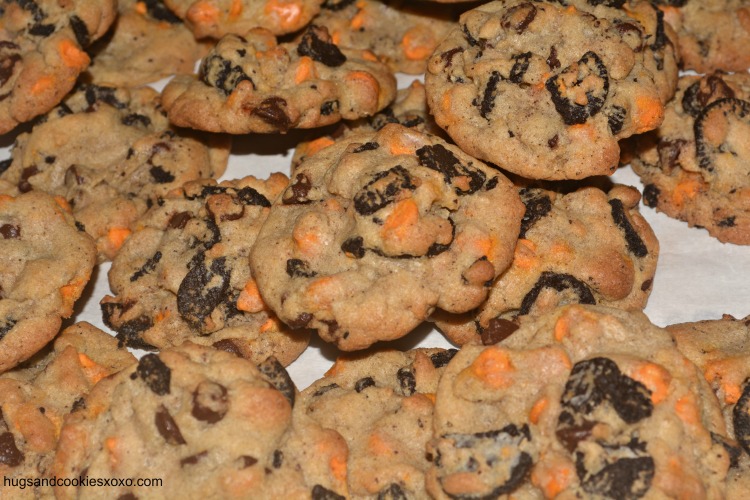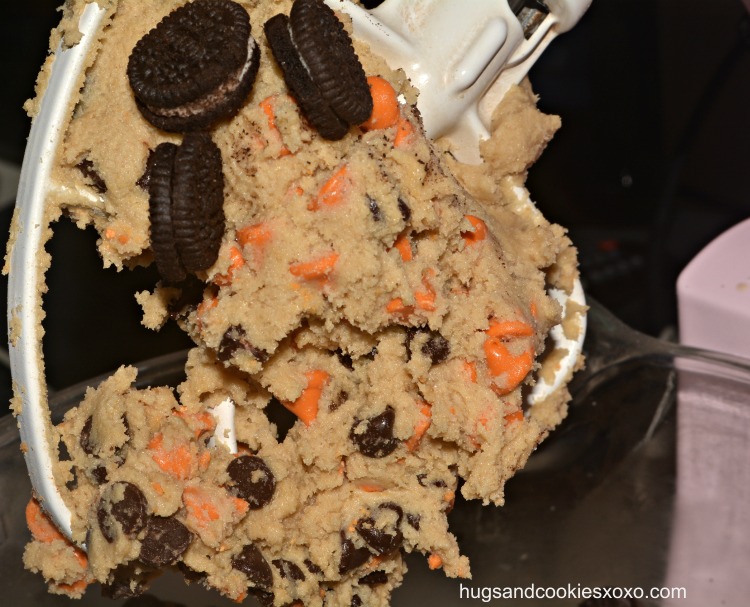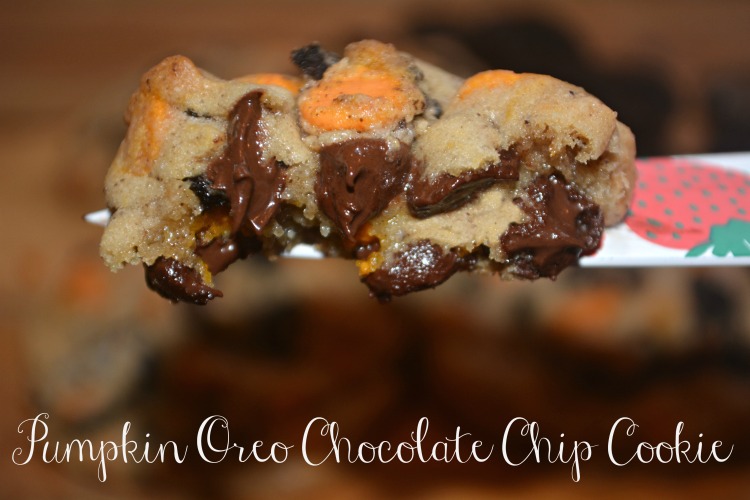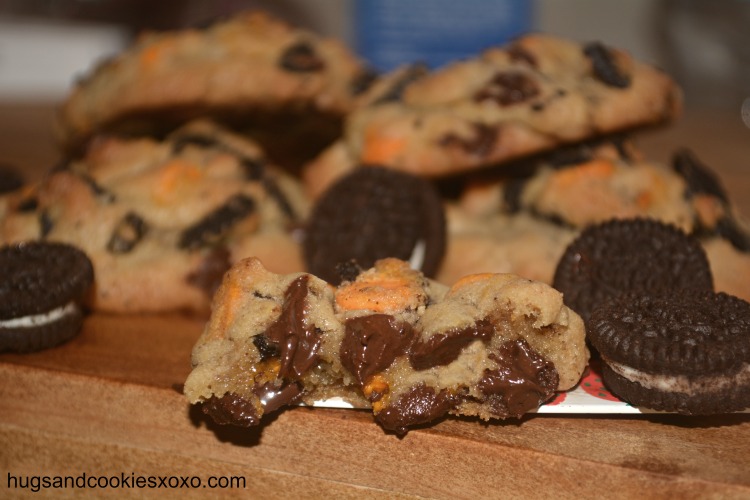 Chocolate Chip & Pumpkin Chip Cookies
Ingredients
2¼ cups flour
½ tsp. kosher salt
½ tsp. baking soda
1½ sticks soft butter
1 cup light brown sugar
½ cup regular sugar
1 T. vanilla extract
1 egg
1 egg yolk
1 cup NESTLE semisweet chips
1 bag pumpkin chips
40 mini Oreos
Instructions
Preheat oven to 350 degrees. Line cookie sheets with parchment.
Beat butter and both sugars until well blended.
Add in vanilla, egg and yolk until light and creamy.
Add in flour, salt and baking soda just until incorporated.
Stir in pumpkin chips, chocolate chips and oreos by hand.
Chill if you have time but not necessary!!!
Drop by ¼ cup amounts onto parchment.
Mine baked 14-16 minutes …until edges are browned and centers no longer look wet.
You May Love These, Too! XOXO