Salty potato sticks meet sweet Chocoley chocolate to form this irresistible candy cup!!! Check out the Bada Bing Chocolates from Chocoley…the only melting chocolates I use now!!!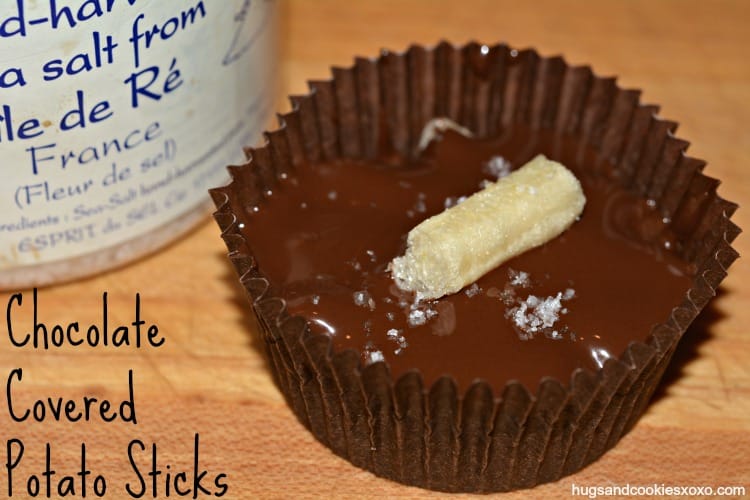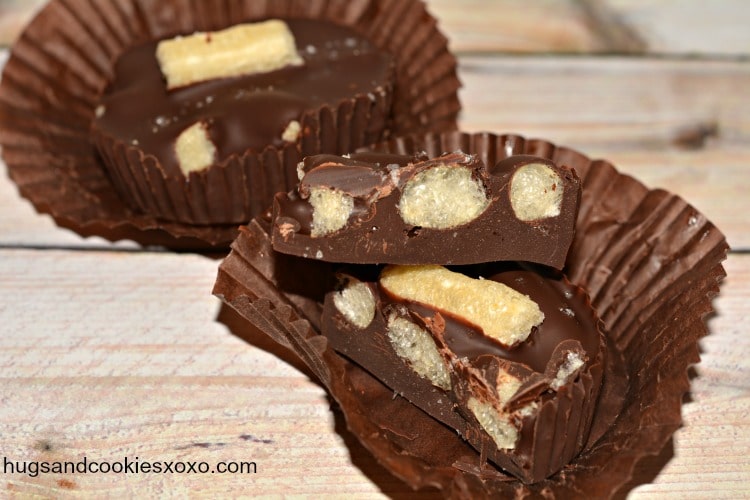 Chocolate Covered Potato Sticks
Ingredients
1 large bag potato sticks
1 bag Chocoley Bada Bing Dark or Milk Chocolates
sea salt
Instructions
Melt chocolates gently in the microwave.
Break up potato sticks into learge chunks and place in a bowl.
Pour on the melted chocolate and stir gently.
Scoop into paper liners, sprinkle with sea salt and chill 5 minutes.