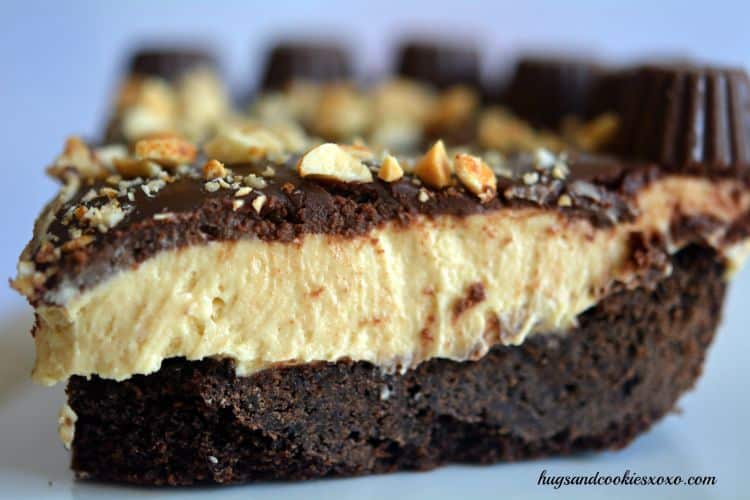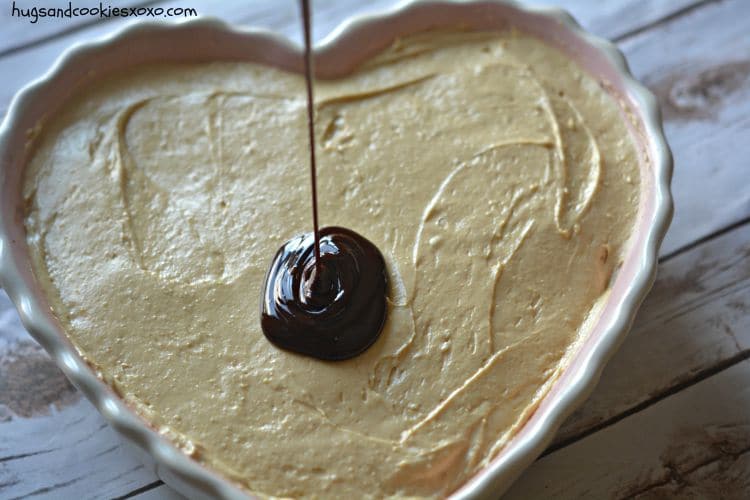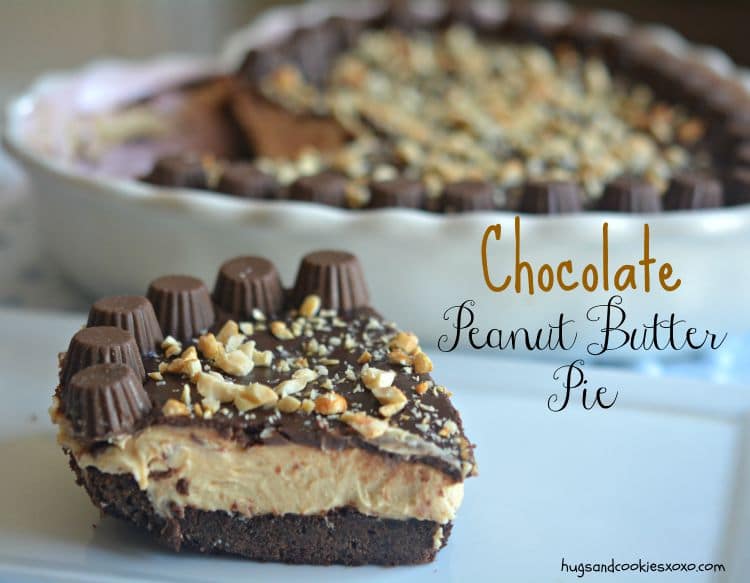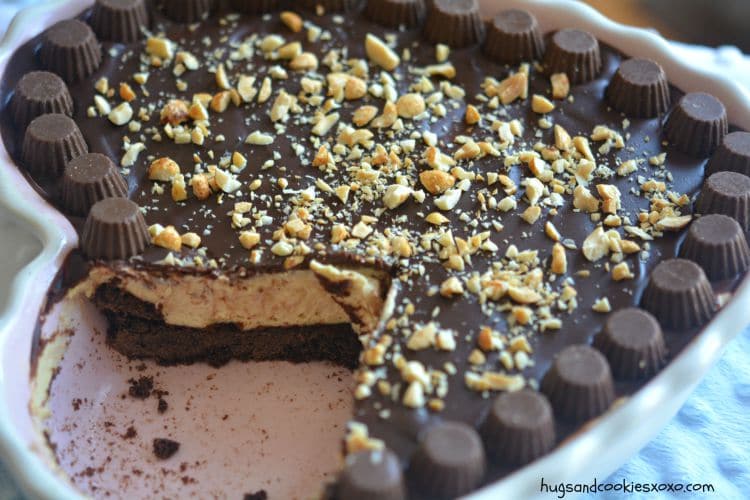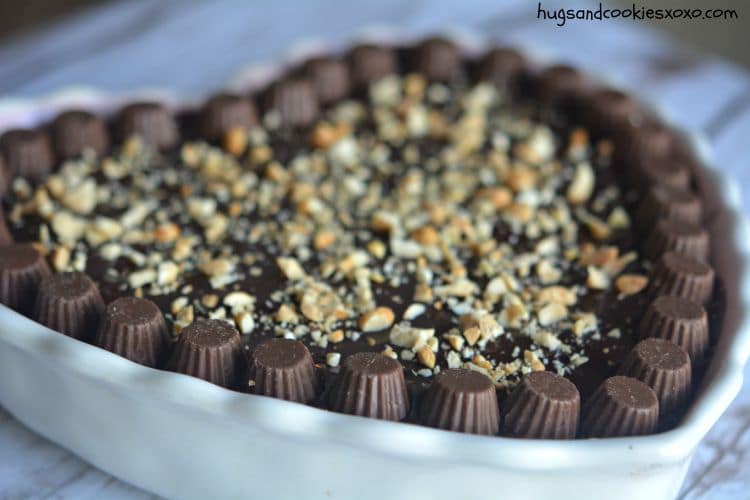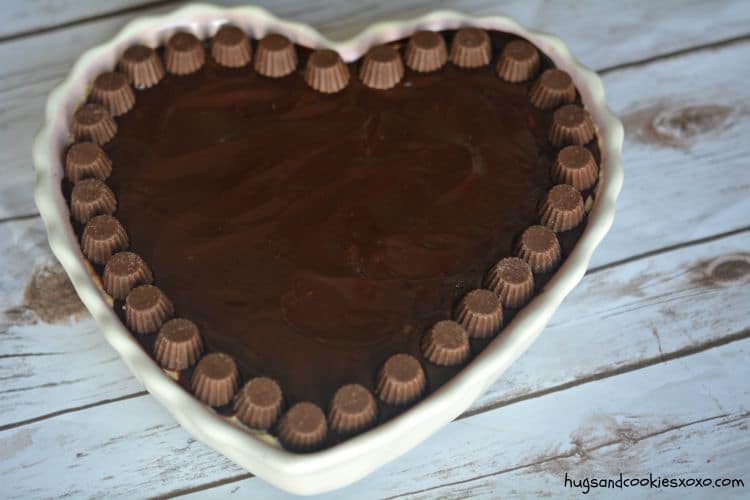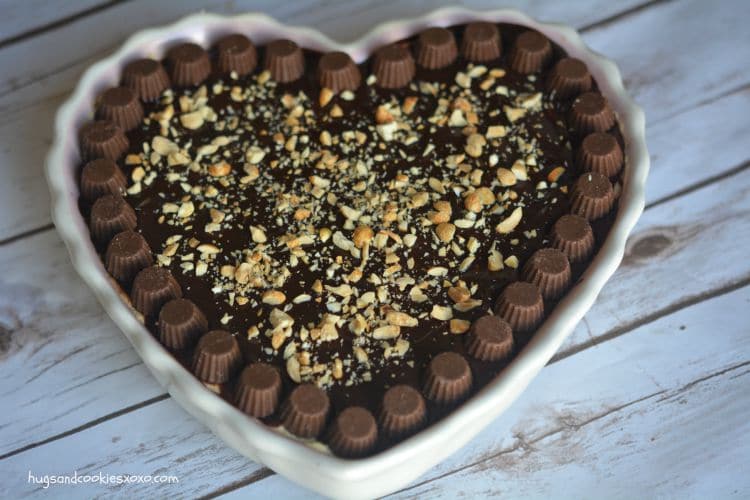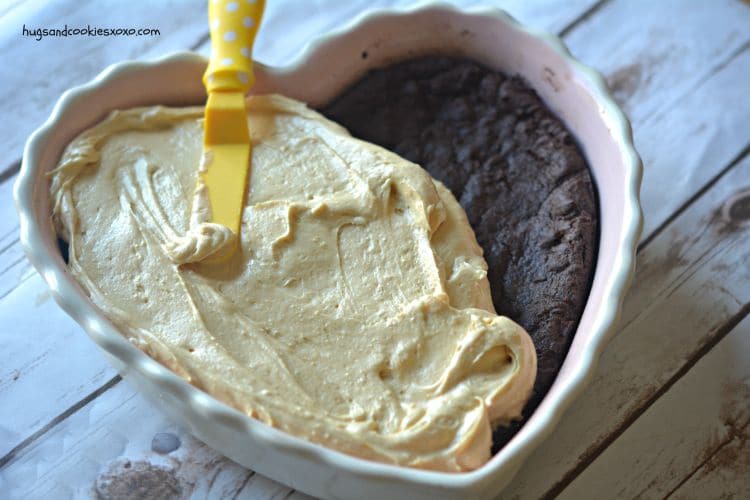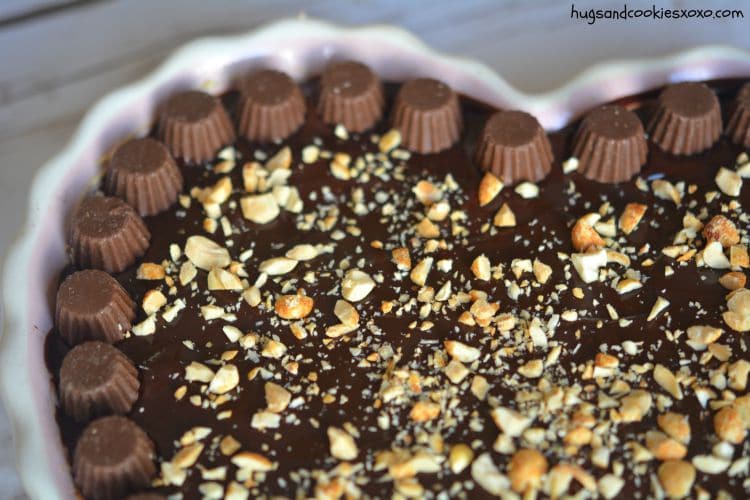 You'll Need:
Chocolate Peanut Buter Pie With a Cookie Crust
Ingredients
Cookie Crust
1 cup flour
⅓ cup unsweetened cocoa
½ tsp baking soda
½ tsp salt
¾ cup granulated sugar
8 T. soft butter
1 tsp vanilla extract
1 egg
Filling
8 oz cream cheese, softened
½ cup peanut butter
1 cup milk
1 pkg. (3.4 oz.) instant vanilla pudding
1 cup cool whip
Glaze
3 oz. Semi-Sweet Chocolate
1½ cups cool whip
Decorations
½ cup peanuts, chopped
1 bag Reese's minis
Instructions
Cookie Crust
Preheat oven 375 degrees.
Lightly grease pie dish.
Cream sugar & butter together until fluffy.
Add egg and vanilla.
Beat well.
Add all dry ingredients on low and press into pie dish.
Bake 20-25 minutes until set and cooked through.
Filling
Beat cream cheese with ½ cup of the peanut butter.
Add milk and the instant vanilla pudding powder.
beat 2 minutes and add 1 cup cool whip.
Spread onto the cooled cookie crust.
Chill pie 30 minutes.
Glaze
Combine chocolate and cool whip in microwave safe bowl and heat until melted and smooth.
Pour over chilled pie and decorate with the peanuts and Reese's.
Return to the fridge for 3-4 hours!