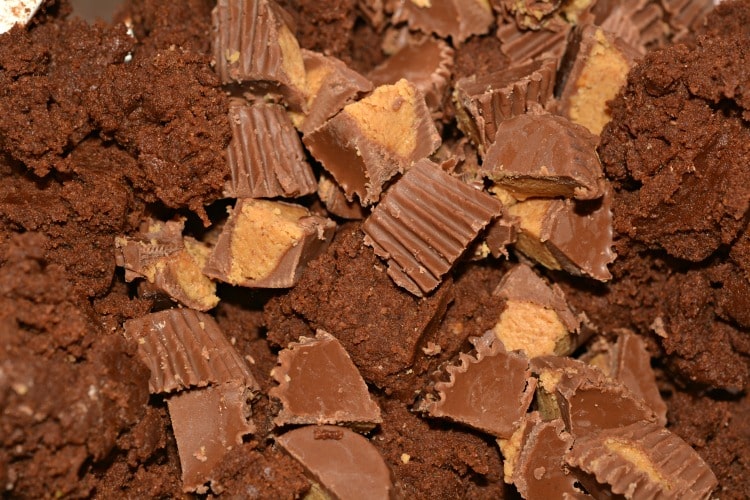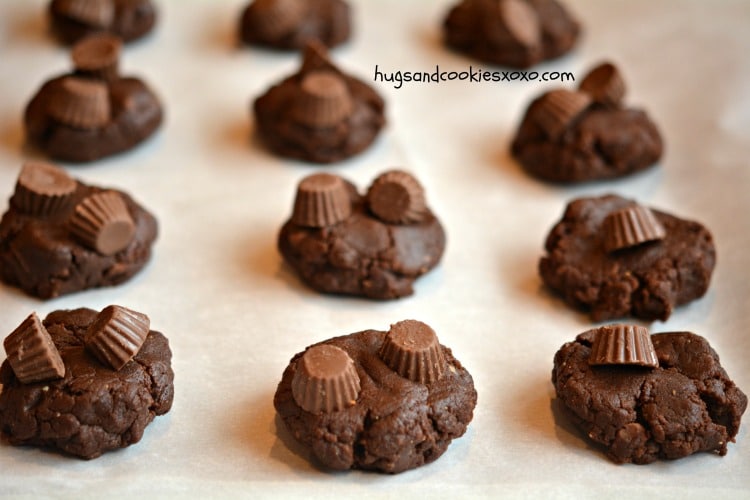 You'll need:
Chocolate Peanut Butter Cookies
Ingredients
1½ cups all purpose flour
½ cup unsweetened baking cocoa
½ tsp baking soda
½ tsp salt
¾ cup light brown sugar
½ cup granulated sugar
¼ cup unsalted butter, melted
¼ cup peanut butter
1 tsp vanilla extract
1 egg,
2 Tablespoons water
1½ cups Reese's minis peanut butter cups, divided
Instructions
Preheat oven to 375 degrees.
Line cookie sheet with parchment paper .
Cream sugars, butter and peanut butter together until fluffy.
Add egg and vanilla.
Add water.
Beat well.
Add all dry ingredients on low.
Fold in one cup of Reese's mini candies.
Scoop Tablespoons of dough onto sheets.
Flatten each cookie a bit and press in 1-2 Reese's minis. (If pressed on top, they will melt)
Bake for about 8 minutes or until they are set.
Let cool on sheets a few minutes.
*Note, I used Reese's minis on the tops and chopped Reese's in the middle. Next time I would not place any on the tops as they got very "melty" looking.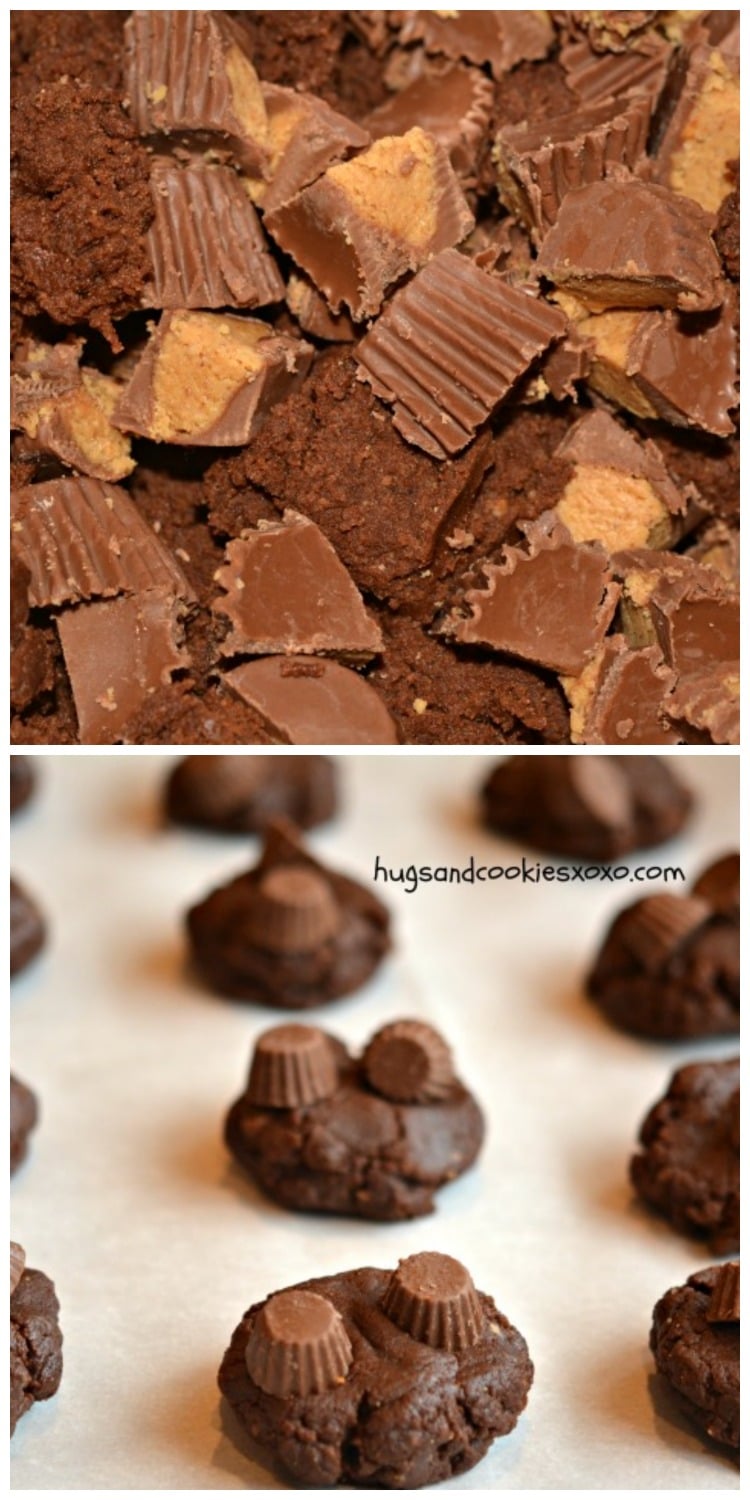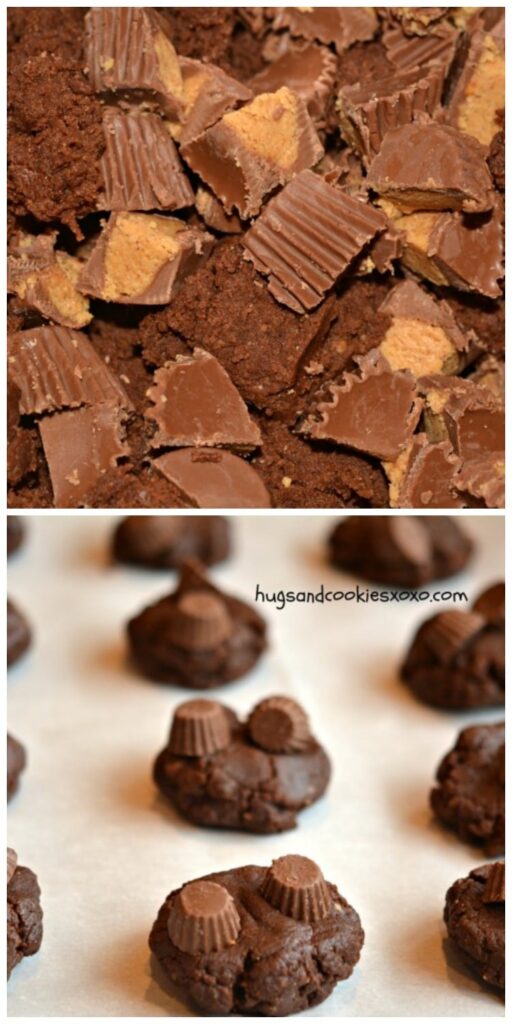 You May Love These, Too! XOXO