Chocolate S'mores Stuffed Cookies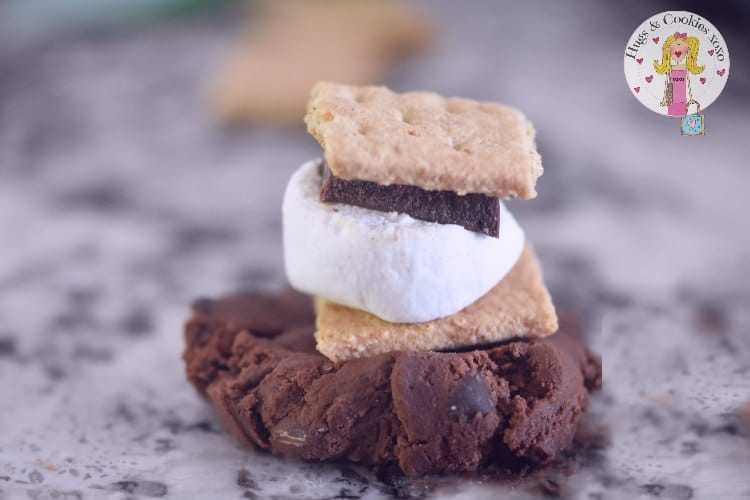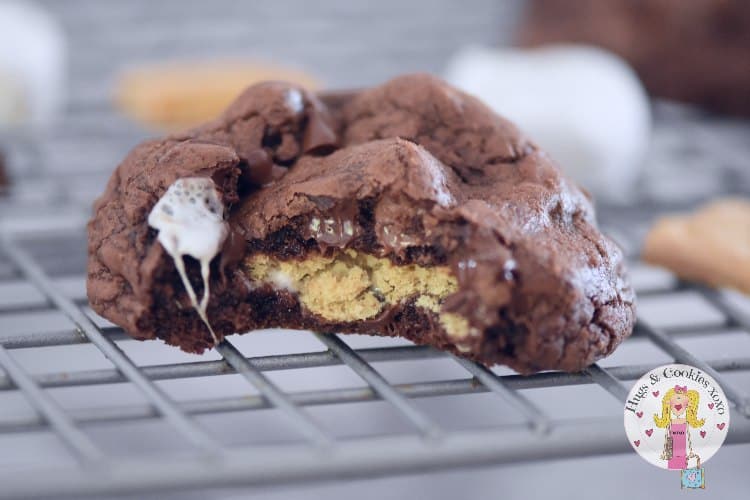 Chocolate S'mores Stuffed Cookies
Ingredients
1 cup + 1 Tbsp all-purpose flour
¼ cup unsweetened cocoa powder
1 tsp baking powder
¼ tsp salt
8 ounces semi-sweet chocolate chips
2 eggs
1 tsp vanilla extract
5 Tbsp unsalted butter, softened to room temperature
¾ cup light brown sugar
¼ cup sugar
½ cup milk chocolate chips
1 cup semisweet chocolate chips
S'mores
graham crackers (break each small rectangle in half)
marshmallows, sliced in half
mini Hershey bars broke on lines
Instructions
Sift together flour, cocoa powder, baking powder and salt in a medium bowl. Set aside.
Melt the 8 ounces of chocolate chips in the microwave until smooth.
In a small bowl, whisk the eggs and vanilla. Set aside.
With an electric mixer, beat the butter until smooth and creamy – about 1 minute.
Beat in the sugars.
Mix in the beaten egg/vanilla until incorporated.
Add the chocolate and beat until combined. Add the dry ingredients on slow speed.
Fold in the chocolate chips.
Chill dough for at least 30 minutes.
Preheat oven to 350 degrees F.
While cookie dough is chilling, make mini s'mores sandwiching half a marshmallow and a piece of chocolate between two graham pieces.
Scoop about 3T. of dough and flatten it. Lay a s'more in center and roll to encase it all.
Bake for about 11-13 minutes.
They will firm up as they cool.
Allow cookies to cool on baking sheet for at least 5 minutes before transferring to a wire rack to cool completely.
You May Love These, Too! XOXO