Chocolate and bananas go together like peanut butter & jelly and milk & cookies! These "brownies" smell absolutely amazing while they are baking. Like banana bread….but wayyyyy better. I can't wait to bake these again. They are really simple to throw together and a great way to use up those old bananas that are browning on your counter. Hahaha yup, we all have a few of those bananas. They are sitting there pleading with you to bake them up rather than toss them! Well, maybe not but take my word for it…these are worth making! Don't skimp on the chocolate here. I used Ghirardelli because they melt wonderfully and that is exactly what you want when you are making Chunky Monkey Brownies. Oh and feel free to add nuts, too. The monkeys in my house don't like nuts…..aren't they nuts?!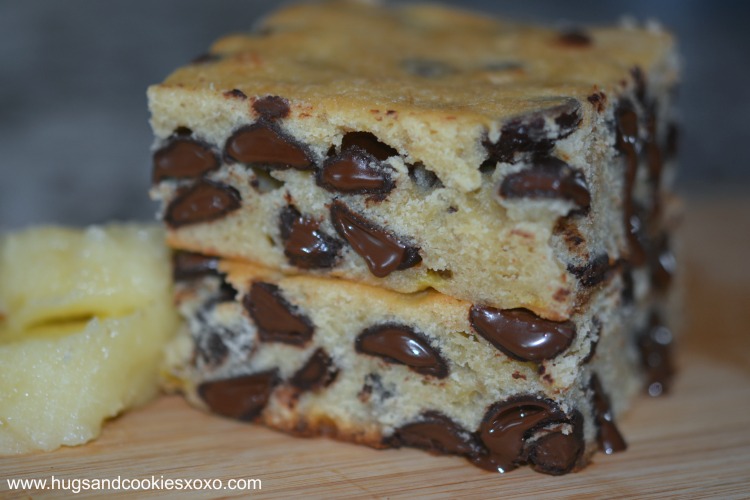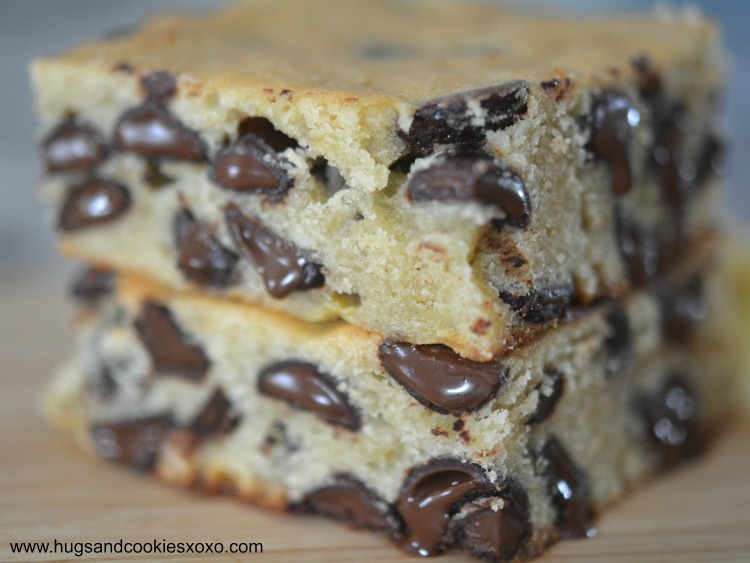 You'll Need:
Chunky Monkey Brownies
Ingredients
2 cups flour
1 ½ cups packed light brown sugar
½ cup white sugar
1 cup soft butter
2 eggs
¼ tsp. salt
2 tsp. vanilla
2 bananas, mashed
12 ounces Ghirardelli bittersweet chips
Instructions
Beat butter, eggs, sugars, salt and vanilla.
Add banans.
Add flour.
Stir in chips.
Spread in a 9x13 pan lined with nonstick foil.
Bake at 350° for 30-35 minutes.
Cool and cut.
Adapted from
Can't Stay Out of the Kitchen