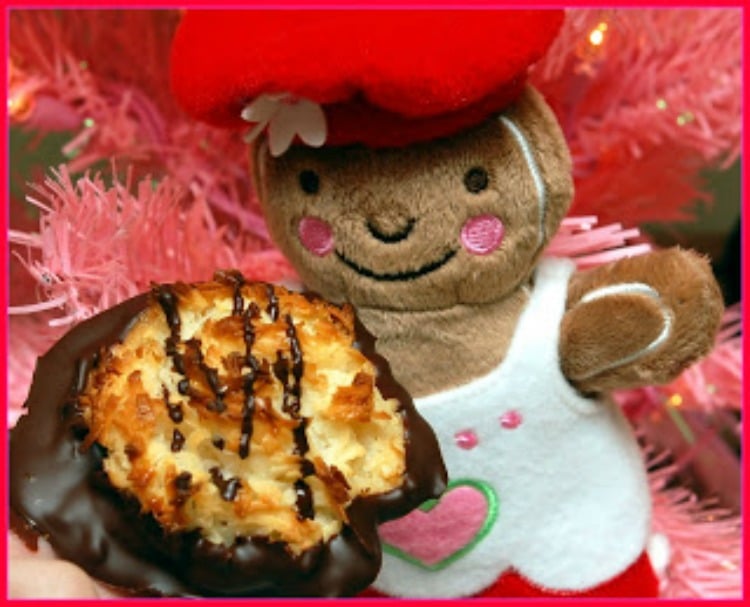 ADAPTED FROM INA'S RECIPE….
14 ounces sweetened shredded coconut
14 ounces sweetened condensed milk
1 tsp. vanilla extract
2 egg whites
1/4 teaspoon kosher salt
chocolate of your choice for melting (melt chips in microwave in a wide bowl for easy dipping) This part is of course optional… but delish!!!
Directions
Preheat the oven to 325 degrees F
Line a cookie sheet with parchment paper to prevent sticking! In a bowl, mix the coconut, condensed milk, and vanilla.
Whip the egg whites and salt on high speed in an electric mixer with the whisk attachment until medium-firm peaks. Fold the egg whites into the coconut mixture.
Drop the batter onto sheet pans lined with parchment paper using a large spoon or an ice cream scoop. Should look like mounds. Bake for 25 to 30 minutes, until golden brown. Cool and dip the bottoms into any type of chocolate you like. Milk or dark! Mmmmmm!!! These also look great with a chocolate drizzle across the tops!
You May Love These, Too! XOXO