Have you caught onto the new zucchini noodle craze? I dare you! Completely addicting and wildly fun to make. You can use a special machine for spiral noodles, or shred your zucchini! I have tried a pampered chef tool, a saladmasters tool and a spiral maker I just had to have. All are awesome! Add whatever you like to your salad! I went with roasted corn cut off the cob, crispy bacon, marcona almonds, olive oil and freshly grated parmigiano-reggiano cheese!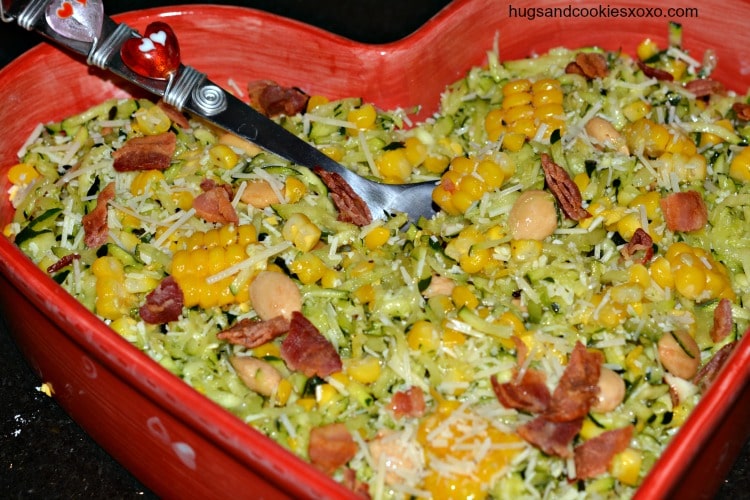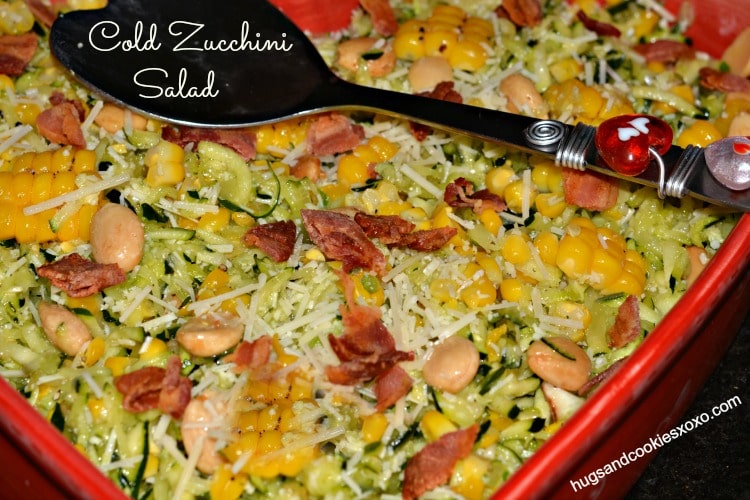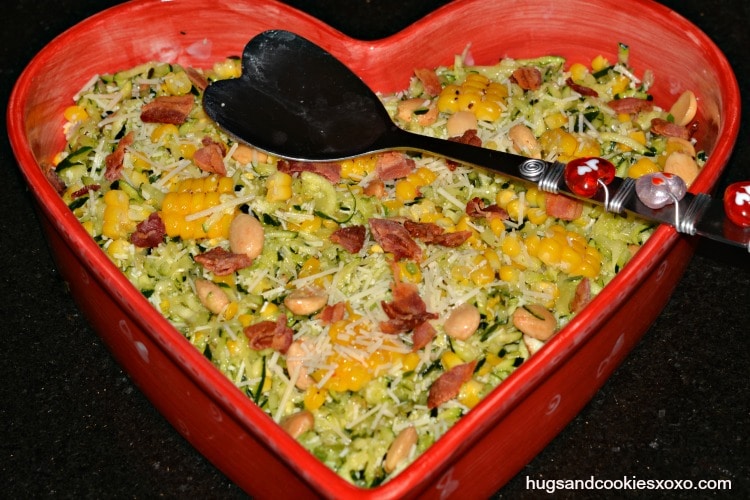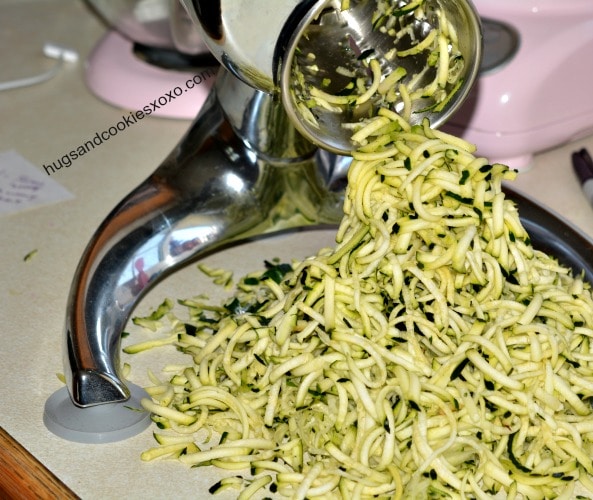 Cold Zucchini Noodle Salad
5 zucchinis, shredded or cut into spirals
2 cloves minced garlic
3 cobs oven roasted corn, cut off the cob
1/4 cup Marcona almonds
3-4 slices bacon, cooked and chopped
1/2 cup parmigiano-reggiano cheese
3 Tablespoons good olive oil
Directions:
Heat 1 Tablespoon olive oil in a skillet with garlic. Add zucchini just for a few minutes, tossing to soften. Place in a colander to drain out any excess water.
Place zucchini in a bowl. Add corn, almonds, bacon,cheese and olive oil.
Toss and season with salt and pepper!